Electric vehicle company Nikola Corporation (NASDAQ: NKLA) had a great day on Wednesday with the announcement of its tie-up with General motors sending its stock price surging higher and closing up over 40%.
However, today hasn't been a positive one for the company so far after a report released by Hindenburg Research branded Nikola a "fraud built on dozens of lies." If you don't believe me, here is the tweet…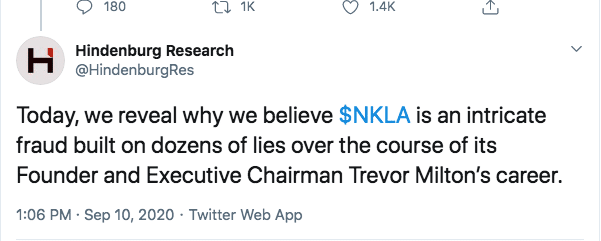 The report isn't lacking in evidence either…
Hindenburg attached text messages, private emails and behind the scenes photographs while they also stated they have evidence which includes recorded phone calls.
Now, it is an extensive research paper, so here is an extract surrounding the release of a video showing Nikola's truck on the move, which Hindenburg report is a staged by merely allowing the vehicle to roll down a hill.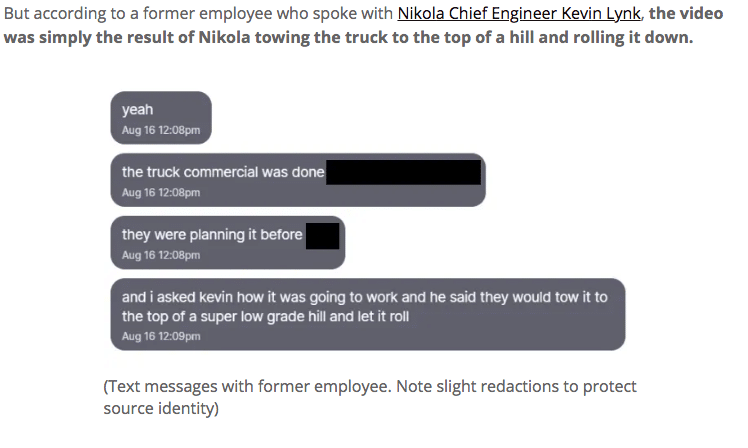 And, of course, it doesn't stop there…
Hindenburg next layout claims that despite Nikola saying that it would revolutionise the battery industry through an acquisition, the deal fell through after it realised that "(a)the technology was vaporware and (b) the President of the battery company had been indicted months earlier over allegations that he conned NASA."…
Despite the deal collapsing and the issues with the technology, Nikola continued to hype it, according to the report.
Hindenburg then goes on to describe of Nikola's order book as "filled with fluff," as it contains orders by US Xpress amounting to $3.5 billion despite them only having $1.3 million in cash on hand last quarter.
The report is a gold mine of revelations and revealing details surrounding Nikola Corporation with another claim that most of the company's key partners and backers have been cashing out.
Now, I always try to reserve judgement when it comes to scathing reports and allegations regarding a company, but even I have to admit, this is an interesting read, to say the least. It's definitely worth looking over.
FYI, Hindenburg does, of course, have a short position in the company.
Nikola share price…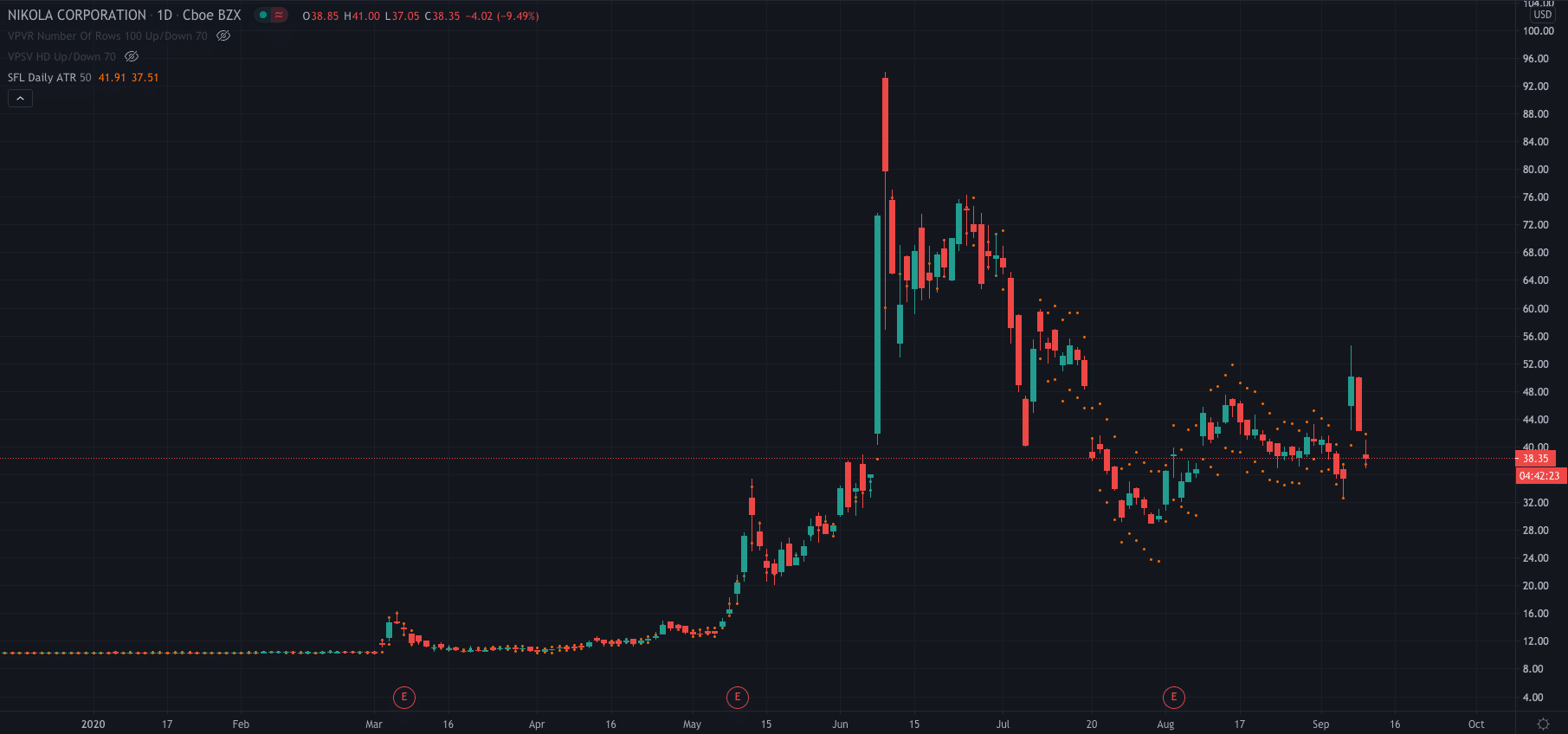 Nikola shares are currently trading in the red, down 9.13% at $38.50 per share.