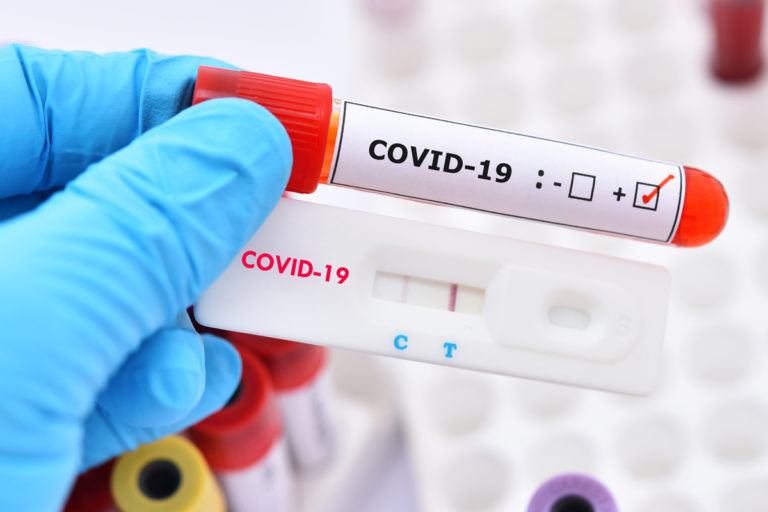 Novacyt SA (LON: NYCT) share price surged 25.9% today after its genesig COVID-19 PCR test was approved by the UK Health Security Agency and added to the CTDA register.

The real-time COVId-19 test met the UK's Coronavirus Test Device Approvals (CTDA) regulations leading to its approval and addition to the CTDA register.
The biotech company reassured investors that its full-year revenues would not be as negatively affected as predicted earlier this month. However, it had warned investors that it could lose up to £3 million if none of its other products were added to the CTDA register.
Novacyt told investors that it had submitted 11 products to the UK Health Security Agency for review under the CTDA regulations by the 1 September 2021 deadline.
The company reassured investors that after adding its genesig COVID-19 test to the CTDA register, the negative financial impact on its revenues would be "significantly lower" since the test is expected to contribute 30% of the £3 million predicted revenue shortfall.
David Allmond, Novacyt's CEO, said: "I am delighted to announce that our genesig COVID-19 test has become the seventh product to be approved and added to the CTDA register. With the associated resumption of the sale of this product in the UK, we look forward to ensuring our customers continue to have access to this market-leading test during the winter season."
Adding:
"Our genesig COVID-19 test was launched in late January 2020 and is recognised globally by leading public health bodies, including the US FDA, alongside long-term agreements with both UNICEF and the World Health Organization. We continue to engage with the UK Health Security Agency and look forward to further updates on our tests still under review."
Today's rally drove Novacyt shares above the 360p resistance level that has been in place since mid-September. I now expect the level to act as support going forward.
Traders and investors who missed out on today's rally are likely to get a better entry once the stock pulls back to retest the 360p support level, which is expected in such situations. However, always remember that there are no guarantees in the markets.
*This is not investment advice. Always do your due diligence before making investment decisions.
Novacyt share price.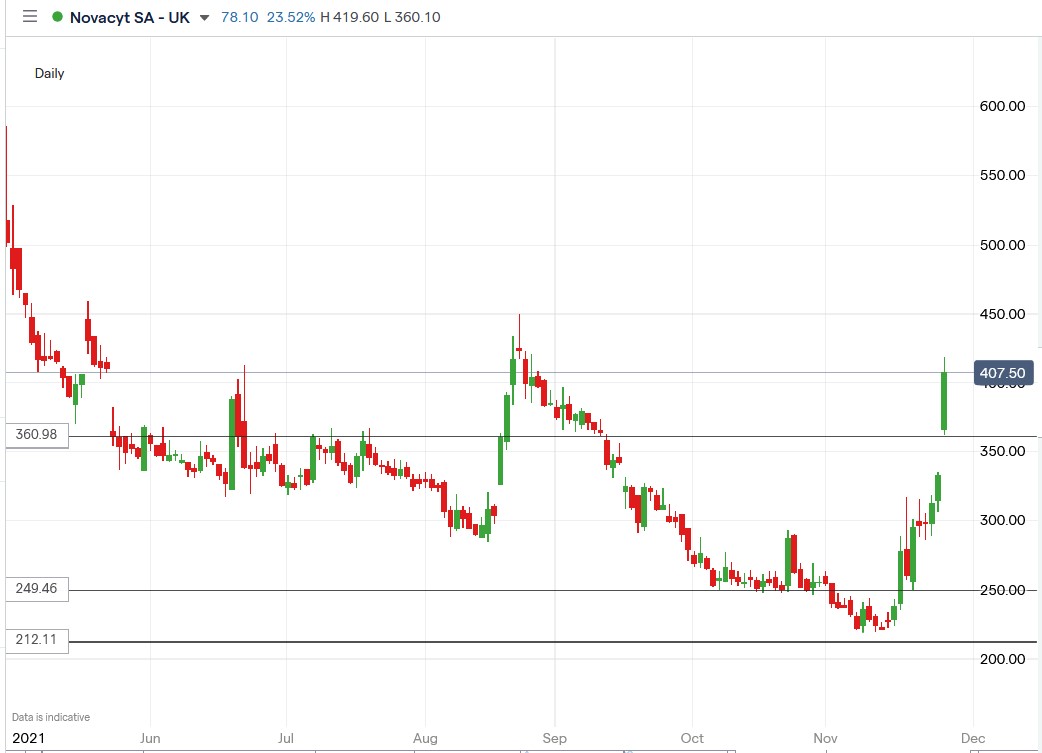 Novacyt share price surged 25.87% to trade at 418.40p, rising from Thursday's closing price of 332.40p.
Is Now a Good Time to Invest In Novacyt Shares?
Healthcare stocks, including Novacyt shares, saw a wave of investors buy their shares during the pandemic. Governments also pumped money into the companies in an attempt to speed up the vaccine process. But, what happens now vaccines have been approved and the pandemic is becoming less prominent? Should we still invest in coronavirus-focused healthcare stocks? Or should we look to firms tackling other areas? Here are the best healthcare stocks to buy now…