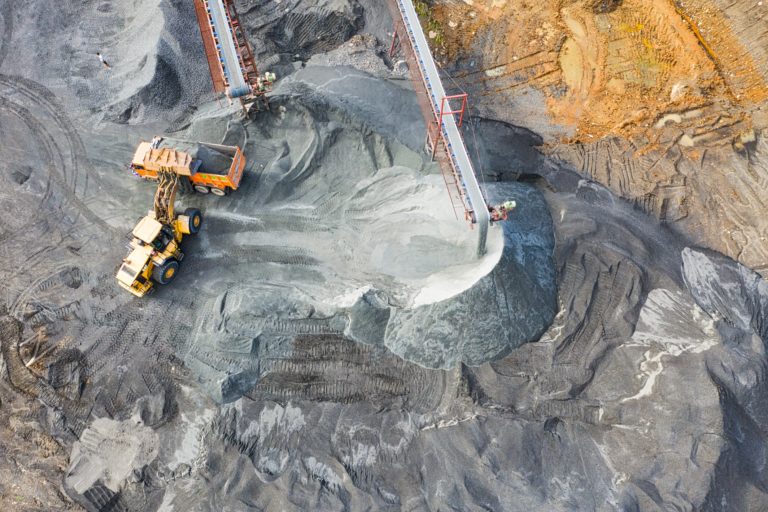 Key points:
Oracle Power just released the maiden drilling results from the Nothern Zone Gold Project in Western Australia.
The results were impressive, and the miner is planning to start a phase II drilling campaign.
However, the rally in Oracle Power shares was short-lived, as evidenced by the pullback.
The Oracle Power PLC (LON: ORCP) share price rallied 14.9% after announcing that it had received positive assay results from the maiden drilling programme at the Northern Zone Gold Project in Western Australia.

Some of the significant drilling results generated include 1.43 grams per tonne of gold at 3 metres from 51m and  1.34g/t gold at 9m 54 metres. These impressive results were obtained from the second and first drill holes, with the other drill holes also generating decent results.
The latest assay results were attained from the Reverse Circulation (RC) drilling campaign targeting various gold deposits within several stacked porphyry intrusions.
Investors initially cheered the drilling results, as evidenced by the spike higher in Oracle Power shares. However, the rally was short-lived as the shares later gave up most of their early gains, as shown in the daily chart below.
Oracle Power told investors that it had correctly identified the Northern Zone project as an Intrusion Related Gold System (IRGS) containing wide gold mineralised felsic porphyry intrusions.
Mines based on Intrusion Related Gold Systems (IRGS) can host significant amounts of gold deposits, as evidenced by the Fort Knox (Alaska), Timbarra (NSW), Boddington Goldmine (WA), and Dublin Gulch (Yukon) gold mines.
The mining company is now planning to commence phase II drilling targeting extensions of the RC drill holes with additional diamond drilling better to understand the extent and geometry of the gold deposits.
Naheed Memon, Oracle Power's CEO, commented: "The gold system we have encountered at Northern Zone, has significant scale, with an exploration target of 2.5 to 4.8Moz gold, and with the widths of mineralisation intersected in this and historical drill programmes, gives us confidence to move the project forward with the next phase of drilling.  This is a huge achievement and gives us the first tangible sense of what a significant gold mining project Northern Zone could become."
Adding:
"I'm also pleased to advise that the Jundee East drill programme is due to start later this month with a drill rig secured and onsite geological services to be provided by BMGS Consulting."
*This is not investment advice. Always do your due diligence before making investment decisions.
Oracle Power share price.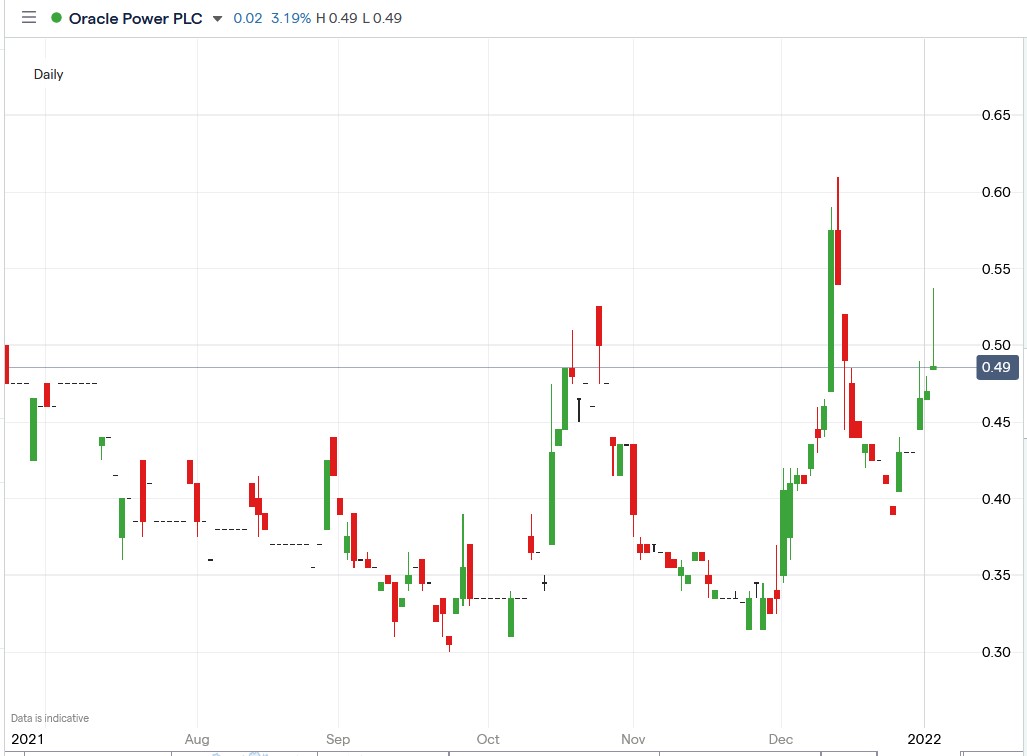 Oracle Power shares rallied 14.89% to trade at 0.54p, rising from Tuesday's closing price of 0.47p.
Should You Invest in Oracle Power Shares?
After a fall from the $2,000 level, could gold be set for another run higher? If you're a gold investor, you won't want to miss out on these stocks… Discover which companies our analysts are focusing their attention on for the coming months. If gold does move back to $2,000, these investments could see significant gains.