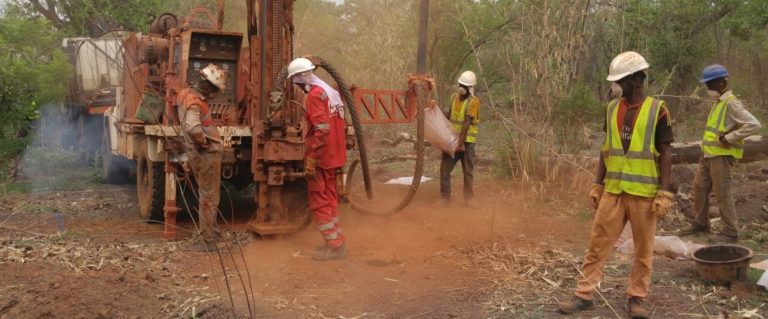 Key points:
Oriole Resources released positive phase 2 drilling results from its Bibemi project.
The company has started the third drilling phase and expects to report Q1 2022.
Investors barely reacted to the news amid thin holiday trading conditions.
The Oriole Resources PLC (LON: ORR) share price edged 2.94% after reporting excellent results from its phase 2 diamond drilling campaign at its Bibemi mine.

Some of the best results generated by the drill campaign include  6.50m grading 3.92g/t gold, 1.00m grading 16.79 g/t Au, 5.20m grading 1.97 g/t Au and 2.25m grading 8.82 g/t Au.
The drill campaign was focused on the Bakassi Zone 1 prospect, and the company confirmed that the phase 3 extension and infill drilling campaign is almost complete, and the results will be presented in Q1 2022.
Oriole resources completed its maiden drilling programme at Bibemi in Q2 2021. It drilled 29 holes and a total depth of 3,118m to test four prospects, including Bakassi Zone 1, Bakassi Zone 2, Lawa West and Lawa East.
The second drilling campaign was based on the results of the maiden drilling programme and was based on the selective sampling of 11 drill holes in the Bakassi Zone 1 project, which had sowed significant potential.
The third drilling campaign, which is currently underway, is based on the results of the second drilling programme released today, and many are expecting positive drill results in Q1 2022.
Tim Livesey, Oriole Resources CEO, said: "The results from the second phase of drilling at Bibemi continue to support our targeting rationale, with good widths & grades being intersected around the southern Bakassi Zone 1 target lines. The continued drill success at Bibemi gives us great confidence in our understanding of the system, and these positive results have allowed us to continue straight into Phase 3 of the drill testing programme. We will, of course, share those results as and when they become available."
Investors seemed unimpressed by today's positive drill results given Oriole Resources lacklustre stock performance. However, the subdued performance could be attributed to light holiday trading conditions as investors take a Christmas break.
Oriole Resources shares appear quite attractive at their current prices since they are trading near multi-month lows. However, there are no guarantees that we won't get further declines in future.
*This is not investment advice. Always do your due diligence before making investment decisions.
Oriole Resources share price.
Oriole Resources share price edged 2.94% higher to trade at 0.35p, rising from Friday's closing price of 0.34p.
Should You Invest in Oriole Resources Shares?
After a fall from the $2,000 level, could gold be set for another run higher? If you're a gold investor, you won't want to miss out on these stocks… Discover which companies our analysts are focusing their attention on for the coming months. If gold does move back to $2,000, these investments could see significant gains.