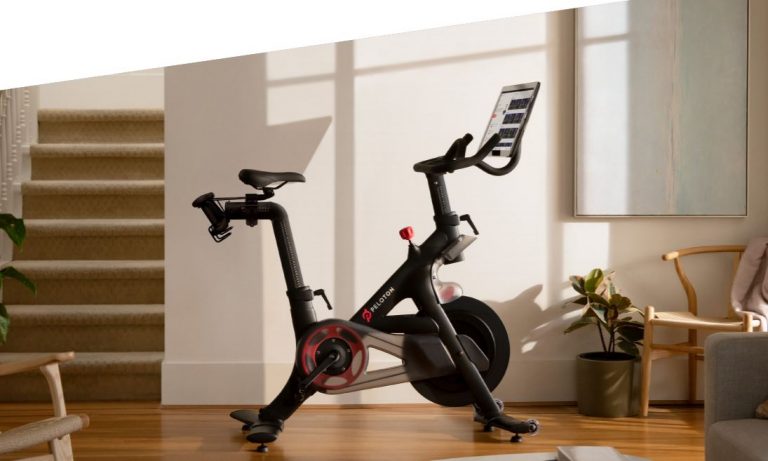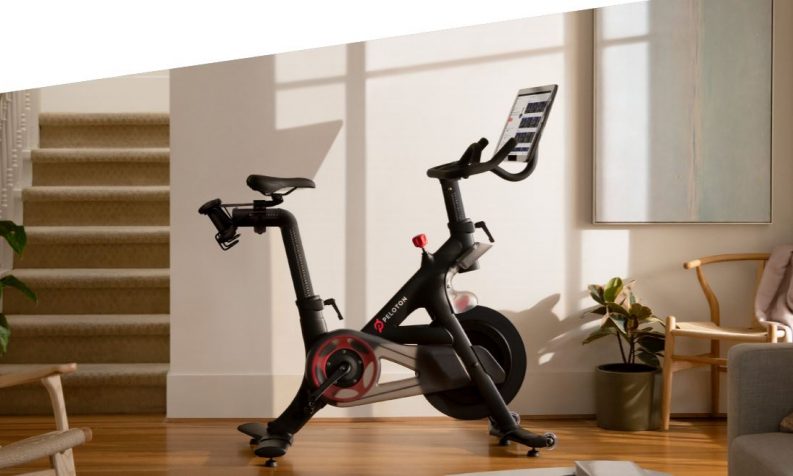 Key points:
Peloton shares were downgraded to Market Perform by a JP Morgan analyst.
Nevertheless, the exercise equipment manufacturer's prospects are pretty positive.
Hopefully, its stock price will reflect the upbeat prospects in 2022.
The Peloton Interactive Inc (NASDAQ: PTON) stock price is poised to end the year down 75.5% after a brutal six months that saw its share fall 69% since July.

The company is also facing two class-action lawsuits filed by different law firms representing Peloton investors who suffered from misleading statements by the company's executives.
The company is being sued for misleading investors that demand for its exercise products would remain high, as would its revenues and that it had adequate inventory to meet demand.
However, Peloton's share price has fallen significantly as demand for its workout products waned this year compared to last year leading to material losses for investors.
Earlier today, peloton shares were downgraded to Market Perform from Market Outperform by Andrew Boone, an analyst at JP Morgan. Still, investors barely reacted to the news since the firm's share price was down 1% premarket.
Most analysts have a price target of $60 to $70 on the company,w which is much higher than its current stock price of $37, and many expect the exercise equipment company's shares to rally higher in 2022.
Some of the favourable tailwinds behind my optimistic view of Peloton shares is that the firm has kept growing its revenues despite this year's performance being measured against last year's breakout performance driven by the emergence of the COVID-19 pandemic.
The company predicts that its revenues will rise to between $4.4 billion and $4.8 billion in its 2022 fiscal year, rising from the $4 billion generated in the 2021 fiscal year.
Therefore, I believe it is just a matter of time before Pleoton's share price reflects its positive prospects in the new year.
*This is not investment advice. Always do your due diligence before making investment decisions.
Peloton stock price.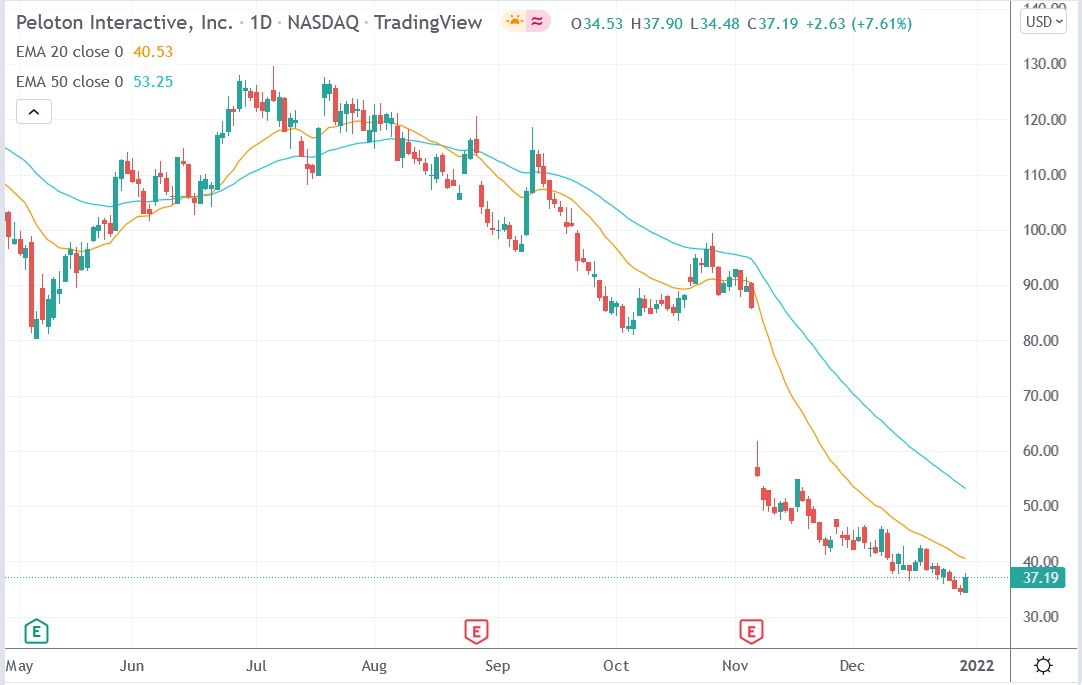 Peloton's stock has fallen 75.5% in 2021, and it appears analysts are still bearish on the stock heading into 2022.
Should you invest in Peloton shares?
Tech stocks offer some of the best growth potential, but time and time again, traders and investors ask us "what are the best tech stocks to buy?" You've probably seen shares of companies such as Amazon and Netflix achieve monumental rises in the past few years, but there are still several tech stocks with room for significant gains. Here are our analysts view on the best tech stocks to buy right now.