Key points:
Playtech shares surged 14.4% after investors rejected Aristocrat's $2.84b bid.
Investors are hoping that another suitor shall offer much more for the firm.
The rally is justified given Playtech's solid fundamentals and prospects.
The Playtech PLC (LON: PTEC) share price rallied 14.4% after the company's shareholders rejected the £2.1 billion ($2.84 billion) Aristocrat offer at yesterday's general meeting, where 45% of shareholders voted against the offer.

Aristocrat Leisure's offer needed to get the approval of at least 75% of shareholders for it to be accepted, which did not happen as a group of investors voted to block the deal.
As highlighted in my previous article on Playtech, JKO pulled out of the race to acquire Playtech, fearing that the group of Asian investors who had acquired a significant stake in the gaming technology company would block any potential bids.
JKO's fears came true yesterday as the same shareholders rejected Aristocrat's offer. In addition, the new shareholders have frustrated potential buyers by failing to engage with potential suitors to discuss their position on offers.
Playtech's management has also been frustrated as the group of new shareholders have not engaged with the management despite their significant influence over the outcome of any potential acquisitions.
The company's announcement that it had lifted the restrictions on TTB Partners Limited on behalf of an investor group interested in making a cash offer drove today's rally in its share price.
Investors are confident that another offer for Playtech would be at a higher price given that Aristocrat's offer valued each outstanding share at 680p each. In contrast, JKO's potential offer was around the 750p mark. However, most investors' question whether the group of Asian investors will approve the next offer.
Potential acquirers may have a way around the shareholder group by structuring future offers requiring the approval of only 50% of the shareholders, hence circumventing the group that blocked Aristocrat's offer.
The lifting of TTB's restrictions will allow Gopher investments and other affiliated parties to make an offer for Playtech. Many expect a cash offer for the gambling infrastructure company instead of JKO's partly financed offer.
I am one of those investors looking forward to a new offer for Playtech, which is regarded as a bargain company with significant growth potential in the rapidly expanding gaming market.
*This is not investment advice. Always do your due diligence before making investment decisions.
Playtech share price.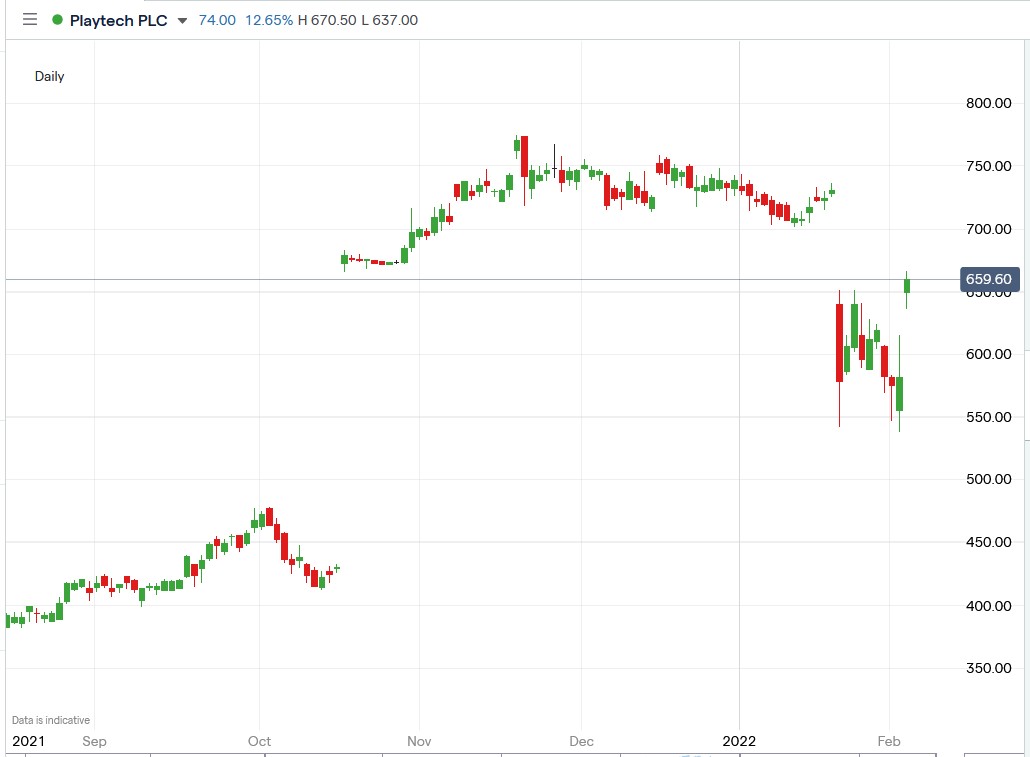 Playtech shares surged 14.44% to trade at 666.65p, rising from Wednesday's closing price of 582.50p.