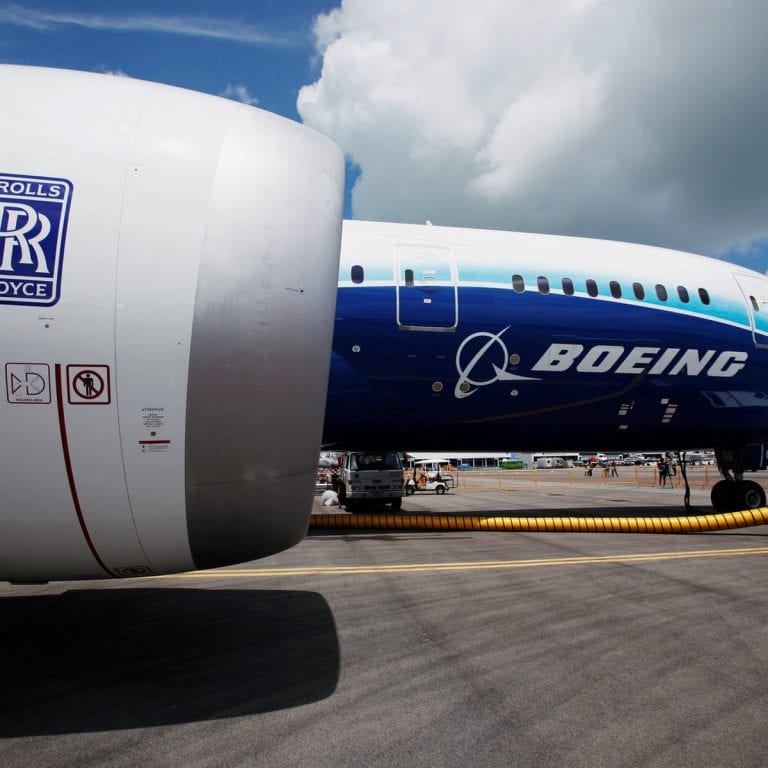 Rolls-Royce Holding PLC (LON: RR.) share price fell 5% despite releasing a positive Q3 trading update and financial results.

The plane engine and power systems manufacturer highlighted the £1.9 billion contract from the US Department of Defence for its F-130 engines to be used in the B-52 Stratofortress over the next three decades.
The manufacturer also revealed that it became cash-flow positive in Q3 2021 and reassured investors that its free cash flow outlook for the 2021 fiscal year would be better than the initial estimate of £2.0 billion.
Rolls-Royce strategy of disposing of some of its non-core businesses and assets, such as the sale of IP Aero for €1.7 billion, netted the company over £2 billion, contributing to its favourable cash flow position.
The company confirmed that it was on track to cut its expenses by a further £1.3 billion annually following significant reductions in its workforce.
Investors seemed disappointed by the update, evidenced by today's decline in Rolls Royce share price.
Still, there is a lot to be optimistic about, including the rising civil aviation heavy engine flying hours (EFH), a significant revenue stream for the company.
Rolls Royce reported that engine flying hours rose to 50% of 2019 levels in Q3, a significant improvement to the 43% level recorded in the last two months of H1 2021.
However, investors are worried about the re-emergence of travel restrictions driven by the surging cases of the Omicron COVID-19 variant and the Delta variant that have seen countries start imposing restrictions on travellers from specific countries.
All in all, Rolls-Royce appears to be on a solid recovery path, as seen by its positive outlook for the final quarter of the year and the 2022 calendar year.
Investors interested in the plane engine manufacturer's shares should find its current prices quite attractive since the shares are trading slightly above a critical support level. However, conservative investors may wait for a deeper pullback before jumping in.
*This is not investment advice. Always do your due diligence before making investment decisions.
Rolls Royce share price.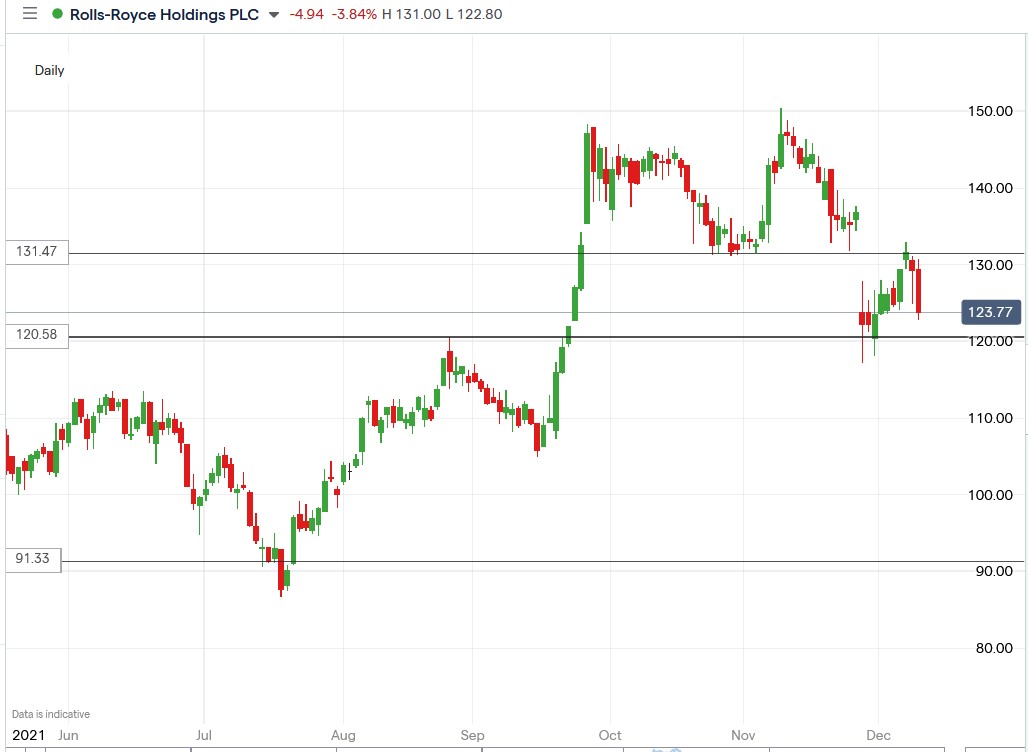 Rolls Royce share price fell 5.01% to trade at 122.81p, falling from Wednesday's closing price of 129.29p.
Should you invest in Rolls Royce shares?
If you're a smart investor, you will know that having large-cap stocks in your portfolio is vital. They are more mature companies, considered safer investments, trade with less volatility, have greater analyst coverage, and in most cases, have a steady dividend stream. Due to the current market environment, we think now is the perfect time to add large-cap stocks to your portfolio. But which large-cap shares should you buy? Our stock analysts regularly review the market and share their picks for some of the best large-caps to invest in.