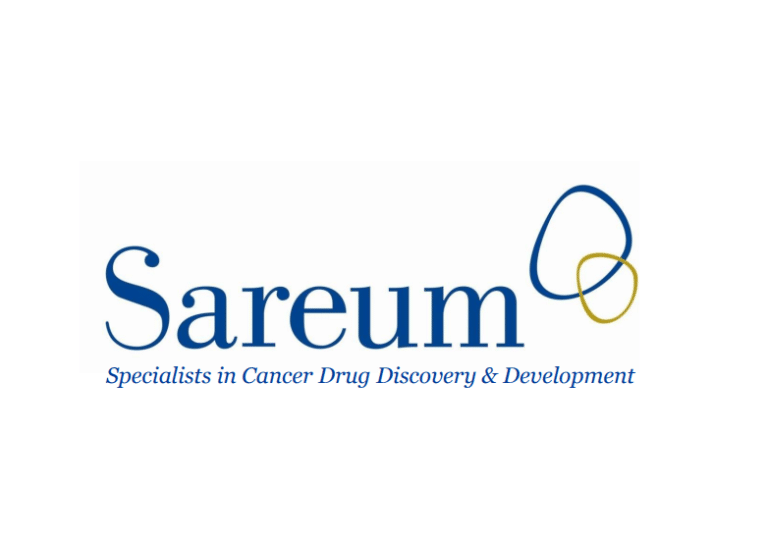 Sareum Holdings Plc (LON: SAR) share price barely moved after the biotech company published an updated invite for shareholders to its annual general meeting scheduled for 16 December 2021.

The company revealed that investors who did not want to attend the meeting in-person could follow the proceedings online via the Investor Meet Company (IMC) platform and vote online via proxy.
Sareum encouraged shareholders attending online to submit their votes electronically on the various agenda items online at least 48 hours before the AGM and appoint the meeting chairman as their proxy for the voting process.
The specialist, drug development company has witnessed a recent rally in its share price starting in late November that has seen its shares trade back above the 5.74p resistance turned support level.
Sareum has various drug candidates, including the dual tyrosine kinase 2 (TYK2) / Janus kinase 1 (JAK1) inhibitors in pre-clinical development stages. It is a therapy for autoimmune diseases.
The company also has an economic interest in SRA737, a selective Checkpoint kinase 1 (Chk1) inhibitor inhibiting cancer cell replication and repairing damaged DNA. The drug is in the clinical stages and is licensed by CRT Pioneer Fund (CPF) to Sierra Oncology Inc.
Since most drug candidates are in pre-clinical and clinical development stages, Sareum is not profitable.
Investors interested in Sareum shares may find its current prices quite attractive since they are trading at a support level. However, there are no guarantees that we will not get further declines in future.
*This is not investment advice. Always do your due diligence before making investment decisions.
Sareum share price.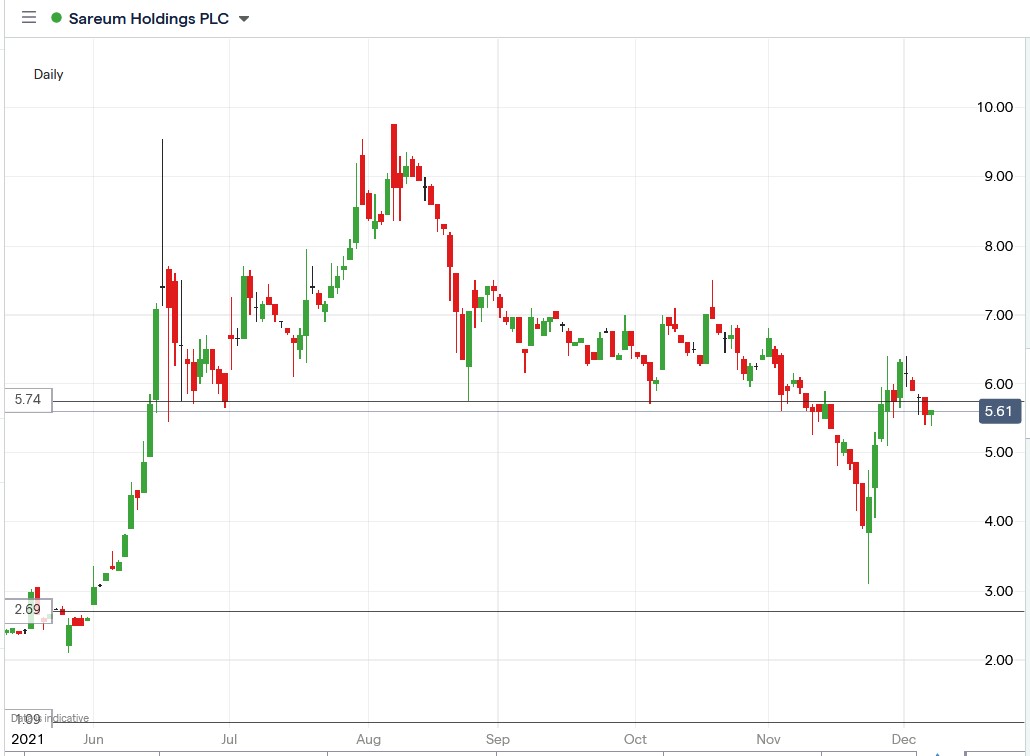 Sareum share price edged 1.08% higher to trade at 5.61p, rising from Monday's closing price of 5.55p.
Is Now a Good Time to Invest In Sareum Shares?
Healthcare stocks, including Sareum shares, saw a wave of investors buy their shares during the pandemic. Governments also pumped money into the companies in an attempt to speed up the vaccine process. But, what happens now vaccines have been approved and the pandemic is becoming less prominent? Should we still invest in coronavirus-focused healthcare stocks? Or should we look to firms tackling other areas? Here are the best healthcare stocks to buy now…