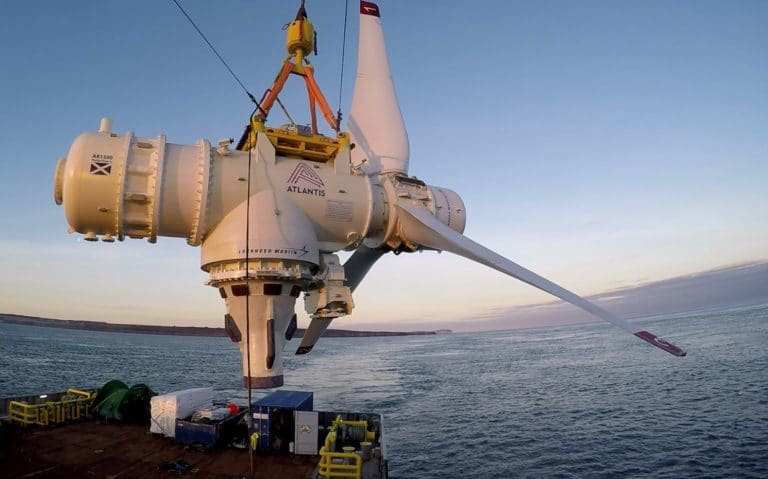 SIMEC Atlantis Energy Ltd (LON: SAE) share price surged 32.9% as investors reacted to the British government's plan to invest £20 million per year into tidal energy projects.

The company is likely to benefit from the programme given that it is based in the UK and already has commercially viable tidal electricity generation capacity.
I had covered SIMEC Atlantis in the past when it installed its tidal energy turbine in Japan earlier this year.
Today's rally happened at a support level that has been in place since early October when the Welsh government took over the permitting process for the Uskmouth power project.
The company's share price crashed as investors sentiment turned bearish given the importance of the Uskmouth to the company's plans.
SIMEC Atlantis today announced the appointment of Andrew Charters as an executive director of the company. Charters will also serve as the company's Group Chief Financial Officer (CFO).
While the Welsh government has yet to decide on the Uskmouth project, there is an increasing likelihood of the entire project being scrapped given the long time since the project was suspended following a third-party call in.
Investors are hoping that SIMEC Atlantis shares will keep rising in the coming days, given that today's rally happened at a crucial support level.
The government's commitment to helping the UK's marine energy industry develop better technologies and lower its production costs favours its tidal energy business and could boost its earnings over time.
Long term investors and short-term traders may find SAE's current share price quite attractive given today's rally and the current support level.
*This is not investment advice. Always do your due diligence before making investment decisions.
SIMEC Atlantis share price.
SIMEC Atlantis share price surged 32.93% to trade at 1.9275p, rising from Friday's closing price of 1.4500p.
Should you invest in SIMEC Atlantis shares?
If you're a smart investor, you will know that having large-cap stocks in your portfolio is vital. They are more mature companies, considered safer investments, trade with less volatility, have greater analyst coverage, and in most cases, have a steady dividend stream. Due to the current market environment, we think now is the perfect time to add large-cap stocks to your portfolio. But which large-cap shares should you buy? Our stock analysts regularly review the market and share their picks for some of the best large-caps to invest in.