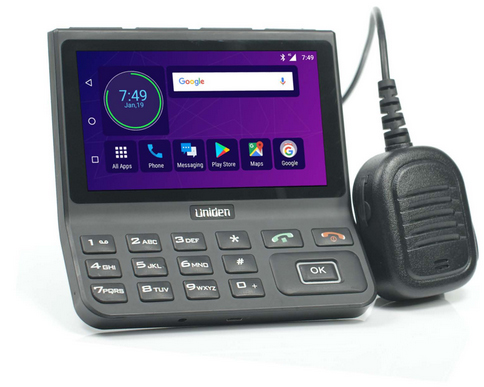 Siyata Mobile Inc (NASDAQ: SYTA) stock price rallied 84.8% premarket after receiving a purchase order worth $1.3 million for its SD7 ruggedized devices, VK7 vehicle units and other accessories.

The order came from police forces and first responder units in the EMEA (Europe, the Middle East, and Africa) region. The order brings the total orders for the devices this year to over $1.8 million.
Today's order news follows last week's announcement of another batch of orders with $500,000 from the EMEA region following the launch of the VK7.
The company's shares have been falling despite raising $6 million in gross funding from Lind Global Partners II in mid-November via a convertible note with a 24-month maturity.
Siyata Mobile also recently unveiled the VK7 (Vehicle Kit 7), a unique vehicle accessory kit designed to be used with its SD7 device, a ruggedized, mission-critical Push to Talk  (MCPTT) handset.
The recent orders were for the SD7 device, which seems to be taking a more significant piece of this very niche market populated by companies that operate in rugged areas.
The VK7 is a patent-pending car kit with an integrated 20-watt speaker, a connection sleeve for the SD7, and an external antenna connecting to a vehicle's windshield or roof mount antenna.
The company specializes in developing and selling next-generation cellular communication devices for professional drivers who might struggle to use typical phones.
Siyata serves clients such as school districts where it equips school buses with its devices, service delivery vehicles, waste management companies, oil & gas companies, and transportation companies.
The company also manufactures cell signal boosters for people living in remote areas or areas with weak cell signals.
Today's rally in Siyata Mobile shares just erased several months worth of a downtrend, and many are hoping the uptrend will last a while.
*This is not investment advice. Always do your due diligence before making investment decisions.
Siyata Mobile stock price.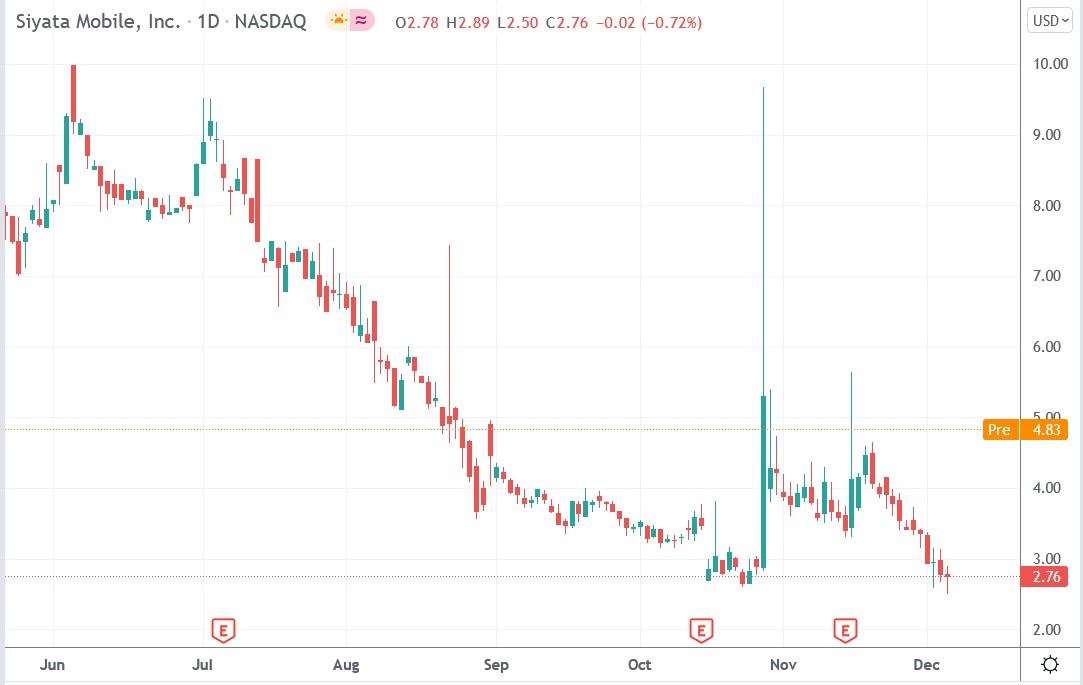 Siyata Mobile stock price rallied 84.78% to trade at $5.10, rising from Monday's closing price of $2.76.
Should you invest in Siyata Mobile shares?
Tech stocks offer some of the best growth potential, but time and time again, traders and investors ask us "what are the best tech stocks to buy?" You've probably seen shares of companies such as Amazon and Netflix achieve monumental rises in the past few years, but there are still several tech stocks with room for significant gains. Here are our analysts' views on the best tech stocks to buy right now.