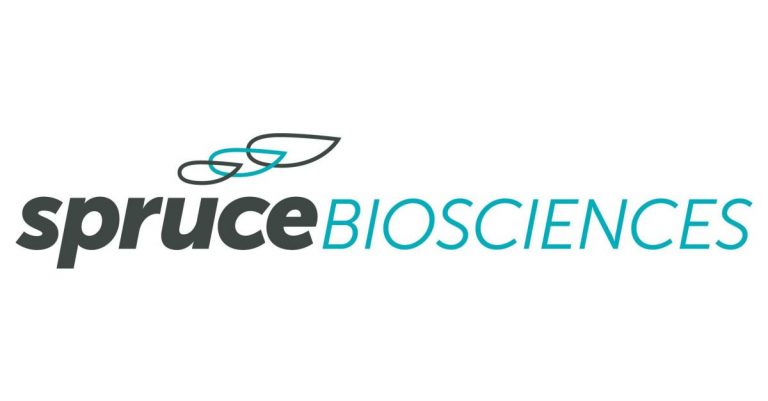 Key points:
Spruce Bio stock rallied higher on initial coverage from Oppenheimer and a $15 price target.
Investors reacted positively to the news, but we could have gotten a more vigorous response, which we didn't.
The firm is a cheap biotech play but has a long way ahead after this year's massive decline.
The Spruce Biosciences Inc (NASDAQ: SPRB) stock price rose 22.6% during premarket trading after Hartaj Singh, an analyst at Oppenheimer, started covering the stock with an outperform rating a price target of $15.

Investors reacted positively to the positive rating, as evidenced by the company's share price rally during premarket trading hours. However, the rally to $3 is a far cry from the $15 target set by the analyst.
Spruce Biosciences is a biotech company that specialises in developing novel therapies for rare endocrine disorders that have a significant medical need, which is unmet and commercialising the therapies.
The biotech company is enrolling patients suffering from Classic Congenital Adrenal Hyperplasia, CAHmelia-203 and CAHmelia-204, for a clinical trial of its Tildercefont drug candidate.
The drug is targeted at both adults and children suffering from the disease mentioned above.
Since January, Spruce Biosciences stock price has fallen 89.8% as investors adopted a wait and see attitude towards the company.
The last major announcement from the firm was on November 15, 2021, when it released its Q3 earnings results that surprised after booking a loss of $0.49, beating analysts consensus estimates of a $0.57 loss.
Investors looking for low-risk biotech plays may consider the stock, but I would want to see a sustained rally before jumping in, given its significant losses.
*This is not investment advice. Always do your due diligence before making investment decisions.
Spruce Bio share price.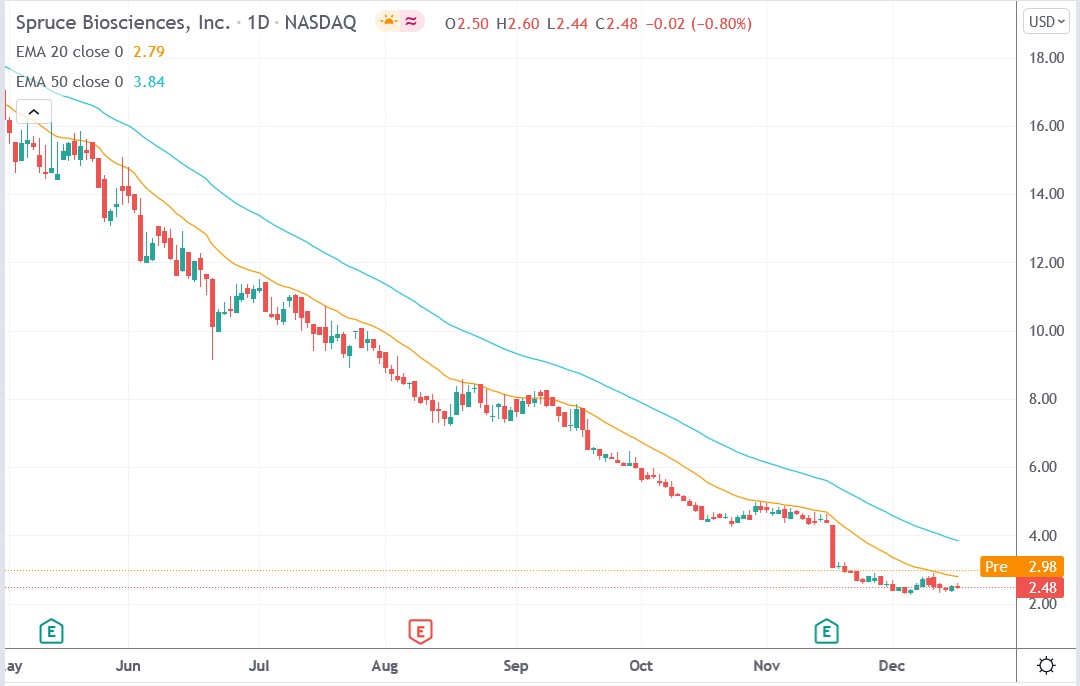 Spruce Bio stock price rallied 22.58% premarket to trade at $3.04, rising from Thursday's closing price of $2.48.
Is Now a Good Time to Invest In Spruce Bio Shares?
Healthcare stocks, including Spruce Bio shares, saw a wave of investors buy their shares during the pandemic. Governments also pumped money into the companies in an attempt to speed up the vaccine process. But, what happens now vaccines have been approved and the pandemic is becoming less prominent? Should we still invest in coronavirus-focused healthcare stocks? Or should we look to firms tackling other areas? Here are the best healthcare stocks to buy now…