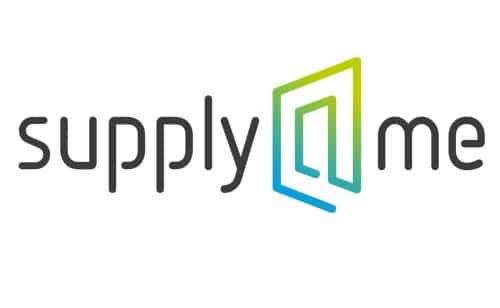 [email protected] Capital PLC (LON: SYME) share price surged 25% after announcing that it is finalising an arranging agreement with Intesa Sanpaolo Private Bank (Suisse) Morval SA to make its funding platform Shariah-compliant.

SYME clarified that the first clients to benefit from its Shariah-compliant inventory monetisation products would be firms in the Middle East and North Africa (MENA) region referred by Lenovo Financial Services META LLC.
The Italian fintech company that offers innovative inventory monetisation services noted that today's announcement was building on the initial approval from Sheikh Dr Mohamed Elgari and Sheikh Yusuf Talal DeLorenzo. They are members of the Sharia scholar board.
The two leading scholars confirmed that [email protected]'s legal and functional structure behind its inventory monetisation product is compliant with AOIFI Shariah standards in January.
Investors cheered today's announcements, as evidenced by the surge higher in SYME's share price. However, SYME's share price has fallen 67.8% since the year started amid a slew of delays that have resulted in the company downgrading its earnings forecast.
However, [email protected] Capital's prospects are pretty promising, given that much of the income postponed this year will be recognised in the next financial year.
The inventory monetisation company noted that the Shariah funding route designed by ISPB Morval would become a dedicated compartment of its Global Inventory Monetisation program, as announced on 9 August 2021.
Alessandro Zamboni, [email protected] Capital's CEO, said: "I am delighted we have reached a point in our journey to launching a Shariah-compliant product where we can announce the highly experienced specialist we have found in ISPB Morval. After many months of hard work, we have aligned the core components of the first inventory monetisation transactions in the MENA region – a strong pipeline of clients and a well-connected bank that will leverage the preliminary approvals got from the Shariah scholar board."
Adding:
"I look forward to working with the impressive roster of client companies to bring our long-awaited Inventory Monetisation platform to the Islamic Finance market."
Investors interested in owning SYME shares will find its current prices quite attractive since its shares are trading at 12-month lows. However, there are no guarantees that we will not get further declines in future.
*This is not investment advice. Always do your due diligence before making investment decisions.
[email protected] share price.
[email protected] share price surged 25% to trade at 0.20p, rising from Monday's closing price of 0.16p.
Should you invest in [email protected] Capital shares?
Tech stocks offer some of the best growth potential, but time and time again, traders and investors ask us "what are the best tech stocks to buy?" You've probably seen shares of companies such as Amazon and Netflix achieve monumental rises in the past few years, but there are still several tech stocks with room for significant gains. Here is our analysts view on the best tech stocks to buy right now.