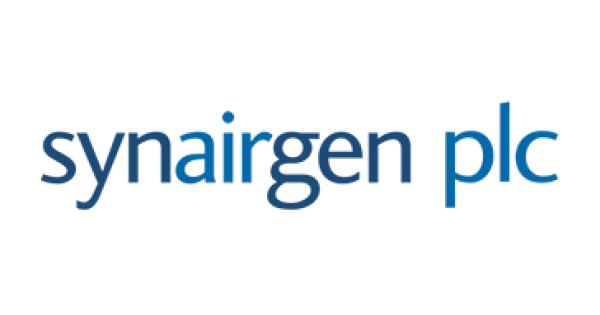 Synairgen plc (LON: SNG) share price fell 3.53% at the open after the company revealed that it would present clinical data on the antiviral activity of its lead drug candidate SNG001 in patients with chronic obstructive pulmonary disease (COPD) and those with asthma.

The biotech company will also present in vitro data on the antiviral activity of SNG001 against the Alpha, Beta and Gamma variants of SARS-CoV-2. The two presentations will be at the 8th European Scientific Working Group in Influenza (ESWI) Conference.
It appears that investors are worried the presentations may not show significant progress as many have been waiting since 2020 for the approval of SNG001 as a treatment option against the coronavirus.
The decline could also have been a classic case of buying the rumour, selling the news, although, in this scenario, we would have inverted it to sell the rumour, buy the news.
It is clear that some investors are getting impatient with the long wait for approval, but since SNG001 entered phase III trials in October, it is just a matter of time before the final results are out.
Synairgen has done a lot of preparation to make it easier for regulators to approve SNG001 as a COVID-9 treatment, with phase I and II clinical trial results being quite impressive.
Another favourable tailwind for Synairgen is that the company could be an acquisition target for Polygon Global Partners LLP. This investment fund has accumulated a 15.34% stake in the company.
Meanwhile, the company's presentation of in vitro data about the antiviral activity of SNG001 against SARS-CoV-2 variants is available on-demand since it is a poster presentation.
The presentation of clinical data regarding SNG001's effectiveness in the lungs of asthma and COPD patients is scheduled for later today from 17:00-18:45 GMT. Investors will be waiting eagerly for the presentation after the markets close.
Investors interested in Synairgen shared may find the current prices quite attractive following the recent pullback, but conservative investors may choose to wait for a deeper pullback.
*This is not investment advice. Always do your due diligence before making investment decisions.
Synairgen share price.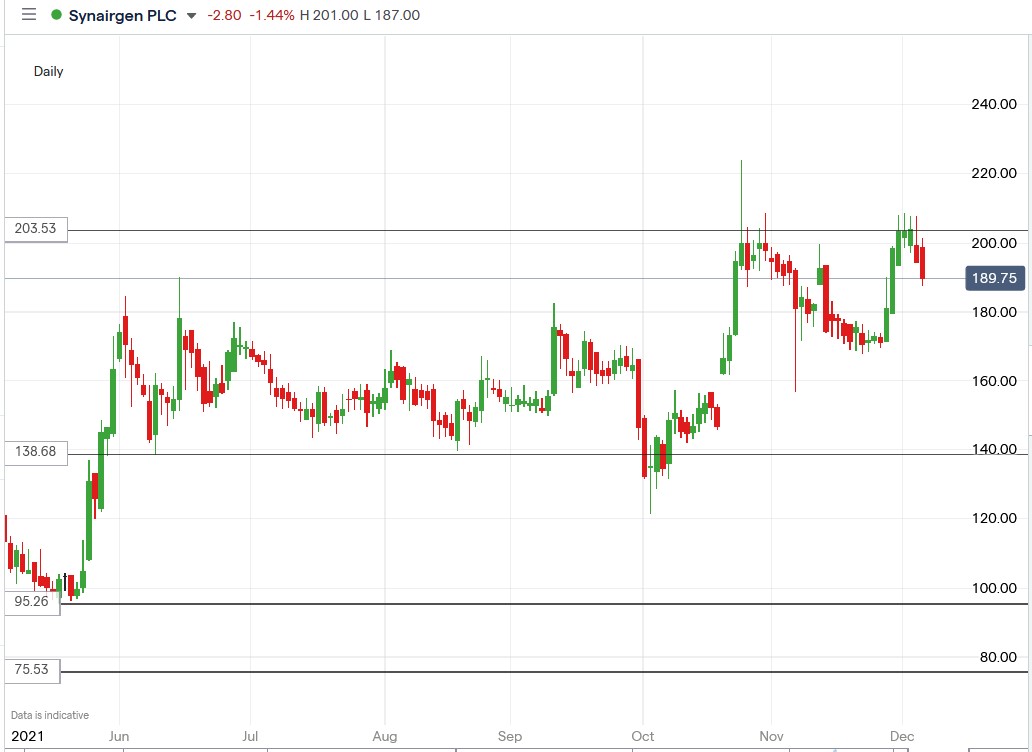 Synairgen share price fell 3.53% to trade at 187.40p, falling from Friday's closing price of 194.25p.
Is Now a Good Time to Invest In Synairgen Shares?
Healthcare stocks, including Synairgen shares, saw a wave of investors buy their shares during the pandemic. Governments also pumped money into the companies in an attempt to speed up the vaccine process. But, what happens now vaccines have been approved and the pandemic is becoming less prominent? Should we still invest in coronavirus-focused healthcare stocks? Or should we look to firms tackling other areas? Here are the best healthcare stocks to buy now…