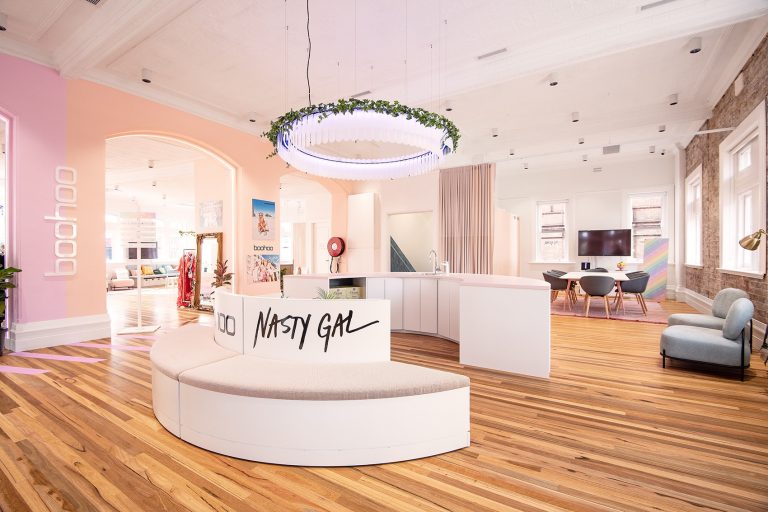 Boohoo Group PLC (LON: BOO) has fallen 44.3% since the year started as investor concerns about the online fashion retailer's environmental social and governance (ESG) structures continue weighing on the company.

Most investors did not expect Boohoo's share price to keep falling more than a year after the sweatshop labour scandal emerged in June 2020, but it seems investors are yet to forgive the company for its misdeeds.
Many experts are surprised at the significance that investors have attached to the scandal that revealed the poor working conditions and low pay that some of Boohoo's workers were subjected to within the United Kingdom.
Investment funds were some of the earliest stakeholders to dump the fashion retailer's shares, saying that the company had to completely overhaul its operations to allocate some of the funds they manage to the company.
Many global fashion companies have been caught wrong-footed with allegations of running sweatshops in low-income countries like India, China, Thailand and Indonesia. Still, investors were quick to forgive their mistakes.
However, this was not the case with Boohoo, as the fashion company's operations remain under a microscope as investors remain unconvinced that it had abandoned its former practices.
It appears that today's investors are way less forgiving of companies that intentionally disregard global best practices as they focus on increasing their profits while harming the environment, their workers and surrounding communities.
Other fashion companies should learn from Boohoo's example. Investors have made it clear that they will not support companies that underpay their workers and fail to provide safe working conditions.
However, Boohoo's customers seem to be more forgiving as the company's revenues have not been severely impacted since details of the scandal emerged. In addition, several factors have allowed the company to remain at the top.
The company's target consumers still want to wear trendy clothes at an affordable price, and Boohoo offers the same. As a result, most analysts remain pretty optimistic about the company's prospects, and I'm afraid to say that I am one of those optimists.
Boohoo has taken significant steps to correct its wrongs, and the retailer's business remains quite solid. Hence, I see no reason what its share price will not rally in future.
*This is not investment advice. Always do your due diligence before making investment decisions.
Boohoo share price.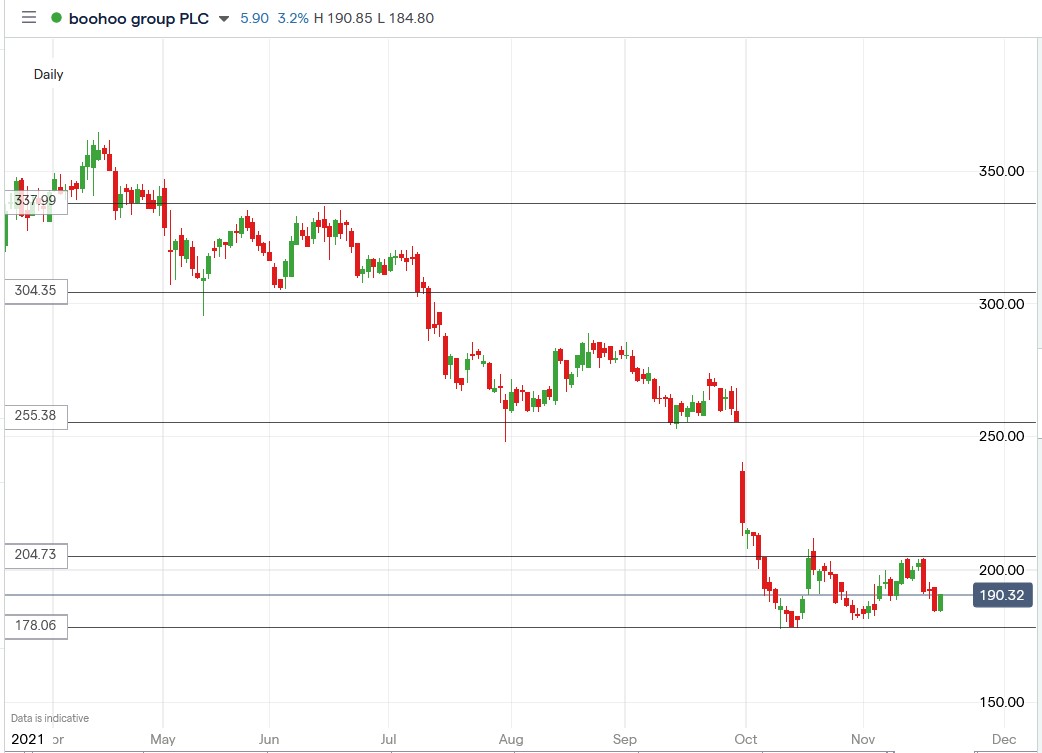 The boohoo share price has fallen 44.39% since the year started as ESG concerns dominate. What's next?
Should You Invest in Boohoo Shares?
One of the most frequently asked questions we receive is, "what stocks are best to buy right now?" It's a wide-ranging question, but one that we have answered… Our AskTraders stock analysts regularly review the market and compile a list of which companies you should be adding to your portfolio, including short and longer-term positions. Here are the best stocks to buy right now.