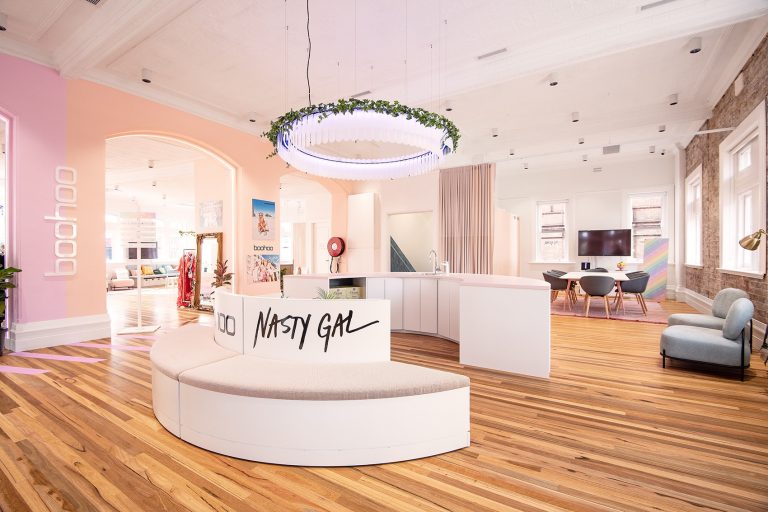 Key Points:
Boohoo shares plunged 20.5% on Q3 trading update, lower full-year guidance.
The retailer experienced high returns and slower deliveries due to COVID-19.
Investors are still concerned about Boohoo's business practices, hence, the 64% year-to-date decline.
The Boohoo Group PLC (LON: BOO) share price plunged 20.5% after the UK fashion retailer released a trading update for the three months ended 30 November 2021.

During the third quarter of its current fiscal year, the company revealed that gross sales grew 28%, while net sales rose 10%.
The retailer experienced a surge in demand for its good within the UK, where gross sales rose 58% compared to last year, while net sales were up 32% compared to last year.
Boohoo revealed a surge in product returns, affecting its net sales, growth rates, and overall business costs.
The fast-fashion retailer also revealed that its international business was negatively affected by the COVID-19 pandemic. Customers experienced long wait times for the products they bought via Boohoo's online platforms.
The retailer also experienced a surge in international freight charges, which triggered a 100bps decline in its gross margins and is expected to result in a £20 million reduction in the group's pre-tax earnings.
Boohoo revealed that it has substantial liquidity of £170 million on its balance sheet, £70 million of which is cash at hand.
The company continues building out its global distribution network to handle over £5 billion and expects its first US distribution centre to become operational in 2023.
Investors reacted negatively to Boohoo lowering its full-year guidance, with net sales now expected to rise 12% to 14% compared to previous estimates of a 20% to 25% increase.
Boohoo now expects to generate pre-tax profits of between £117 million to £139 million on margins of 6% to 7% compared to the previous margin expectations of 9% to 9.5%.
Today's decline seems like an overreaction, but there is more to Boohoo's story than today's trading update. Since February, the retailer's shares have been on a downtrend and have fallen 64.18% since the year started.
The decline in Boohoo's share price is driven by concerns about its business practices following the Leicester city sweatshop scandal in June 2020, which saw many institutions sell their Boohoo holdings due to ethical concerns.
It appears that investors are still not convinced that Boohoo has done enough to address its supply chain issues.
*This is not investment advice. Always do your due diligence before making investment decisions.
The boohoo share price plunged 20.45% to trade at 110.17p, falling from Wednesday's closing price of 138.50p.
Should you invest in Boohoo shares?
If you're a smart investor, you will know that having large-cap stocks in your portfolio is vital. They are more mature companies, considered safer investments, trade with less volatility, have greater analyst coverage, and in most cases, have a steady dividend stream. Due to the current market environment, we think now is the perfect time to add large-cap stocks to your portfolio. But which large-cap shares should you buy? Our stock analysts regularly review the market and share their picks for some of the best large-caps to invest in.