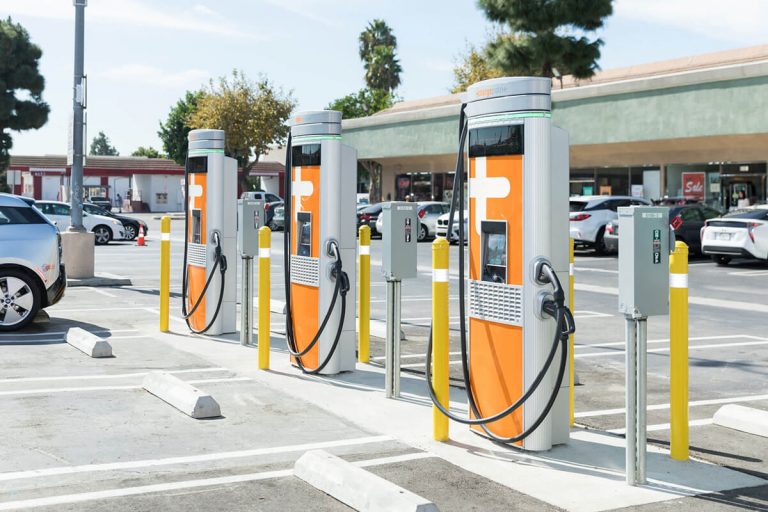 ChargePoint Holdings Inc (NYSE: CHPT) stock price has fallen 14.5% in one week and seems to be headed lower ahead of its Q3 earnings. So is it a good buy?

Well, the recent decline in the company's stock price comes at a time when it is about to release its third-quarter financial results scheduled for tomorrow, which could determine the future direction of its stock price.
Meanwhile, the latest downtrend could have been triggered by the passage of the US bipartisan infrastructure bill, which allocated $7.5 billion in funding to expand the country's EV charging infrastructure by 500,000 charging stations.
The current downtrend could be a reaction to the bill's passage as investors take profits on their positions ahead of the release of its following earnings results.
ChargePoint is expected to benefit from government spending given that it is a leading operator of charging stations across the USA. The company has over 110,000 charging stations in the US and is a market leader in the country.
However, the company is rapidly expanding its international footprint with the acquisition of has-to-be, an electric mobility platform based in Austria that operates over 40,000 charging points across Europe.
At the time, the company said: "Today, ChargePoint is commercially active in 16 European countries. Demonstrating the company's commitment to a superior charging experience and the expansion of electric mobility across the continent, ChargePoint also now provides around-the-clock support to drivers and station owners in multiple languages."
Investors interested in the company should watch its stock performance tomorrow when its Q3 earnings results are released. A positive result could trigger a rally higher, while a negative result could trigger further losses.
*This is not investment advice. Always do your due diligence before making investment decisions.
Chargepoint stock price.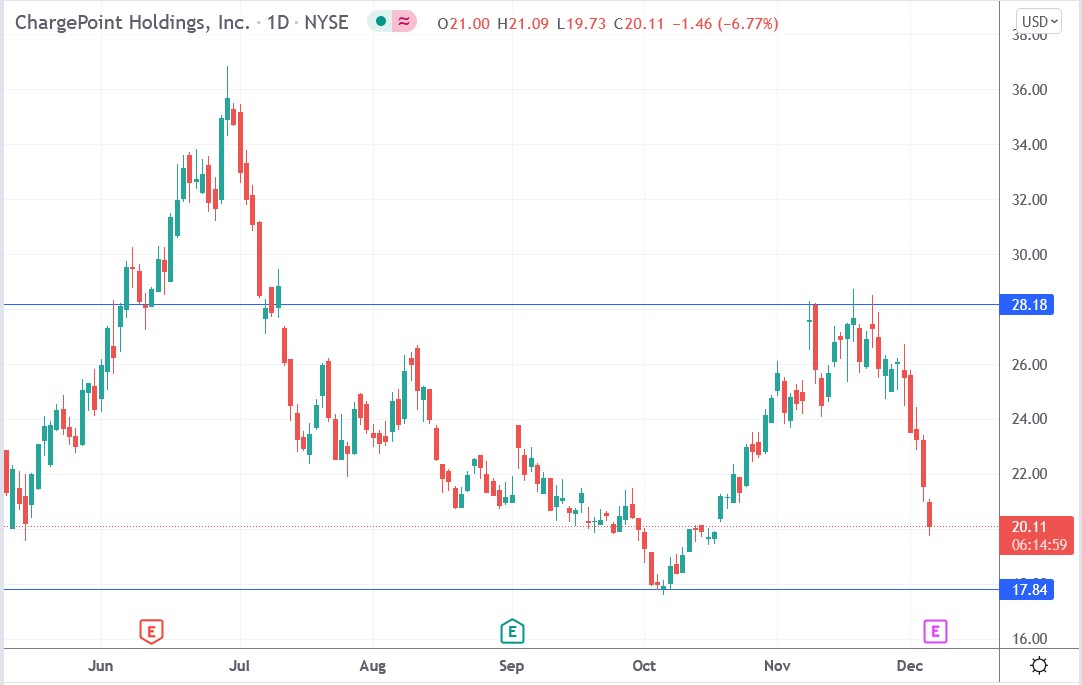 Chargepoint stock price has fallen 16.46% in one week ahead of earnings. Is it headed lower?
Should you invest in ChargePoint shares?
Tech stocks offer some of the best growth potential, but time and time again, traders and investors ask us "what are the best tech stocks to buy?" You've probably seen shares of companies such as Amazon and Netflix achieve monumental rises in the past few years, but there are still several tech stocks with room for significant gains. Here are our analysts view on the best tech stocks to buy right now.