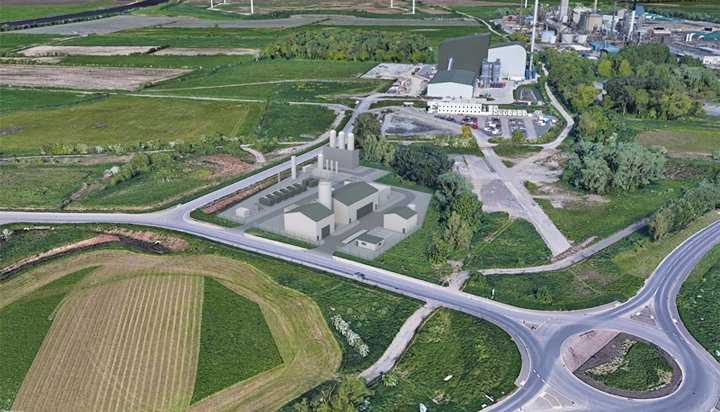 Key points:
Powerhouse Energy is a hydrogen energy firm whose shares fell 54.1% in 2021.
The company generates hydrogen from a waste gasification process.
PHE's prospects in 2022 seem pretty promising as the industry grows.
The Powerhouse Energy Group PLC (LON: PHE) share price has fallen 54.1% in 2021 despite having excellent prospects as the waste-to-energy gasification industry is projected to grow from $33 billion to $54.8 billion 2027.

The company made significant progress in the past year and plans to have its leading Protos plant in Cheshire, which could power up to 250,000 homes when it comes online in 2024.
However, the project is still in its early stages. As a result, a lot could go wrong, including spiralling construction costs that could reduce the project's long term profitability, hurting the company.
Powerhouse Energy also faces competition from other companies such as Eqtec, which is actively rolling out its Market Development (MDC) sites in multiple European countries by partnering with other companies.
However, Powerhouse has taken steps in a similar direction by partnering with Hydrogen Utopia Limited to roll out its technology in other European countries such as Bulgaria. In addition, it has agreed to build a Distributed Modular Gasification (DMG) plant.
Hydrogen Utopia has the approval to develop gasification plans in other countries apart from the United Kingdom.
Powerhouse also extended its partnership with Peel NRE on the Protos hydrogen project, which will start full-fledged operations in 2023. The partnership was extended to August 2022, giving the two companies adequate time to advance the project.
I expect the project to make significant progress in the coming year, reflecting a higher share price for the company, but this depends on the firm's milestones in the new year.
All in all, Powerhouse seems like a good bet in the hydrogen energy space in 2022 as it is one of the few companies that own proprietary gasification technology to convert waste products into hydrogen energy. However, only time will tell.
*This is not investment advice. Always do your due diligence before making investment decisions.
Powerhouse Energy share price.
Powerhouse Energy's share price is set to end the year, falling 54.1%. So what's coming in 2022?
Should you invest in Powerhouse Energy shares?
If you're a smart investor, you will know that having large-cap stocks in your portfolio is vital. They are more mature companies, considered safer investments, trade with less volatility, have greater analyst coverage, and in most cases, have a steady dividend stream. Due to the current market environment, we think now is the perfect time to add large-cap stocks to your portfolio. But which large-cap shares should you buy? Our stock analysts regularly review the market and share their picks for some of the best large-caps to invest in.