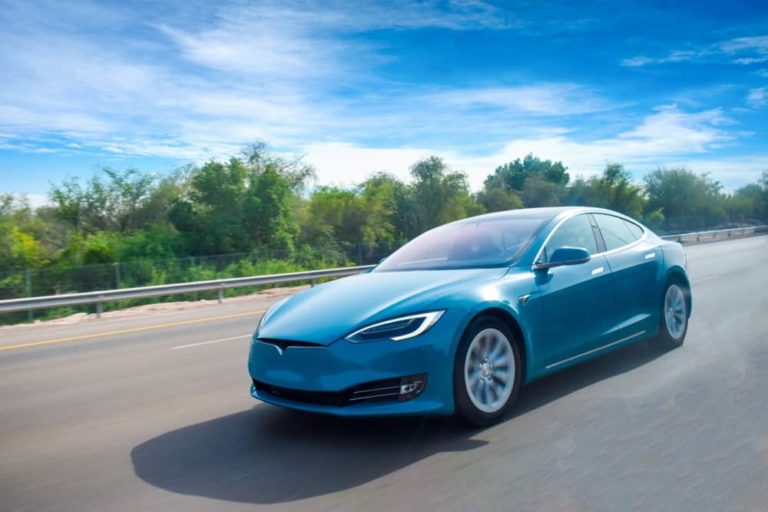 Tesla' 'Blockbuster Q4 deliveries' doesn't quite tell the whole story
Due to safety issues, nearly half a million models were recalled
Tesla is up 10% and approaches 2021 high's as investors latch on to Q4 positivity
Overall, Tesla (NASDAQ: TSLA) had another stellar year. Sure, there were a few bumps in the road – Musk's twitter-sparked stock sell-off led to sizeable retracement; but nothing that the EV market cap giant couldn't recover from. Tesla has been around for a while now, but more importantly, so has the hype. 

Tesla has earned somewhat of a reputation as the 'golden child' of the EV family; trustworthy, consistent, and well-known, Tesla has made its way to the top through a perfect blend of top-end engineering, the formidable personality of its CEO, and a general aura of excitement…
In light of recent news, disguised by Tesla's winning vendetta against the global chip shortage, concerns are arising regarding safety issues in its Model 3 and Model S models. Strangely, investors still appear to be latching on to Tesla's stand-alone stance when it comes to the chip shortage that has hit EV manufacturers but hasn't affected the dramatic growth of Tesla sales. 
The crux of it is, Tesla is currently recalling nearly half a million of its vehicles to address these safety issues that apparently, in the words of the U.S road safety regulator, 'increase the risk of crashing'. Unfortunately for the high-end company, this wasn't a one-off misdemeanor – the cars affected ranged across model years 2014 to 2021. So looking at the shiny, lucrative exterior of Tesla – it's easy enough to be enticed, and to be frank, investors would have relished the 50% rise in Tesla stock price from 2020; but a bit of polish won't always cover the cracks. 
Out of the 936,000 vehicles delivered in 2021, Tesla has had to recall 475,000 – nearly equating to the total amount of deliveries in 2020. This should really raise a few red flags for investors, but yet Tesla stock is currently showing a daily gain of around 9% – are Tesla investors blinded by unconditional trust in Musk? Or are these callbacks nothing more than a minor pothole in the long road to market share domination? Or perhaps it is the company's chip-shortage navigation that puts the company one step ahead. 
Ramping up China production has been huge for the company; cashing in on government-issued EV subsidies. Should safety issues continue to be reoccurring features of Tesla vehicles, we might find inventors opting for other, reliable companies that still offer a low-price entry. However, Tesla is still very much a force to be reckoned with; and buyers will most likely continue to drown out periods of short-lived volatility. Still, the large-scale vehicle callback should act as a wake-up call for many; even the giants have their downfalls. 
Should you invest in Tesla shares?
If you're a smart investor, you will know that having large-cap stocks in your portfolio is vital. They are more mature companies, considered safer investments, trade with less volatility, have greater analyst coverage, and in most cases, have a steady dividend stream. Due to the current market environment, we think now is the perfect time to add large-cap stocks to your portfolio. But which large-cap shares should you buy? Our stock analysts regularly review the market and share their picks for some of the best large-caps to invest in