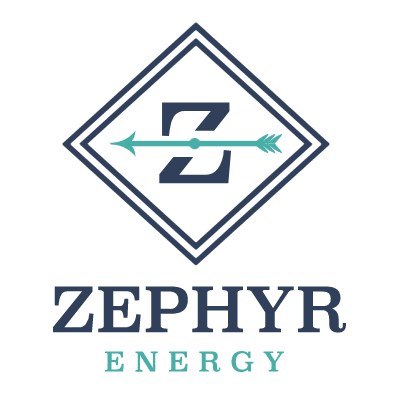 Zephyr Energy PLC (LON: ZPHR) share price rallied 11.2% after signing a binding agreement to acquire a lot of non-operated interests that could lead to the doubling of its oil production in North Dakota.

The oil company will pay up to $36 million for the wells currently producing up to 900 barrels per day and another lot of wells that could produce up to 1,100 barrels of oil daily once they come online next year.
The new assets acquired are located in 22 well pads within the Williston Basin in North Dakota, where Zephyr Energy other wells are.
The deal announced today will see Zephyr acquire 163 wells, currently producing an average of 871 barrels of oil per day in September. In addition, the company is also acquiring 18 wells that are either marked as 'drilled but uncompleted' (DUC) or 'proved but not producing' (PNP).
The second tranche of wells is expected to produce 1,100 boepd once completed and ushered into production. Zephyr has also acquired interests in 47 locations marked as 'proved but not developed' where it plans to do more drilling in the future.
Zephyr has so far paid $3 million cash to secure the deal while it plans to fund the rest of the acquisition via structured debt or other methods that will not dilute existing shareholders.
Colin Harrington,  Zephyr Energy's CEO, said: "The acquisition announced today is another landmark deal for Zephyr and will further transform the company by adding a significant, low-decline, low-risk, high margin production base – with both near and long-term upside exposure into a further 65 wells, thirteen of which have already been drilled and are expected to be online soon,"
He added:
"The assets are located in the same core Williston Basin field as many of our existing non-operated wells and will be a significant complement to our current non-operated portfolio."
Zephyr Energy shares are trading near a significant resistance level, and it would be interesting to see if they can break above the 7.80p level and head higher.
*This is not investment advice. Always do your due diligence before making investment decisions.
Zephyr Energy share price.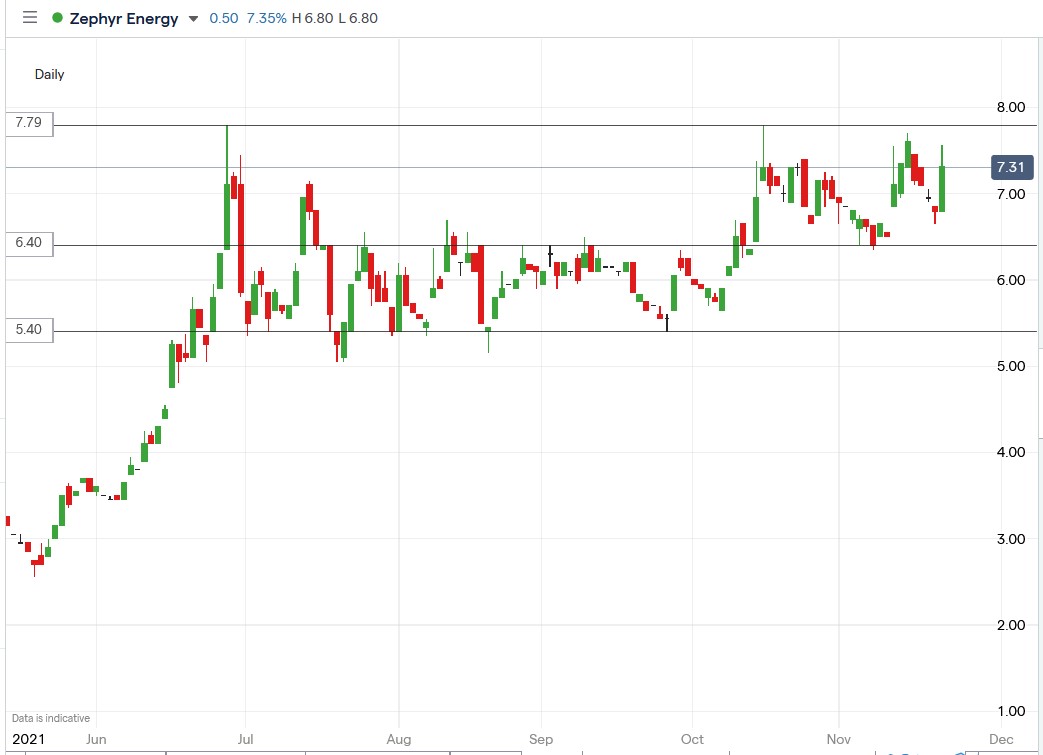 Zephyr Energy share price rallied 11.18% to trade at 7.56p, rising from Friday's closing price of 6.80p.
Should You Invest in Zephyr Energy Shares?
One of the most frequently asked questions we receive is, "what stocks are best to buy right now?" It's a wide-ranging question, but one that we have answered… Our AskTraders stock analysts regularly review the market and compile a list of which companies you should be adding to your portfolio, including short and longer-term positions. Here are the best stocks to buy right now.