Best Broker For MetaTrader 4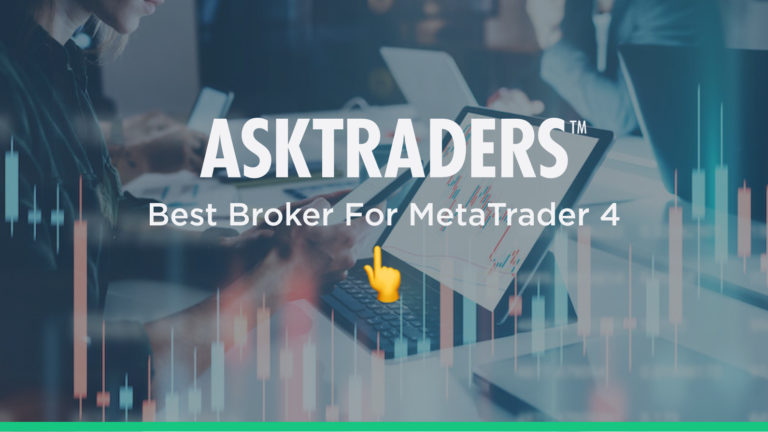 Anyone conducting research into trading will soon find the name MetaTrader 4, and the abbreviated MT4 repeatedly mentioned. MT4 is actually a trading platform, one that is so popular among the trading community that it is available at a wide range of brokers. If you're already using MT4 and looking for a new broker, or new to trading and want to know more, this review is for you. Here, we will cover the following topics:
What is MT4?
Why is MT4 so popular?
Which is the best MT4 broker?
Final thoughts
What is MT4?
MT4 is an electronic trading platform widely used by online brokers. It is owned by MetaQuotes Software, which allows the brokers to use MT4 under license.

Source: Tickmill
MT4 was developed over many years, but its big breakthrough came in 2005. It then really took off between 2007 and 2010 when online brokers began offering MT4 as an alternative to their own in-house developed platforms.
From day-one, MetaTrader4 set the standard in terms of trading functionality and in many ways still does. Its graphics, charting tools and execution interface have become the market-norm. The format has become the one that subsequent platforms have modelled themselves on.

Source: Tickmill
Often copied but rarely beaten, MT4 has grown to become the most widely used forex trading platform in the world and is still incredibly popular. As it does everything that a trading platform needs, some brokers have a setup that offers MT4 only.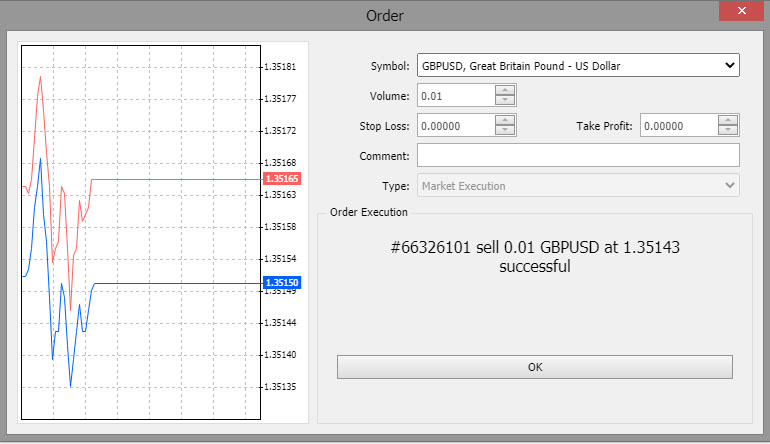 Source: Tickmill
Given that the online broker space is one where revolutionary new innovations are constantly being introduced, it at first glance appears something of an anomaly that a platform from 2005 is still the market leader. It comes down to more than MT4 having 'first mover' advantages. The platform is, in some way, a design classic that comes with heaps of great features.
Why is MT4 so popular?
The best way to get a better understanding of the platform's success is to set up a demo account and trade virtual funds. Registration takes moments to do and requires little more than providing an email address.
You'll find razor-sharp graphics and powerful trading tools to help you identify trading opportunities.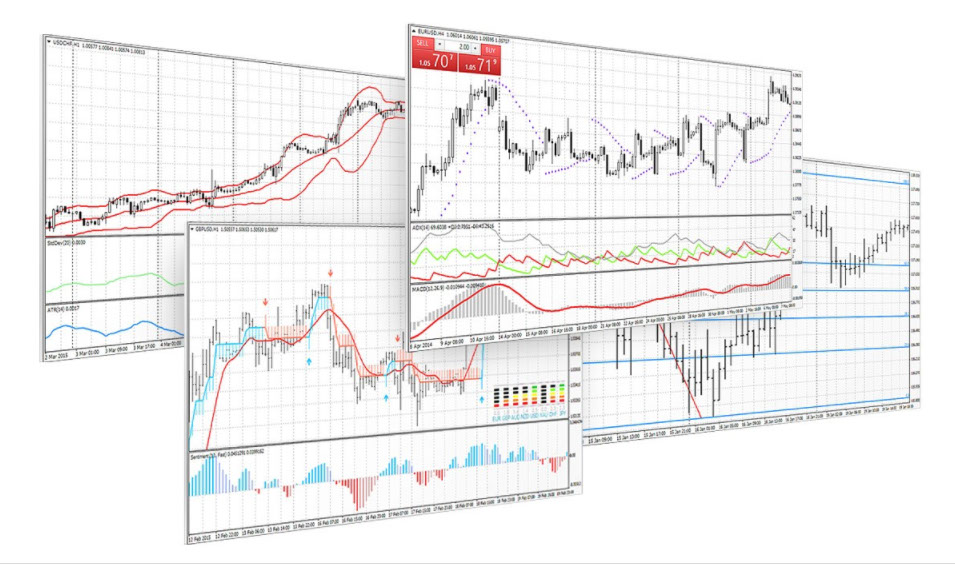 MT4 is packed full with technical indicators such as Bollinger Bands, MACD and Relative Strength Index. It also provides educational materials on how to get the most of the 30-plus indicators, which come as standard. On top of that it's possible to bolt-on other indicators, which are freely available online.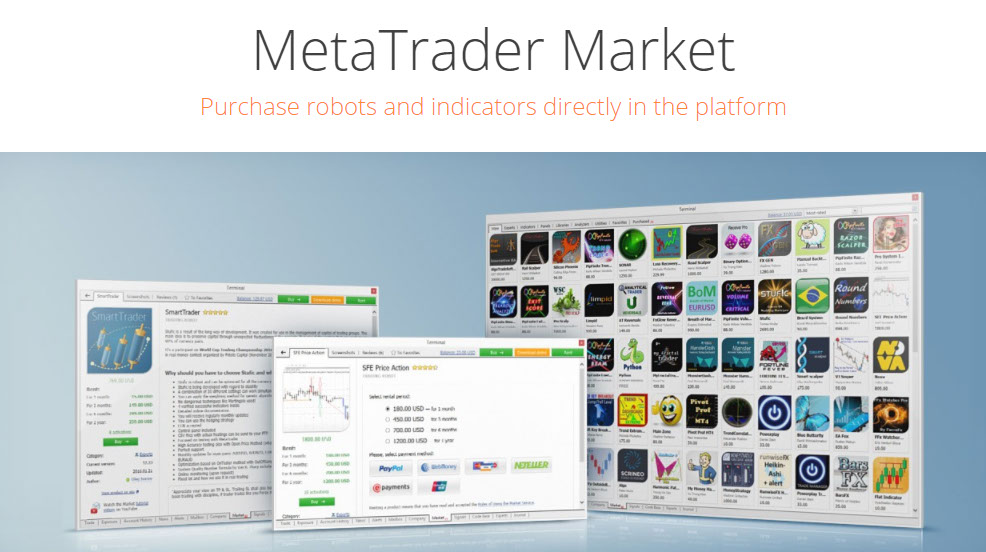 The source of many of these tools explains something of the magic of MT4. The platform has a distinct open-source feel to it. Traders are able to develop their own tools using programming wizards. The MetaTrader community is a great place to share ideas and use models developed by others.
If you want to use algorithmic models to trade automatically, that is possible too. If you want to write your own programs, then MT4 is a great place to start. The coding language used, MQL4, is the most popular in the world. If you do develop a model that works, there are even opportunities to charge others to use it.
If you're just starting out, possibly a more accessible approach would be heading to the 'Expert Advisors' area and using the automated trading models of others. There are more than 3,200 third-party signals to choose from. Risks still apply, but they might make a profit for your account or at least offer a chance to learn from more experienced traders.
The MT4 community is a loosely-formed group of millions of traders spread across the world. They all have the same passion for trading and a willingness to discuss innovations, current trends and ways to make money from the markets.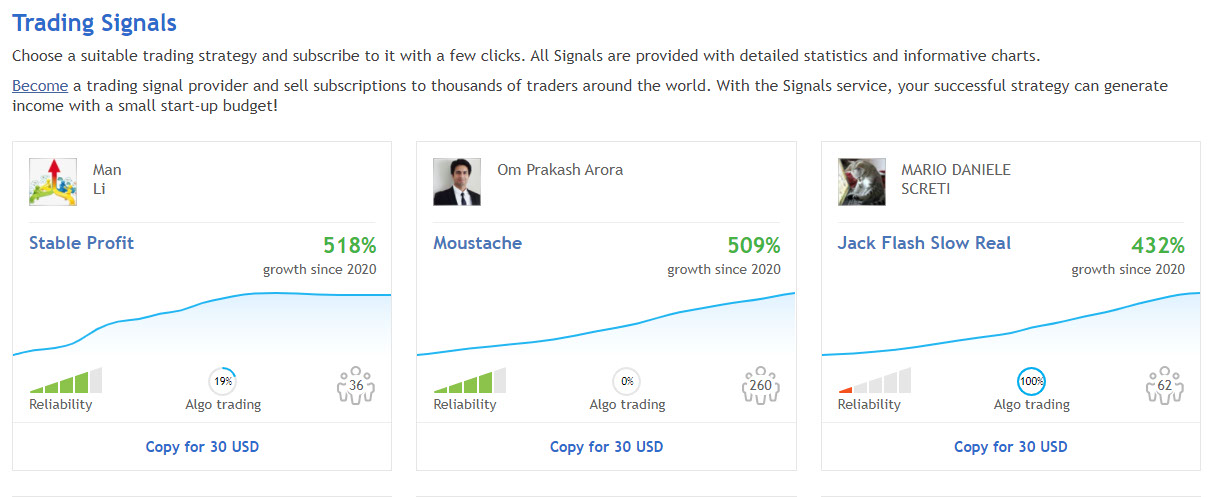 Having been in operation for so many years has surprisingly never been an issue for MT4. It has the feel of a design classic.
The functionality has more than stood the test of time. As it's been used so extensively for so long, MT4 has been tested to destruction. This makes it unlikely you'll find IT issues getting in between you and the markets. Ensuring your platform is reliable and a robust is a priority for traders.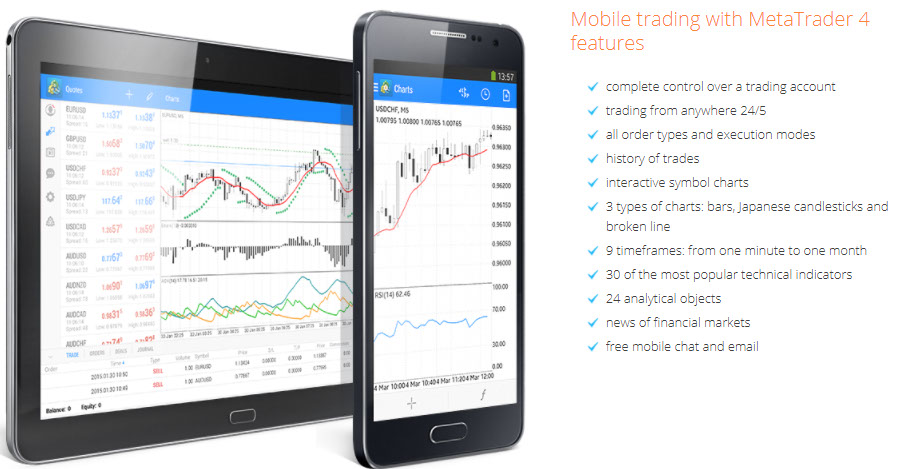 Having complete control over your account and being able to make quick decisions is always a plus. With markets moving so fast, it's also worth noting that the MT4 platform is available in app format, so it can be accessed from mobile devices, even when you are on the move.
Once you're tried out MT4, it's time to consider which broker to set an account up with. The platform itself remains the same, but with a little research you can find a broker that gives you the terms that suit you best.
Which is the Best MT4 Broker?
A lot of brokers now offer MT4. Carrying out your own research using a demo account is always a good start, but there are also some fundamental items to check.
Regulation — Ensure your broker is regulated by a Tier-1 authority. Names to look out for include, the Financial Conduct Authority (FCA), the Australian Securities and Investments Commission (ASIC) and the Cyprus Securities and Exchange Commission (CySEC).
Client protection — Look out for other client protection measures such as Negative Balance Protection, which means you can't lose more than your initial stake.
Minimum account balance — You might also want to check the minimum stake needed to open an account. This is particularly important for beginners as you want to start trading in small size. The odds are stacked against you and there are some painful lessons likely to be learned on the way.
Fees and commissions — Trading is risky enough without giving money away unnecessarily. There is intense competition in the broker space and it's driving down the end cost to users. A little bit of research into different names can help shift the odds of you making a profit in your favour.
Other services — Low-cost trading is always going to attract people, but there is more to trading than tight spreads. If you're starting out, or finding trading conditions challenging, then support services such as research and educational videos can help develop your trading skills.
Tickmill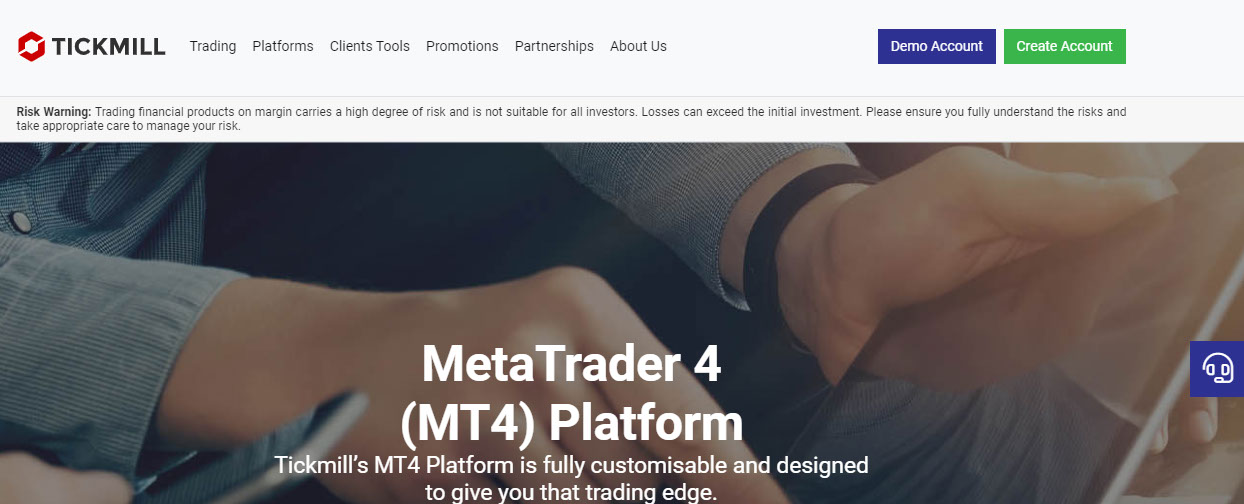 Tickmill sets out to make the most out of the MT4 platform and has built a trading infrastructure that ensures reliable and super-fast trade execution. As such, clients can make the most out of market conditions.
It allows short-term trading strategies such as scalping — something some other brokers don't do. Hedging is also possible and Tickmill not only supports expert advisors, but provides extra resources to help clients learn how to make the most out of it.
Regulatory approval— Tickmill UK Ltd, is authorised and regulated by the FCA. Tickmill Europe Ltd is authorised and regulated by CySEC. Traders in other domiciles will come under the protection of other regulators.
Minimum Account Balance— $100
Negative Balance Protection— Yes
Fees and commissions— Spreads as low as zero and a reassuringly transparent approach towards sharing information on T&Cs.
Tickmill is renowned for its innovative approach. The platform has a lot of unique features designed to help traders make the best return possible. Research is current and very trade-focussed.
XTB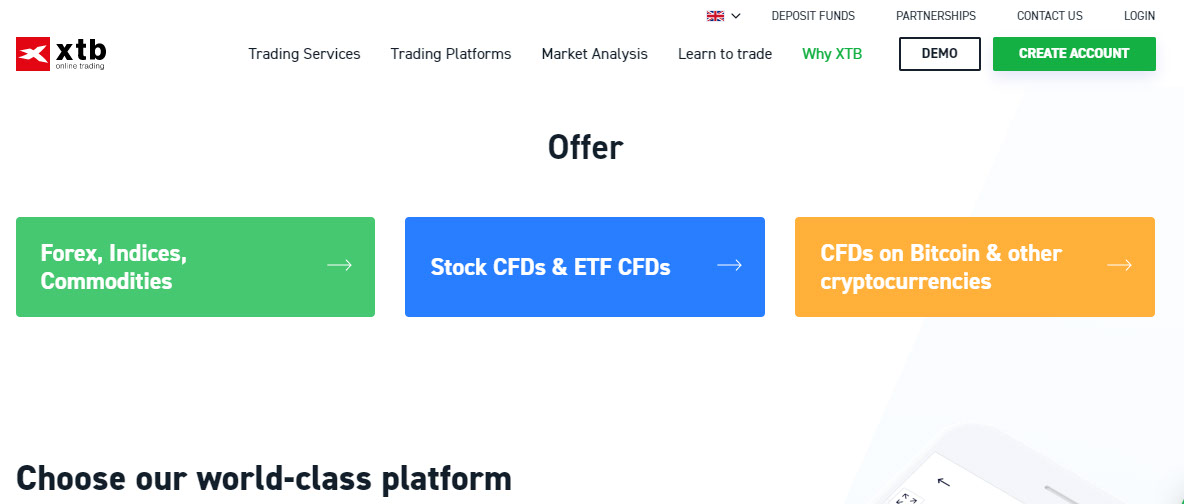 XTB has its own very impressive xStation platform in place, but even so, still offers MT4 for those who prefer the MetaTrader platform. MT4 at XTB includes a strategy tester feature and customisable indicators. The broker makes sure its clients can exploit the MT4 platform to its full extent.
Regulatory approval— XTB is authorised and regulated by the FCA KNF, CySEC, and IFSC.
Minimum account balance— $1 micro trading is possible with minimum lot sizes of 0.01. If you want to start small, XTB is the place.
Negative balance protection— Yes
Fees and commissions– Spreads as low as 0.35 on the entry-level Standard Account and no commissions on Forex, Indices and Commodities. Net costs come down further according to account size and trading frequency. The Lower Spreads Trading Groups are a neat feature.
XTB is a relatively new entrant into the broker space and has a highly dynamic approach. It has a strong emphasis on using new tech advances to make trading easier and safer. Trading speeds are best-in-class and customer support is offered around the clock on business days.
Final Thoughts
Why would you not want to try out the most popular retail trading platform in the world? Particularly when it can be done free of charge using virtual funds.
The MT4 platform is something of an enigma. Its track-record makes it the default platform for many traders and the community built up around it can offer inspiration. At the same time, the simplicity of the functionality makes its appeal timeless.
Making the most of MT4 requires you to select the best broker for you. The infrastructure built in the background does mean different brokers have their own pros and cons. With Tickmill and XTB you're getting many more pros and trying MT4 out using one of them is highly recommended.
People Who Read This Also Read: