Best Broker for Scalping Stocks
Fancy making a profit in a matter of seconds? Scalping could be for you. It's a tough environment though and there are quite a few factors to consider, particularly as it is a high risk-return strategy. This review considers the pros and cons of scalping and which brokers facilitate it. The following topics will be covered:
What is scalping?
Scalping – what to look for in a broker
Best brokers for scalping stocks
Top tips on how to make a profit from scalping
Final thoughts
What is scalping?
Scalping uses the basic principles of trading but takes them to an extreme level. As with other strategies, the aim is to optimise trade entry and exit points to make a profit.
Scalpers take things to an extreme level and execute a lot of short-term trades, sometimes for only seconds or even a fraction of one second. They typically use high leverage — the aim being to turn a lot of small profits into one big one.
Scalping isn't for everyone. If you are considering trying it, then it's strongly recommended you use a demo account first. In this article we will show you four brokers that are perfect for scalping stocks.
If you have tried scalping in a demo account and are looking to take it further, then trying it out at all the above brokers, is recommended. You'll soon notice small differences stack up in terms of whether you make a profit or not. Scalping is all about detail, in terms of both trading behaviour and broker selection.
Scalping – what to look for in a broker?
One clear demonstration of how scalping is a little bit left-field is that not all brokers allow it. This doesn't tend to be because of concerns about breaking any laws. It's more that the strategy requires a degree of trading infrastructure, which not all brokers have.
There are more than enough brokers that have the technical expertise to support scalping, to ensure you can draw up a healthy shortlist of candidates for your business. As scalping has some unique quirks, some of the features you might want to consider are listed below.
Trading speed— One of the important technical features required to support scalping is trading speed. If you're looking to get into and out of positions in a matter of seconds, you'll want to look for a broker such as Pepperstone, which stresses its prowess in this area.

Source: Pepperstone
ECN / STP / VPS— All of these terms relate to the quality of trade execution. ECN (Electronic Communication Network), STP (Straight Through Processing) and VPS (Virtual Private Server) refer to the technical infrastructure designed to reduce trading speeds.
Liquidity and requotes— Not only do your instructions have to be super-fast to beat the competition, but there also needs to be a reliable counterparty. The more liquidity your broker can access, the less chance of your intended order failing because the market moved before your order was filled.
Spreads, commissions and fees— If you're trading frequently and looking to make small gains, then costs can be the difference between making a profit or not. Some bid-offer spreads can be as low as zero pips, but commissions per trade might apply. Given the short holding period, scalpers are unlikely to incur overnight financing fees but check to see if there are other charges such as cash withdrawal fees.
Customer support— All traders require some kind of help from time to time, regardless of the strategy. Given that scalping involves using leverage and being able to scale out of positions with ease, any technical or trading issues need to be resolved quickly. Otherwise, you might find your account has been wiped out by the time you get through to your broker.
News services— scalping draws heavily on technical analysis. If surprise news events come into play, this can distort the underlying technical patterns. As a result, a broker such as XTB, which offers free market audio as part of its service can help you decide when a market is, and isn't, being news-led.
Client protection— Choosing a regulated broker might appear 'boring but important', but it is actually one of the most 'important' features of the selection process. As regulators adopt different approaches, we suggest sticking with tier-1 authorities, such as the Financial Conduct Authority (FCA), the Australian Securities and Investments Commission (ASIC) and the Cyprus Securities and Exchange Commission (CySEC).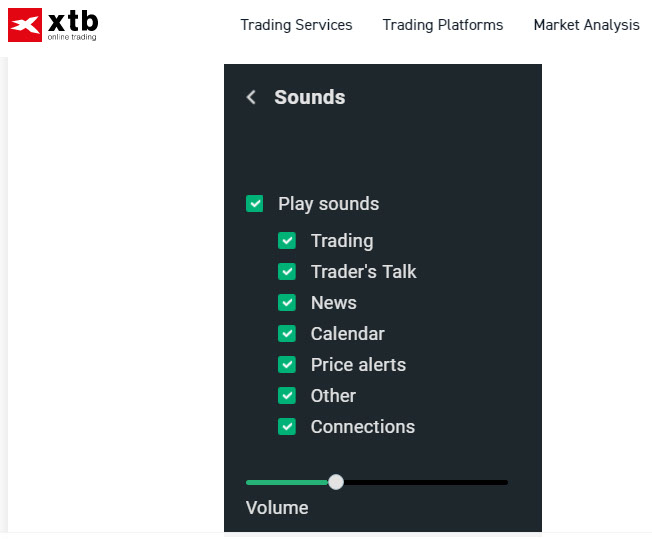 Source: XTB
Scalpers spend a lot of their time watching price monitors. As a result, you need to be happy with the graphics of your selected broker, and these can vary considerably from broker to broker.
You'll find that a lot of the features that make a good broker operate behind the scenes. Some of these features will become part of your daily routine. One that we particularly like is the tool provided by XTB that takes written data releases, news announcements and converts them to audio. That way, you can multi-task by keeping your focus on price charts and listening out for updates.
XTB
A long-established and well-regarded broker. XTB has, over the 15 years of its operation, built up a strong reputation among the scalping community. It is now one of the largest stock exchange-listed FX & CFD brokers in the world and has bricks and mortar offices in over 13 countries including the UK, Poland, Germany, France and Chile.
The xStation 5 proprietary platform and MetaTrader MT4 service are both available at XTB. Having a choice between two best-in-class dashboards is a stand out feature for XTB, and trialling its service in a demo account is well worth the time invested.
Client protection — XTB Limited is regulated and has authorisationfrom the UK Financial Conduct Authority (FRN 522157)

Source: XTB
Pepperstone
Pepperstone is exceptionally client-focused. Its customer service team regularly scoops up industry awards and the broker appears committed to supporting its clients.
Trusted by 89,000+ clients worldwide, it is a platform designed to help scalpers. Although it doesn't have an extensive range of equity markets on offer, it has enough to suit most traders. The Alarm Manager function is just the kind of tool that helps scalping traders.
Client protection — Pepperstone Limited is a limited company registered in England & Wales under Company Number 08965105. It is regulated and authorised by the Financial Conduct Authority (Registration Number 684312). Registered office: 70 Gracechurch Street, London EC3V 0HR, United Kingdom. (Source: Pepperstone)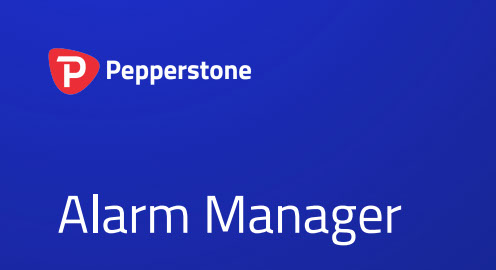 Source: Pepperstone
Tickmill
Tickmill is all about low costs and fast, reliable trade execution. The broker is a top-pick for many who are considering scalping and has also in recent years built up its range of additional services. The research and analysis sections are particularly popular due to being very trade-orientated.
Client protection — Tickmill is a trading name of Tickmill UK Ltd (a company registered in England and Wales under number 09592225). Principal and Registered Office: 3rd Floor, 27-32 Old Jewry, London, England, EC2R 8DQ. Authorised and Regulated by the Financial Conduct Authority. FCA Register Number: 717270. (Source: Tickmill)

Source: Tickmill
FP Markets
FP Markets leads the way in terms of the number of stock markets on offer. This scalping-orientated operation bucks the trend to some extent by offering markets in over 10,000 stocks and 19 major indices.
FP Markets was rated by Investment Trends as the Best for Quality of Trade Execution 2019.
Client protection — "First Prudential Markets Pty Ltd (ABN 16 112 600 281, AFS Licence No. 286354). FP Markets is a group of companies which include, First Prudential Markets Ltd (registration number HE 372179), a company authorised and regulated by the Cyprus Securities and Exchange Commission (CySEC License number 371/18, Registered Address: Griva Digeni, 109, Aigeo Court, 2nd floor, 3101, Limassol, Cyprus". (Source: FP Markets)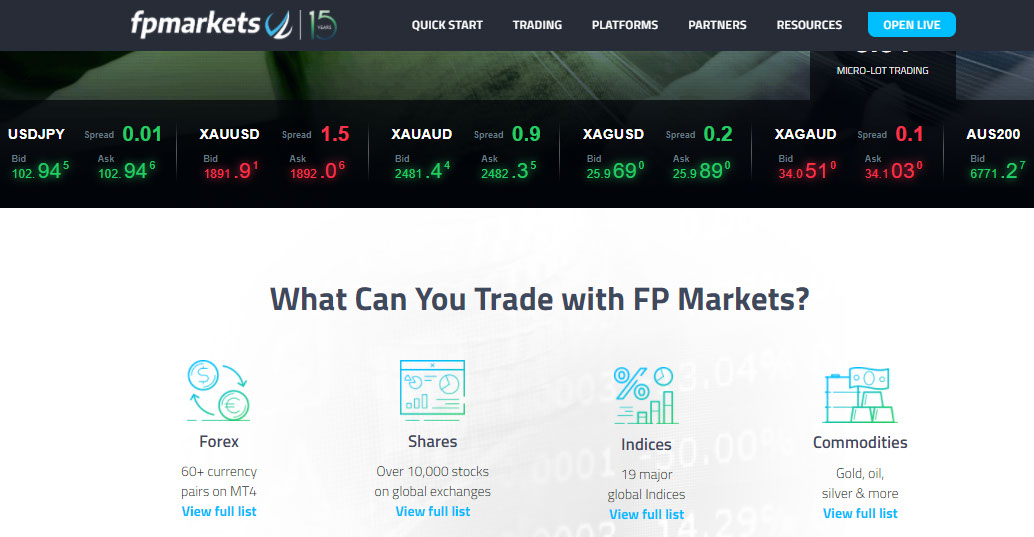 Source: FP Markets
Tips on how to make a profit from scalping
As with most strategies, getting a basic understanding can be easier than making a profit out of them. There are, though, some practical tips, which might help.
Practise in a demo account— These free-to-use opportunities to trade virtual funds are a risk-free way for novice and experienced traders to try out scalping.
Risk management— Use stop losses, they are a fundamental aspect of the strategy. Also consider operational risks such as the reliability of your internet connectivity.
Choose your trades— Don't let your trades choose you. Your strategy should be well thought out. Making a profit will require you having the discipline to stick to whichever scalping strategy you choose to follow.
Consider automated trading— Algorithmic models that listen to the markets and issue trade instructions take a lot of the heavy lifting out of scalping. Unsurprisingly, a lot of the recommended scalping brokers also support algo trading.
Trade at the right time of day— Scalping works best in liquid markets and most scalpers chose to trade peak times in the market. Trading volumes are highest in the half an hour after market open and the same time-frame before market close. Or, following a major news announcement such as US unemployment figures.
Plan your day— Be realistic about how much time you can offer up to trying scalping. Manual trading is a labour-intensive operation, which requires full concentration. Even automated trading strategies need constant monitoring.
Take time out— Don't be afraid to take your trading book to zero and be 'out of the market'. Although scalping involves frequent trading, you still need to ensure your time spent in positions is of an optimal amount.
Short interest— Scalping stocks involves catching the downturn in price as well as the upticks. Trading both ways doubles the number of possible trading opportunities.
Trade in liquid markets— These tend to have tighter trading spreads and more reliable execution.
Final thoughts
Whether scalping is for you or not is a question that can only be answered by trying a demo account. If you shift to live trading, then start off in small size.
Scalping is a high-octane experience and while that can be exhilarating, making money requires keeping a cool head. It also requires using a broker that is properly set up for the strategy and the four mentioned are good places to start.
People who read this also read: