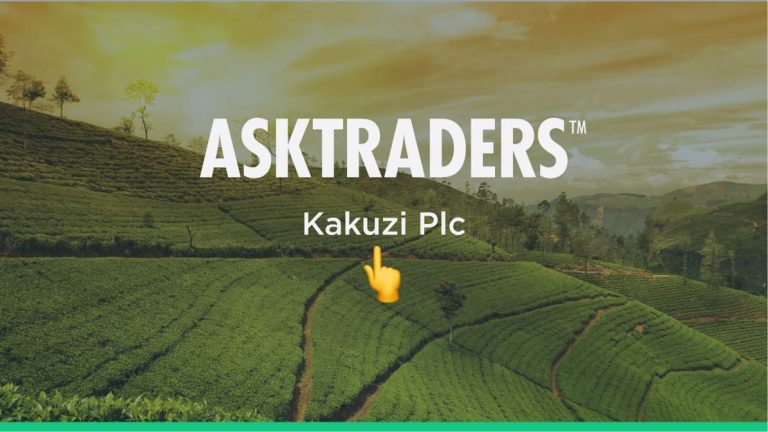 What is Kakuzi Plc
Kakuzi Plc, which was formerly known as Kakuzi Limited, is a Kenya-based company engaged in the cultivation of tea, the growing, packing and selling of avocados, the growing and selling of pineapples, livestock farming, and forestry and macadamia development.
Kakuzi Plc's history goes back to 1906 and its diversified portfolio in the value chain deliver products like tea, avocados, pineapples, macadamias, livestock and forestry. The Company's livestock products and services include cattle breeding services, beef and dairy cattle, offal and hides, cattle manure and hay. It also produces forestry products, such as poles, timber, flower supports, fencing posts, gates, wooden planting boxes, doors, door frames, heat treated pallets, charcoal and beehives.
Today, Kakuzi Plc has more than 861 employees and currently serves clients in areas including Kenya, the United Kingdom and Continental Europe. Kakuzi Plc is also listed on the London Stock Exchange (LSE).
Kakuzi Plc has its headquarters in Nairobi, and is active in Kenya, including Makuyu and Nandi Hills and its subsidiaries include Estates Services Limited and Kaguru EPZ Limited.
The Tea estate is located in Nandi Hills, about 330 kilometres north west of Nairobi, Kenya, on the equator, west of the Great Rift Valley. Kakuzi Plc farms 408 hectares of avocado, producing and exporting the Fuerte and Hass cultivars. The livestock products and services include cattle breeding of Boran and Boran Simmental crosses for dual purpose.
Kakuzi Plc's equity stocks are for sale online on the Nairobi Securities Exchange (NSE) under the stock symbol KUKZ.
Nicholas Ng'ang'a is the current Chairman of Kakuzi Plc and the company forms part of the Agriculture Industry and the Consumer Goods Sector.
Kakuzi Plc Stock Performance
The current price for Kakuzi Plc stocks is 385.25 KES. The company has a total market capitalization of 7.55 billion KES, with a Price/Earning ratio of 12.14 and earnings per share of 31.74 KES. Shares Outstanding is 19.6 million. When KUKZ closed its trading day on Wednesday, 8 September 2021 at 385.25 KES per share on the Nairobi Securities Exchange (NSE), an 0.6% gain over its previous closing price of 383.00 KES was indicated.
With an increase of earnings per share and steady profits, investors who want to buy or sell Kakuzi Plc stocks can be assured of profitable dividends and earnings in years to come.
According to an analysis on the live chart of Kakuzi Plc, analysts forecast further improvement in performance for the consumer goods sector with market share growing as trading volumes may increase.
Highlights of Kakuzi Plc in 2021
Kakuzi Plc opened the year with a share price of 365.00 KES, showing that it has gained 5.55 % in value on its price valuation, ranking 29th on NSE with its year-to-date performance. The number of shares outstanding at the time was 19.6 million.
Kakuzi Plc is currently the 55th most-traded stock on the Nairobi Securities Exchange NSE and it has experienced a total trading volume of more than 10 100 shares, which were finalised in a total of 31 deals, and were valued at a total of 3.89 million KES over the three month period between June and September 2021, with an average of 160 shares in each of the trading sessions.
For that same period a volume high of 6 100 was achieved on 17 June. The company reported a poor first half result with weaker earnings and profit margins, although revenues were flat.
The First half of 2021 results shows revenue of KES 888.9m (flat on 1H 2020), net income of KES 194.6m (down 29% from 1H 2020) and profit margin of 22% (down from 31% in 1H 2020).
Kakuzi Plc saw a 52 week high stock price of 415.00 KES and a 52 week low of 351.00 KES, with a 52 week change of-1.47% but the Year to date growth was 5.55%.
Over the last 3 years on average, earnings per share has increased by 1% per year whereas the company's share price has increased by almost 6% per year.
How to buy Kakuzi Plc stocks – Step by Step
The stock market is still one of the most popular financial markets that attracts millions of retail investors and participating traders daily. To buy, sell or trade Kakuzi Plc stocks, traders and investors should follow a few easy steps:
Select a forex broker that offers access to the Nairobi Securities Exchange (NSE).
Review the broker's trading conditions, fees, deposit and withdrawal methods, trading platform, customer support, regulation, and other components to ensure that they are aligned with your trading
Open a live trading account with the broker by completing the online application form and providing the necessary documentation to verify the trading
Find the symbol of the share that you want to buy, in this case, "KUKZ".
You can start by making your first share purchase through the broker.
You can now continue to buy more shares to build and diversify your portfolio.