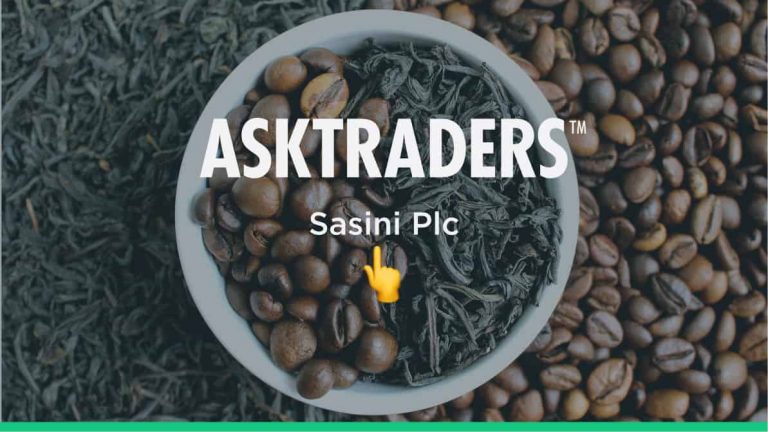 What is Sasini Plc
Sasini Plc is a Kenya-based company that is mainly involved in the production, processing and marketing of tea and coffee.
The history of Sasini Plc goes back to 1952, 11 years prior to Kenya's independence from British colonial rule in 1963, in what was at the time still known as the Kenya Colony.
This was when Doondu Estates Ltd was incorporated with one coffee farm in the beautiful Central highlands of Kenya in what was then known as Kiambu District (it is now known as Kiambu County). Sasini Plc was first listed on 1 January 1965.
Sasini Plc's tea farms are situated in the Highlands West of the Rift Valley in Sotik while bulk coffee is grown on eight independent estates in the Central Highland of Kenya and processed at its own pulping and wet processing facility. The coffee mill at Kamundu Coffee Estate has a daily capacity to mill about 4 800 bags of clean coffee.
Sasini Plc has since grown from a single farm coffee operation to a leading multiproduct, multilocational public agribusiness, and today Sasini Plc has a diversified portfolio in more sectors of the consumer goods value chain, like Food Manufacturing, Support Activities for Forestry, Machinery, Equipment, and Supplies Merchant Wholesalers and Electronic Shopping and Mail-Order Houses.
Today Sasini Plc produces, stores and markets bulk tea and coffee to be consumed domestically and for export to Africa sub-regions. Sasini Plc sells the bulk tea through the Mombasa auction or direct sales to export customers.
Sasini Plc also maintains a herd of Holstein Friesian cattle to produce a range of yoghurt and pasteurised milk.
The exporting arm of Sasini Plc is Aristocrats Tea and Coffee, and it exports milled coffee to international blending houses and roasters. Tea products for the domestic market are marketed under the brand names of Sasini Gold, Sasini Chai and Sasini Premium while coffee products for domestic consumption are sold under the brand name Kahawa Bamba and Sasini Instant Coffee.
Sasini Plc's equity stocks are for sale online on the Nairobi Securities Exchange (NSE) under the stock symbol SASN.
Sasini Plc forms part of the Other Food Manufacturing Industry and Consumer Goods Sector.
Sasini Plc has more than 6 000 employees and generates USD $12.62 million in sales annually.
Sasini Plc Stock Performance
The current price for which Sasini Plc stocks are sold is 20.15 KES. The company has a total market capitalization of 4.6 billion KES, with a P/E ratio of 287.86 and earnings per share of 0.07 KES. A total of 228 million shares are outstanding.
An analysis of financial data of Sasini Plc shows that SASN closed its trading day on Friday 10 September 2021 at 20.15 KES per share on the Nairobi Securities Exchange (NSE) with a 3.3% gain over its previous closing price of 19.50 KES.
Profits in the first half of the year indicated a growth and the financial results including an increase in earnings per share as well as steady profits within the previous three month period, inspires investors who want to buy or sell Sasini Plc stocks to be assured of profitable dividends and earnings in years to come.
According to an analysis on the live chart of Sasini Plc, analysts forecast further improvement in performance for the consumer goods sector with market share growing as trading volumes may increase.
Highlights of Sasini Plc in 2021
Sasini Plc opened the year with a share price of 19.50 KES and has gained 3.33 % in value on its price valuation, ranking 33rd on the NSE with its year-to-date performance.
Sasini Plc is currently the 43rd most-traded stock on NSE over a period of three months from June to September 2021 and has experienced a total trading volume of more than 213,100 million shares, which were finalized in 190 deals, and were valued at a total of 4.03 million KES over those months, with an average of 3,383 shares in each of the trading sessions.
Sasini Plc experienced a volume high of 27 100 for the same period on 26 July.
How to buy Sasini Plc stocks – Step by Step
The stock market is still one of the most popular financial markets that attracts millions of retail investors and participating traders daily. To buy, sell or trade Sasini Plc stocks, traders and investors should follow a few easy steps:
Select a forex broker that offers access to the Nairobi Securities Exchange (NSE).
Review the broker's trading conditions, fees, deposit and withdrawal methods, trading platform, customer support, regulation, and other components to ensure that they are aligned with your trading
Open a live trading account with the broker by completing the online application form and providing the necessary documentation to verify the trading
Find the symbol of the share that you want to buy, in this case, " SASN".
You can start by making your first share purchase through the broker.
You can now continue to buy more shares to build and diversify your portfolio.