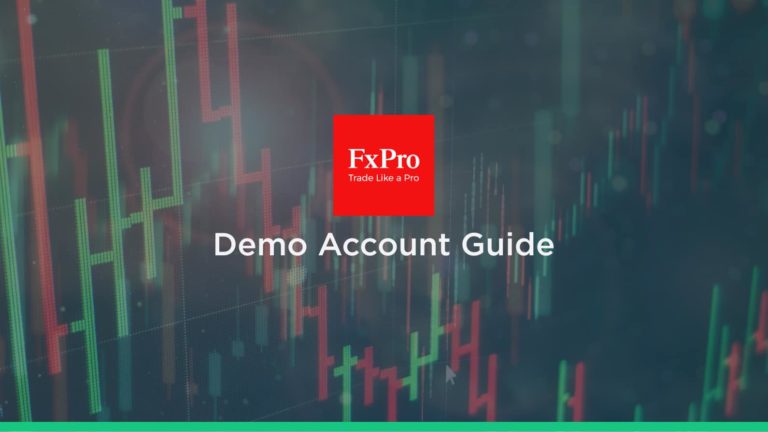 In this article, we're going to cover everything you need to know to get started with an FxPro demo account including:
How to open a demo account
How to get started
Unique features
Advantages of FxPro demo account
How To Open FxPro Demo Account
The first step on your trading journey is to actually set up your demo account. Here is the step-by-step guide on creating FxPro demo account:
1. Head over to the FxPro homepage
Click the 'Try Demo Account' link located under the 'Join Now' button: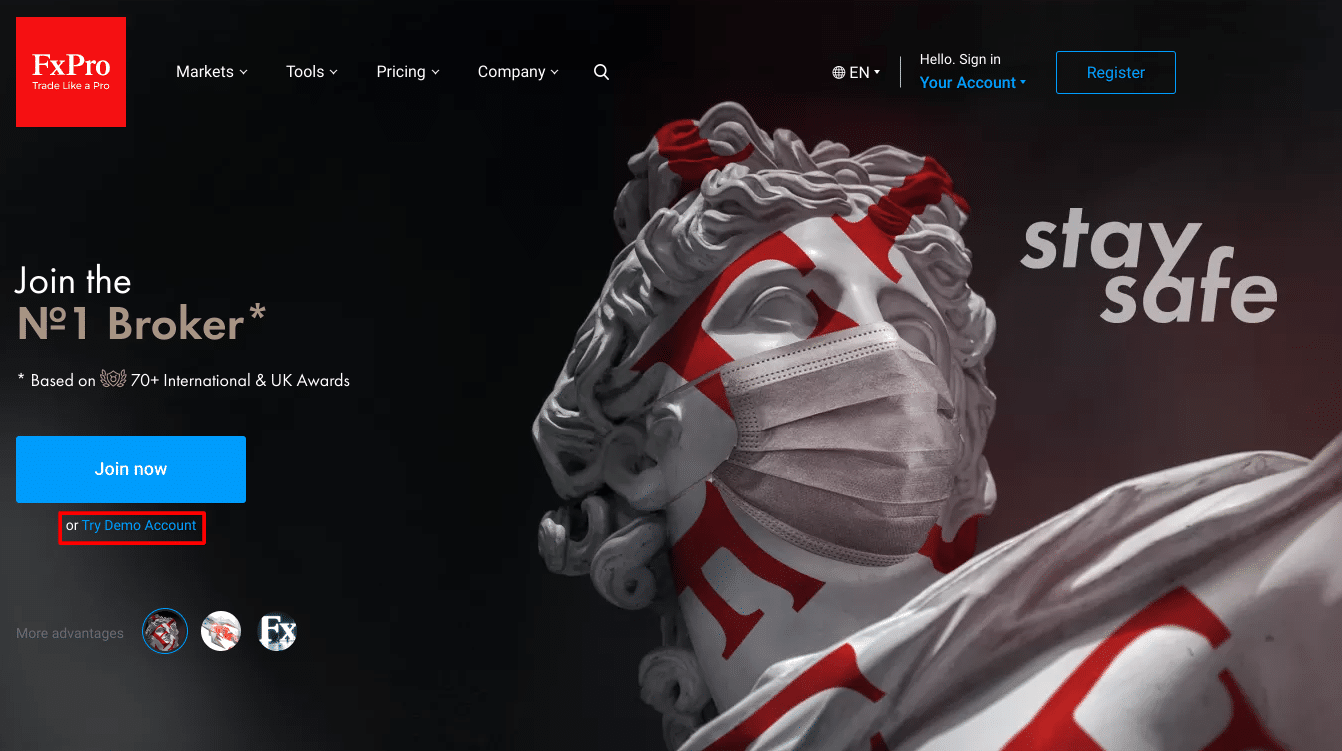 2. Select your account type by clicking on your preferred option.
There are a few to choose from, each with their own advantages. Pick the one that best suits your needs:
FxPro MT4, MT5
cTrader
FxPro Edg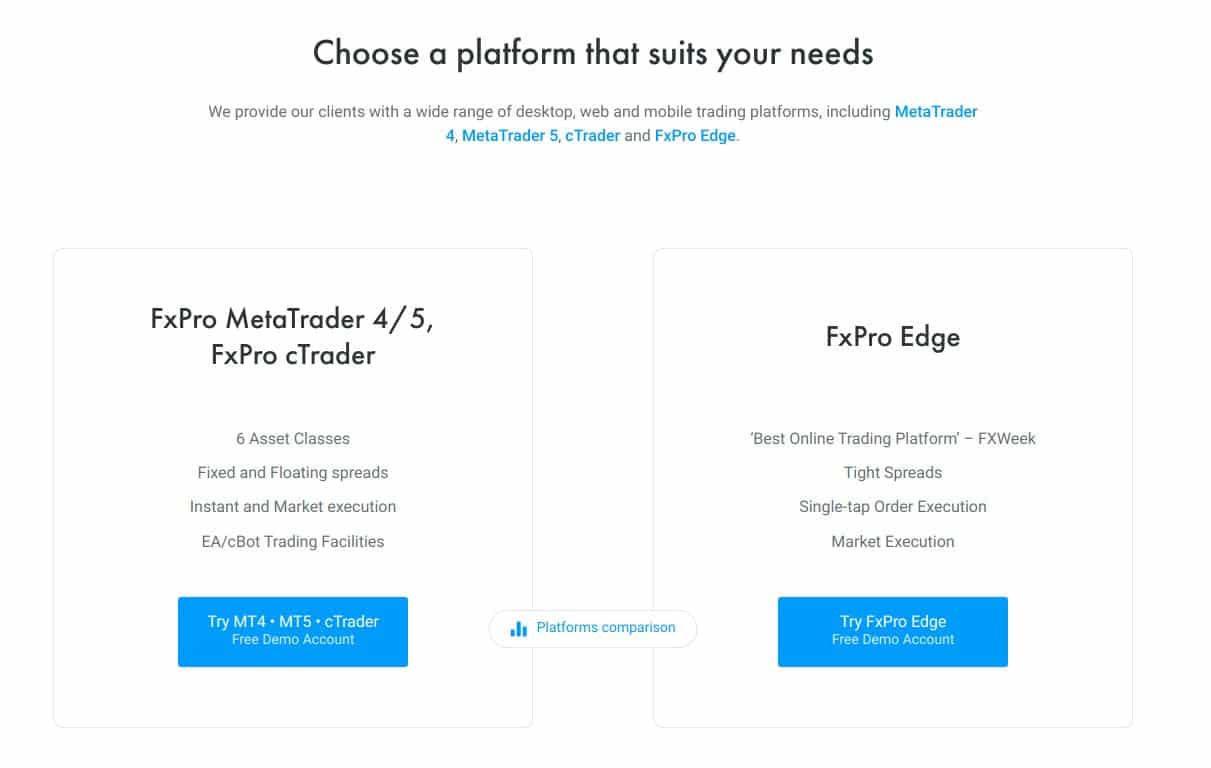 3. Fill out your personal details on the sign-up page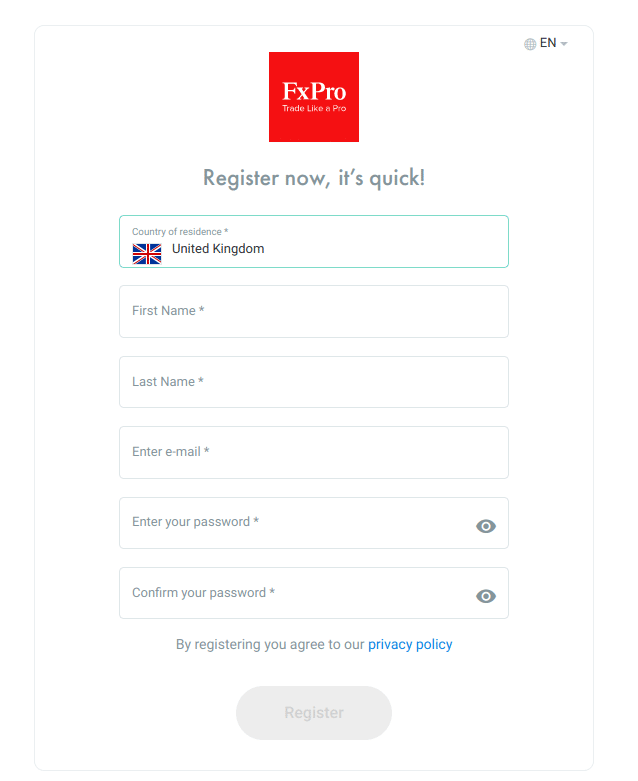 You will go through a few different pages where you will need to provide your name, date of birth, address, employment status and other details concerning your previous trading experience.
You will also be asked how you plan to fund your account and some additional questions so that FxPro can see if you meet the requirements to open an account.
While it may seem daunting at first, don't worry. This broker has an obligation to check that you are aware of the risks associated with trading.
The last step will be for you to accept the terms and conditions.
That's it – you're all set! FxPro will email you the account details and you can then login to the account.
Getting Started
Once you have logged in you will need to create the demo account. You will first be greeted by this screen…
Now, you may be able to see that there is a demo account shown on our screen above, but on yours, there won't be just yet. You will need to create it. Simply click on the demo accounts tab and then click 'create new account' (which you can see in green).
From there you will need to choose your platform, the amount of leverage you want to use, the accounts currency, and the amount you start within your demo account.
All that's needed now is for you to click create, and you can proceed in downloading your chosen platform.
FxPro Demo Account Review
You've got your demo account all set-up, you're ready to kill these markets, so let's take a look at the platform and see what they offer us as users.
MetaTrader 4 and MetaTrade 5 
The MetaTrader 4 (MT4) and MetaTrader 5 (MT5) platforms are widely used amongst retail forex traders. You can trade asset classes such as forex, commodities, shares, indices and cryptos, with fixed spreads available. The platform is really straightforward to use and provides traders with everything they need. One of the key components of the platform is the mobile app.
FxPro cTrader
You can use the FxPro cTrader platform by either downloading the software or logging in via a web browser. It really is a fantastic and professional set-up, where you can use a plethora of technical analysis indicators and open and close positions with a single click. The platform also has a mobile app that you can use via iOS or Android.
Advantages of Demo Account
Trading is a learning process and can take time to master, and opening up a demo account with FxPro is a great way to kickstart that process. By using a demo account, you'll be able to:
Test new trading strategies
Trade with unfamiliar currencies
Get used to the platform
Learn risk-free
There is no risk to your own funds and it will give you a chance to learn and understand how the platform functions and how FxPro as a broker compares against their competitors.
It also gives you an opportunity to try out a variety of trading strategies. A key component of trading is testing out trading plans, and the demo account allows you to do exactly that. So go ahead and try out different trading strategies and make sure that you feel comfortable first before risking any of your own money.
One of the exciting aspects of these demo accounts is that you are by no means limited to opening just one – so you can try out as many of the platform types listed above as you wish and fully get to grips with the mechanisms of each one before you get serious
Another advantage of the platform is that unlike a lot of other demo accounts, the FxPro demo doesn't expire after a certain time period. However, you will need to be aware that if you are inactive for 30-days it will be disabled.
While there is no way of restoring a disabled demo account, you can open a new demo account as FxPro allows users to open multiple
---
The Bottom Line
The FxPro demo account is an intuitive, easy-to-use trading platform. Not only does it provide beginners with a space to practice trading, it also offers a suite of analysis capabilities for more experienced traders. As an added bonus, it is also compatible with a host of popular third party software such as MT4, MT5 and cTrader.
Unlike other demo accounts, the FxPro demo account doesn't expire meaning that you can practice trading until you feel ready to make the jump to trading with real money. If you're interested to learn more about FxPro, check out our full review.
PEOPLE WHO READ THIS ALSO VIEWED: