Finding and practising ways to protect your account is fundamental to being a successful trader. The good news for beginners is that risk management can be easily researched and studied.
What is more important is understanding how to bring that into your trading. The best approach for novices to take is to gain an understanding of how the pros approach the subject. Those who make profits year after year are, after all, the ones to learn from.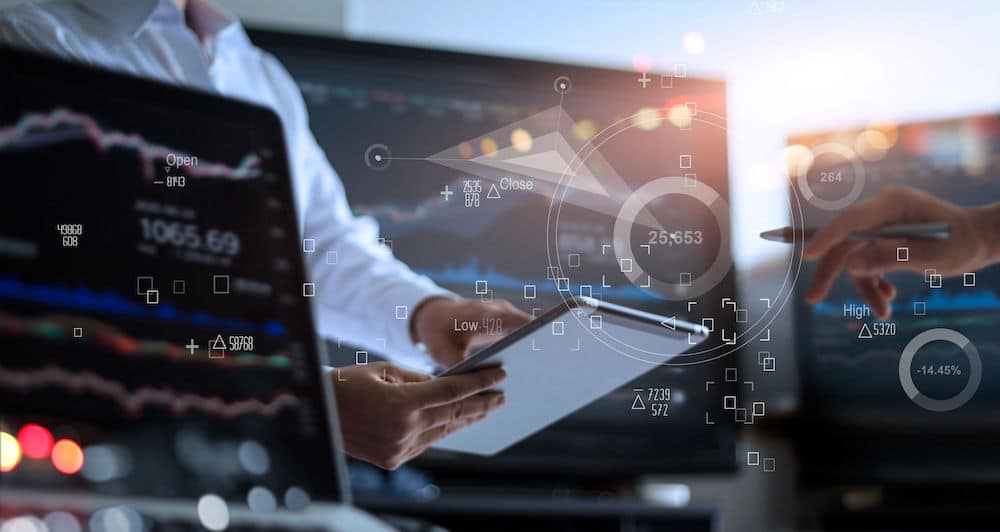 This article will break risk down into its different parts. Then use insight from experienced industry professionals to give you an understanding of what effective risk management really involves.
Breaking risk down into manageable pieces is the first part of the process and highlights what professional traders do. This article will cover the following points:
What is risk management?
How do professional investors manage risk?
Market risk
Operational risk
Third-party risk
Key person risk
How do I use risk management to be a better trader?
What is risk management?
The term 'risk management' is useful enough, but the first step towards adopting the right mentality is to use the terms the professionals do. Controlling risk is about detail, and at the highest level, it is broken down into Risk Measurement and Risk Mitigation.
Risk Measurement – The IT phrase 'garbage in, garbage out' perfectly explains that your starting point needs to be reliable and accurate data. Whether you're researching a broker's regulatory licenses or studying a trading strategy, check your sources.
Risk Mitigation – Using the term risk mitigation will help you adopt the approach of constantly trying to make something less severe. 'Management' is just too friendly. Risk is a trader's enemy and needs to be addressed and reduced in every way possible, all of the time. Mitigated, not 'managed'.
How do professional investors manage risk?
While big investment firms and hedge funds have a 'Risk Manager' or, more accurately, a Chief Risk Officer, the day-to-day management of risk will be broken down among different staff.
Chief Risk Officer — CRO
The person managing market risk at a hedge fund is highly likely to be a 'rocket scientist'. Being able to effectively oversee a range of strategies ranging from Convertible Bond Arbitrage to high-gamma options trading requires a specialist skill set.
The good news for beginners is that more straightforward strategies can still be profitable. It's important to make sure you understand the processes and risks involved. For example, a CFD 'pairs trading' strategy is relatively straightforward and low risk and researching that is a good place to learn the basics.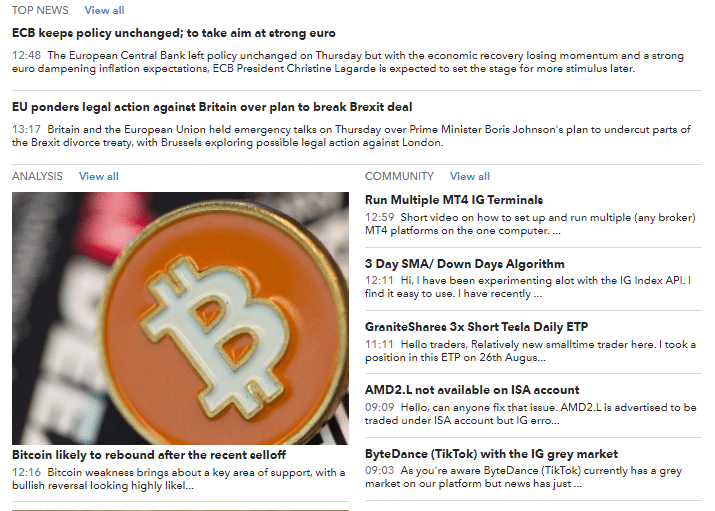 Source: IG
Online brokers such as IG, eToro and Pepperstone offer technical trading tools similar to the ones the institutional investors use. These can be a great help to beginners and include:
Stop losses— automated instructions to cut loss-making positions
Take profit orders— automated instructions to bank profits
Portfolio reports— data on your trading positions
News reports— live updates on market events
Single-stock risk— being over-exposed to one particular asset or instrument

Source: IG
Information is power, but the real art is learning how and when to apply it. Different strategies require different position management rules, but even beginners can get to grips with what they are. The more important skill is developing the discipline to apply them.
One well used phrase is 'run your winners and cut your losses' and another universally applicable one is 'don't double down'.
Chief Operating Officer — COO
The COO will be responsible for management of operational risk. He or she may have sleepless nights wondering what happens if their office burns down or systems crash. Individual traders also need to establish how they would manage live trading positions if they suffered a similar fate.
With money at stake, it's important to be prepared and have at least one 'plan B' in place so you can manage your portfolio at all times.
Due diligence of third-party providers will largely sit with the COO.
During a market melt-down, the CRO will be monitoring the prices on positions and enforcing position cuts where need be. The COO will be establishing if the brokers and banks they hold their accounts with will remain solvent. Individual investors need to be ready to ask those same questions.
Some of the work to check if the funds you place with a broker are safe can be done in advance. This will require checking their broker is regulated by a tier-1 regulator and that it provides protection such as the FSCS scheme.
Tier-1 regulators include:
The Financial Conduct Authority (FCA) in the UK
US Commodity Futures Trading Commission CFTC in the USA
The Cyprus Securities and Exchange Commission, better known as CySEC
Australian Securities and Investments Commission (ASIC)
Chief Executive Officer — CEO
Key-person risk relates to the likelihood that an individual might be not fit to trade or intentionally trade outside of a strategy's guidelines. Institutional investment houses will share the monitoring of this risk among a team of staff, but as a 'human resources' style issue, the buck stops with the CEO.
The same risks that apply to professional investors apply to individuals and include:
Trading outside of agreed or appropriate time periods
Trading without authorisation
Doubling down on losses by scaling up on losing trades
Breaking previously agreed stop-loss terms
Trading when not in a position to do so properly — location, health, intoxication
Over-trading — putting on more trades than the strategy stipulates
The common view of City and Wall Street trading desks being excessively macho environments is increasingly inaccurate. The overriding principle is one of self-interest and that is measured by the amount of profit made.
'No pain, no gain' is not the order of the day. Traders may 'sit on their hands' to avoid making mistakes even if they have a common cold.
As a beginner, one challenge you face is that you alone can 'pull the plug' on your own inappropriate trading. The flip side is that you will soon learn when that is happening and hopefully get into the habit of 'just leaving the room'.
How do I use risk management to be a better trader?
Developing a trading psychology
If your aim is to make a profit, it is always useful to appreciate how closely risk is associated with reward. Or as the market adage refers to it 'greed and fear'.
Feeling out of control can distort your trading psychology and lead to poor decision making.
What are the benefits of trading using a demo account?
One way to take the emotion out of trading is to practise trading and test new strategies in demo accounts. As a beginner, it's important to appreciate that even the best and most experienced traders use these.
Traders operating algorithm-based trading systems run new models for extended periods of time. Only when they are successful will these be implemented. They will also be checked to see that the profit was made for the right reason. Just being lucky isn't enough.
Cut your losses
Whatever trading strategy you adopt, be realistic about how much time you can give to it. Also, try to remove the emotion out of trading. When trading live funds, the profit and loss on your account will benefit from trading in amounts you can afford to lose.
Not all trades make money, so incorporate a win-loss ratio into your reporting. If your strategy is pitched 51–49 in terms of win-loss, it will make you money.
Use risk management to help your trading
Trading is a fast-moving environment, but even the highest-profile traders still have to gain approval from the CRO prior to implementing a new strategy. What's more, they are likely to embrace the double-checking of their ideas.
The CRO will ultimately have a large say in whether a trader is hired or fired. Of course, you can't fire yourself, but successful independent trading involves being able to realistically appraise your own performance.
What is fat-finger error?
This refers to the unavoidable risk of your actual trading instruction not being what you intended. The more experienced a trader is, the more likely they are to check their 'open positions' report after booking a trade. It happens to everyone and is best rectified immediately.
Don't overtrade
Over-trading is one of the most common downfalls for beginners, so ask yourself 'Would I put that trade on if a CRO was stood behind me?'
Brokers offer reports on all of your trading activity and spending some time reviewing your decisions might not be a glamorous task but can help your trading bottom line.
The bottom line
Risk management should be an essential part of your trading strategy. Whether you are a beginner or advanced trader, the principles are the same.
If you're trading your own account, you won't have a team of staff monitoring you, but your profits are likely to improve.
The different risks to your account come in different forms. Some can be managed quite easily by putting some effort into a one-off piece of due-diligence. Some relate to trading psychology and require continued self-management — which, ironically, can be a tougher challenge.
Do remember that your knowledge of the market can always be improved. Continued research and learning ultimately pays off.
People who read this also viewed: