81 % of retail investor accounts lose money when trading CFDs with this provider. You should consider whether you can afford to take the high risk of losing your money.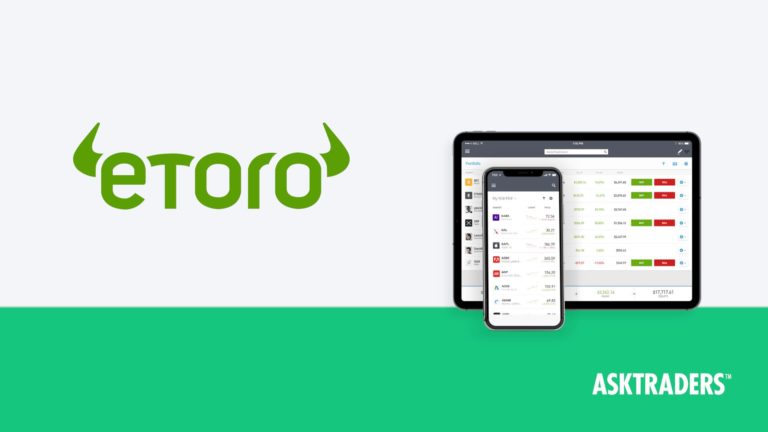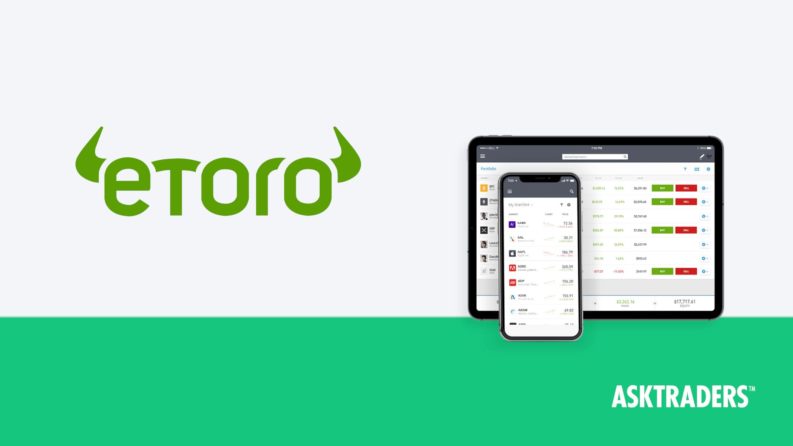 ** Content does not apply to US users**
Founded in Tel Aviv in 2007, eToro is the world's leading social trading and investing platform. Since introducing the world's first-ever social trading platform back in 2010, eToro has been at the forefront of the fintech revolution. eToro's most recent innovation comes in the form of CopyPortfolios — an AI-powered investing product driven by machine learning.
Authorised and regulated by several financial authorities, including the top-tier Financial Conduct Authority (FCA) in the UK, eToro provides a safe and secure place to trade for its global community of more than 12 million registered users.
But is eToro the right broker for you? In this eToro broker review, we'll be taking a look at everything you need to know about this broker, including account types, regulation, trading platforms and more.
#

Forex
| | | | |
| --- | --- | --- | --- |
| Min Deposit | App Support | Max Leverage | Trading Fees |
| $200 | Good | 1:30 | Mid |
While eToro's bread and butter may be social trading, there is still an extensive Forex offering for traders. eToro offers its users access to a wide variety of currency pairs, including majors, minors, and exotics. In total, there are 47 currency pairs to choose from.

Previously, it was typically more expensive to trade Forex and currency pairs on eToro than most of its competitors; high spreads, withdrawal fees and only one supported base currency (USD) deterred many traders from using eToro to trade Forex.
However, in August 2020, eToro overhauled its Currencies category. This overhaul involved a three-step process including:
Spread reduction
Variable spreads
Adding the Pipette
So, what does Forex trading on eToro look like today?
Spread Reduction
eToro has significantly reduced the spreads on the Top 10 most-traded currency pairs to as low a 1 pip. We've provided a table below of old and new currency spreads:
| | | |
| --- | --- | --- |
| Currency Pair | Old | New |
| EUR/USD | 3 | 1 |
| USD/JPY | 2 | 1 |
| GBP/USD | 4 | 2 |
| USD/CHF | 3 | 1.5 |
| NZD/USD | 5 | 2.5 |
| USD/CAD | 3 | 1.5 |
| EUR/GBP | 4 | 1.5 |
| EUR/JPY | 4 | 2 |
| GBP/JPY | 6 | 3 |
| AUD/JPY | 5 | 2 |
Variable Spreads
Previously, eToro had a rigid approach when it came to spread structure. The old fixed spread system meant that predetermined spreads set by eToro remained the same regardless of changing market conditions. The new variable spread that eToro has introduced is now in line with its competitors and allows traders to take advantage of market volatility.
Adding The Pipette
eToro has changed the smallest decimal point on some currency pairs. The smallest decimal point is no longer the Pip (fourth decimal point) and now extends to an additional decimal point (or "Pipette") to give a more accurate reflection of market prices.
While these positive changes are a step in the right direction and demonstrate eToro's willingness to listen to its users, FX traders may want to look elsewhere for better spreads and overall trading conditions across a wider range of currency pairs.
#1

CFD
| | | | |
| --- | --- | --- | --- |
| Min Deposit | App Support | Max Leverage | Trading Fees |
| $200 | Good | 1:20 | Mid |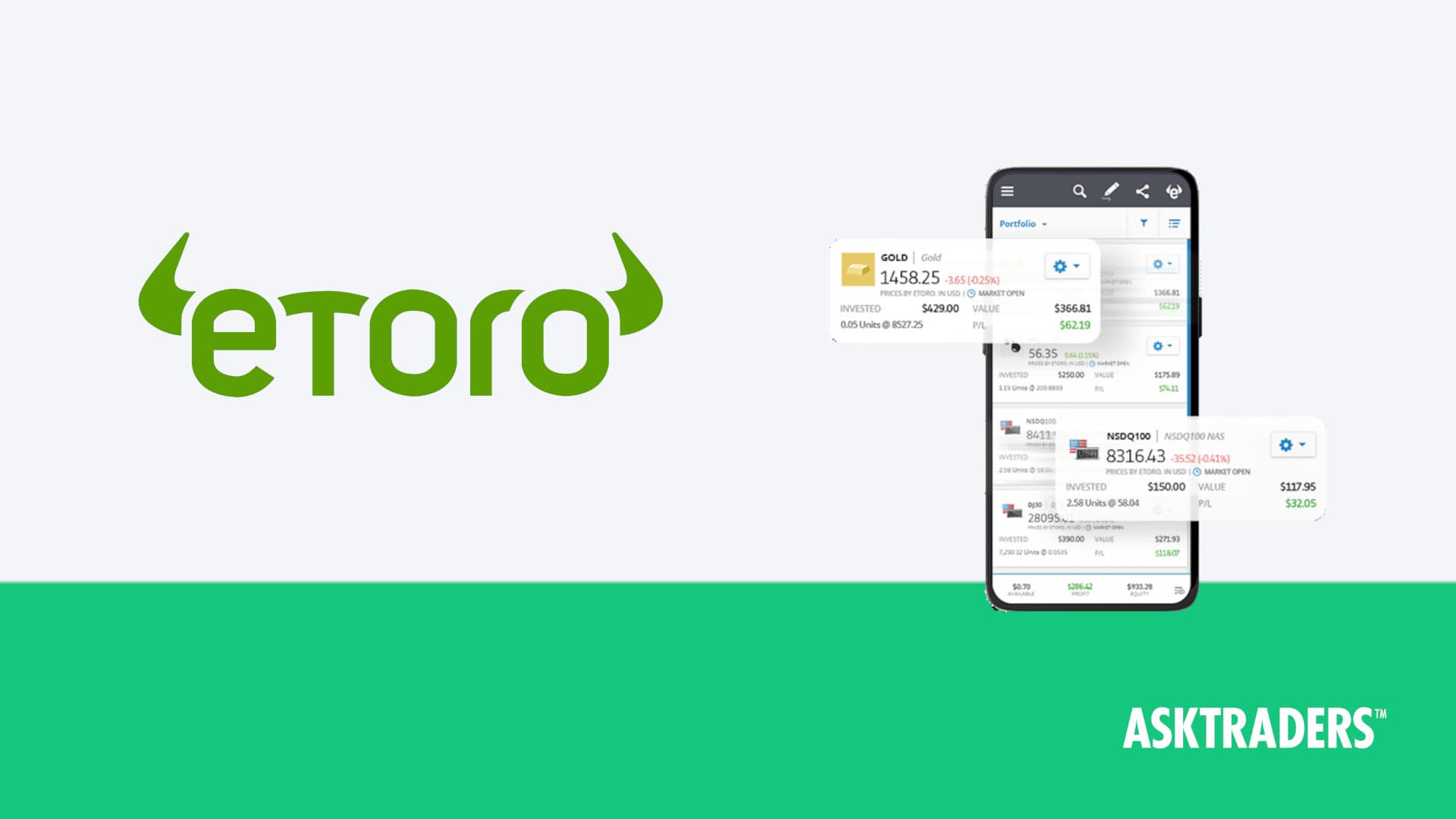 eToro offers users a wide variety of CFDs to choose from that include Indices, Currencies, Commodities, Stocks and ETFs.
| | |
| --- | --- |
| CFD Type | No. Available |
| Indices | 13 |
| Commodities | 19 |
| Stocks | 2,410 |
| ETFs | 151 |
In addition to advanced risk management features such as real-time alerts, live interactive newsfeeds and customisable stop losses, eToro users can apply up to 1:30 leverage on Contracts For Difference. This is very much in line with what is available with other brokers as under ESMA (The European Securities and Markets Authority) regulations, leverage rates can only be offered between a margin of 1:2 and 1:30.
Spreads are generally competitive, although they will vary depending on the instrument you want to trade, and eToro doesn't charge any management fees – even when you copy other traders and invest in portfolios. You can also practice trading CFDs without the risk on the eToro demo account with $100,000 of virtual cash.
The ability to trade risk-free is a great way for new eToro users to get to grips with CFD trading and explore the eToro platform before they start using their own cash. With no expiry date, you're free to use the demo account for as long as you like and practice your trading strategies.
Indices CFDs
In total, there are 13 indices to choose from, which, while this may not be the most available among brokers, is more than enough for the majority of traders looking to diversify their portfolios. Spreads start from 100 pips, include the ability to go long or short, and you can trade CFDs on Indices from around the world including the U.K., Germany, China and the United States. Leverage of 1:10 (x10) is available on non-major equity Indices and 1:20 (x20) and major Indicies. Below is an example of some indices that are available: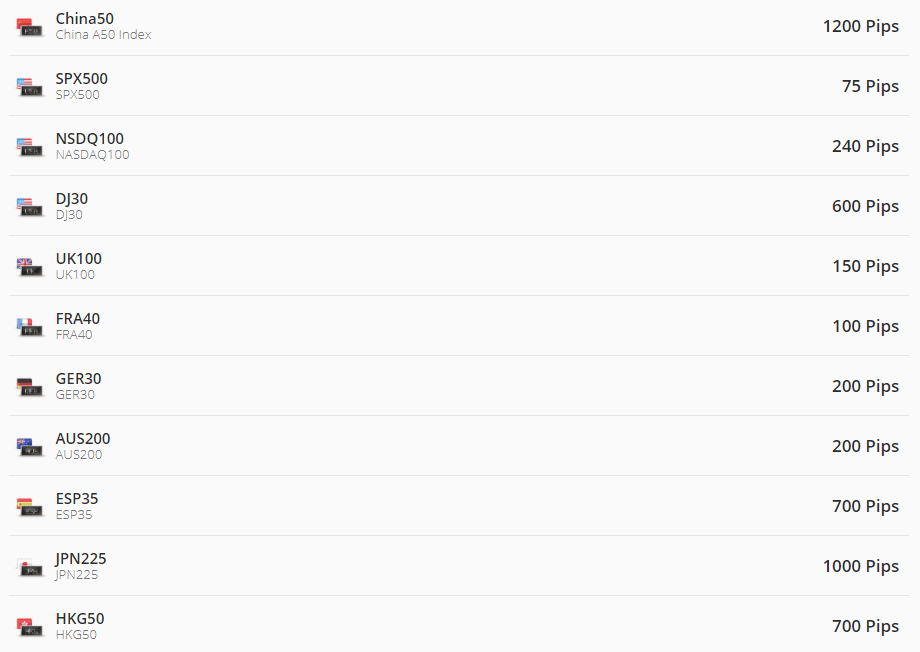 Commodity CFDs
With around 19 commodity CFDs to choose from, eToro provides its users with access to the most popular commodities including gold, silver, platinum, natural gas, oil and more. There is a healthy mix of hard and soft commodities spread across all of the main categories,  while spreads start from just 2 pips on Copper. With the exception of gold, leverage up tp 1:10 is available for all commodities while eToro also offers fractional ownership in Commodity CFDs. Below is an example of some of the commodities on offer: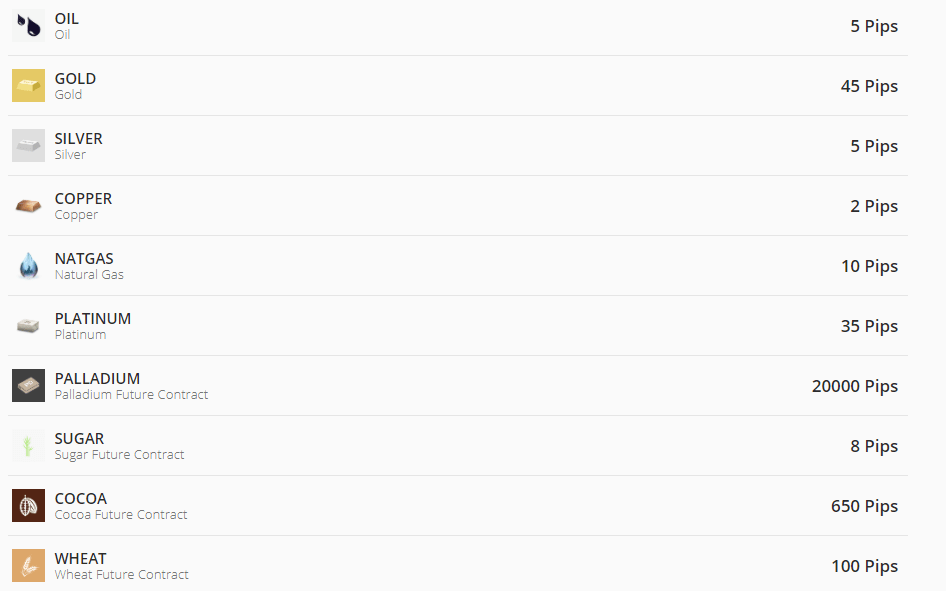 #2

Stocks
| | | | |
| --- | --- | --- | --- |
| Min Deposit | App Support | Max Leverage | Trading Fees |
| $200 | Good | 1:5 | Low |
eToro offers its users over 2,000 stock CFDs to choose from. Users can choose from a wide range of stocks covering everything from Basic Materials to Utilities, or filter by over 20 exchanges such as the London and New York stock exchanges.
If you can't find a stock you're looking for on eToro, the chances are that it doesn't it exist. With such a wide variety of stock CFDs to choose from, there is almost certainly something to suit every trader. This wide selection of stock CFDs is complimented by low commission rates from 0.09%, negative balance protection and the ability to trade with leverage of up to 5:1 (20%) for retail clients.
#3

Social Trading
| | | | |
| --- | --- | --- | --- |
| Min Deposit | App Support | Max Leverage | Trading Fees |
| $200 | Good | 1:30 | High |
As you'd expect from the world's leading social trading platform, eToro also offers its users the ability to connect, share trading strategies and discuss CFD trading with millions of other traders. The unique CopyTrading feature allows you to copy the most successful traders' actions in real-time — perfect for beginners who are learning to trade CFDs.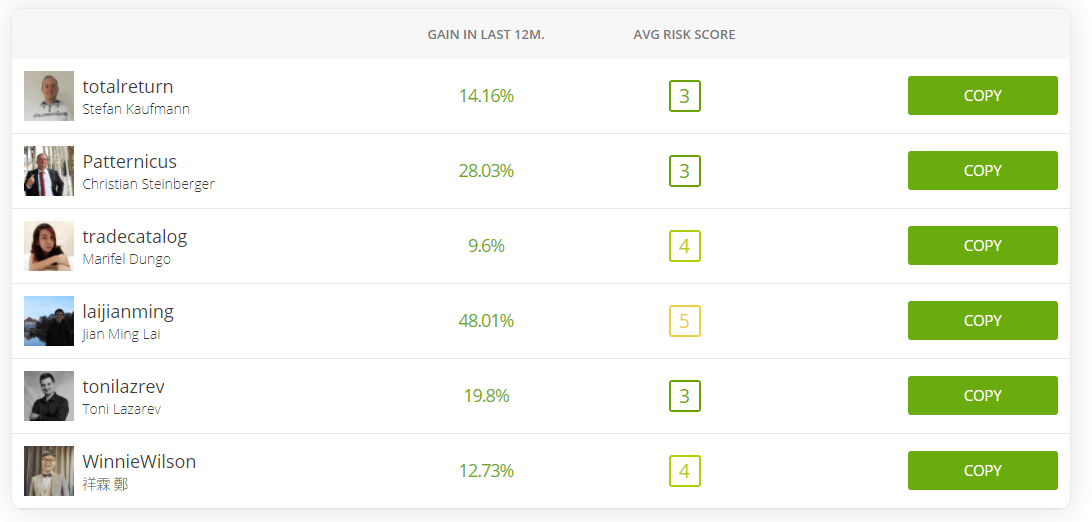 Your past performance is not an indication of future results.
The social trading feature is where the firm stands out as it was the very first broker to offer social trading. This comes via its CopyTrader system, which lets you copy the trades made by its top-performing traders.
To use this aspect, simply open an account as you normally would. Once logged in, you can see the top investors and choose which one to copy and how much of your funds to allocate to their trades. For additional control, you can be checking the leaderboards for the  top-performing traders, stop following one and choose a different one, or take over your own trading.
There are two key aspects of social trading on the platform. CopyTrader lets you copy the actions of other traders in real-time, while those who want to be copied can join the Popular Investor program. There are also CopyPortfolios, which are investment strategies already made with thematic investments that you can easily join.
#4

Crypto
| | | | |
| --- | --- | --- | --- |
| Min Deposit | App Support | Max Leverage | Trading Fees |
| $200 | Many | 1:1 | Low |
While eToro is known for its social trading platform, cryptocurrencies are where it really stands out in our opinion. However, Crypto CFDs are not offered under FCA.
Along with popular cryptocurrencies such as Bitcoin, Dash, Ethereum and Ripple, eToro users can also trade cryptocurrency on lesser-known coins such as IOTA, Cardano, Stellar, EOS, NEO, Tron and more. It's worth noting here that most cryptocurrencies can be traded in pairs against major fiat currencies such as the US Dollar (USD), Swiss Franc (CHF), British Pound (GBP) and the Euro (EUR), as well as against each other, for example ETH/XLM (Ethereum and Stellar).
This unique feature is something that not many brokers are currently offering, so if you're an aspiring cryptotrader than eToro could well be the broker for you. Like other trading platforms, eToro charges a spread between the bid and ask price of a cryptocurrency.
What did our traders think after reviewing the key criteria?
Fees
A major positive attribute of eToro is that they are highly transparent about their fees. It is important to note that they charge a withdrawal fee of $5 with the minimum withdrawal being $30.
To pull ahead of the competition, the firm does not charge any fees for Long (BUY), stock, as these are not completed as CFDs. However, there are fees for short (SELL) orders, as well as overnight and weekend fees on CFDs.
At any point, you can check CFD, FX and other fees for yourself on our site or via the Market Hours and Fees page of their website. This page displays the current prices, the daily spread break, and the market hours for each asset, divided by class. As an example, at the time of writing, EURGBP has a daily break spread of 4 pips.
Account Types
We also delved into the account types offered by the firm, which are divided into two main categories.
Retail clients can use Copy Trading or trade manually. There are restrictions on leverage based on FCA regulations and UK clients also benefit from negative balance protection, margin closeout restrictions, and the Investor Compensation Fund. Retail clients must follow the EMSA restrictions that came into effect on 1 August 2018. These include maximum leverage of 30:1 for Forex majors; 20:1 for non-major currency pairs, major indices, and gold; 10:1 for other commodities; and 5:1 for stock CFDs.
Professional Clients waive some of these protections, including negative balance protection, the Financial Ombudsman Service, and the Investor Compensation Fund. In return, a professional trader can access high leverage levels of up to 1:400 for certain instruments. However, to qualify as a professional trader, you must meet strict criteria and complete a special application process.
Clients who want additional services can join the eToro Club. The Silver tier gets a dedicated account manager, while Gold level members get access to market analysis, credit lines, and live webinars. Platinum clients get private trading signals, a debit card, and no withdrawal fees. Platinum+ level adds exclusive access and personal analysts. Finally, Diamond members are exempt from exchange fees and receive exclusive event invitations.A demo account is also available
Platforms
The trading platform is robust and full of features, but those who are looking to trade currency pairs via MetaTrader 4 or another popular platform will be disappointed. The firm only offers its proprietary platform, which was designed to work seamlessly with all of its features, including social trading. The lack of a third-party platform is likely due to the need for social trading support, which is still uncommon.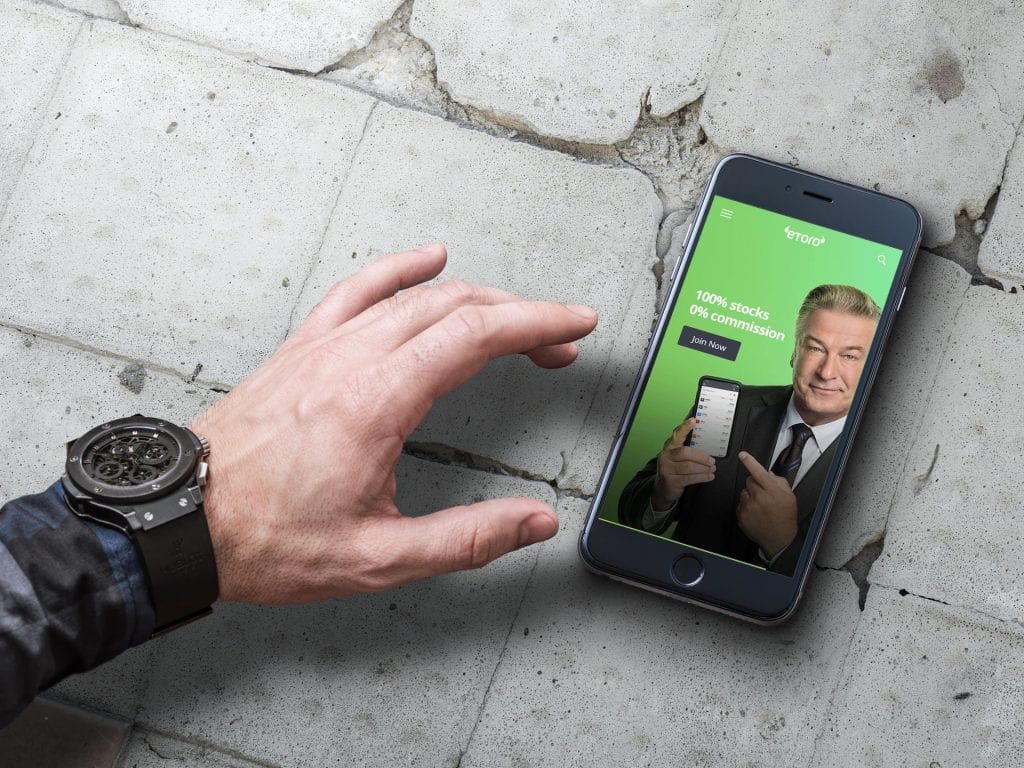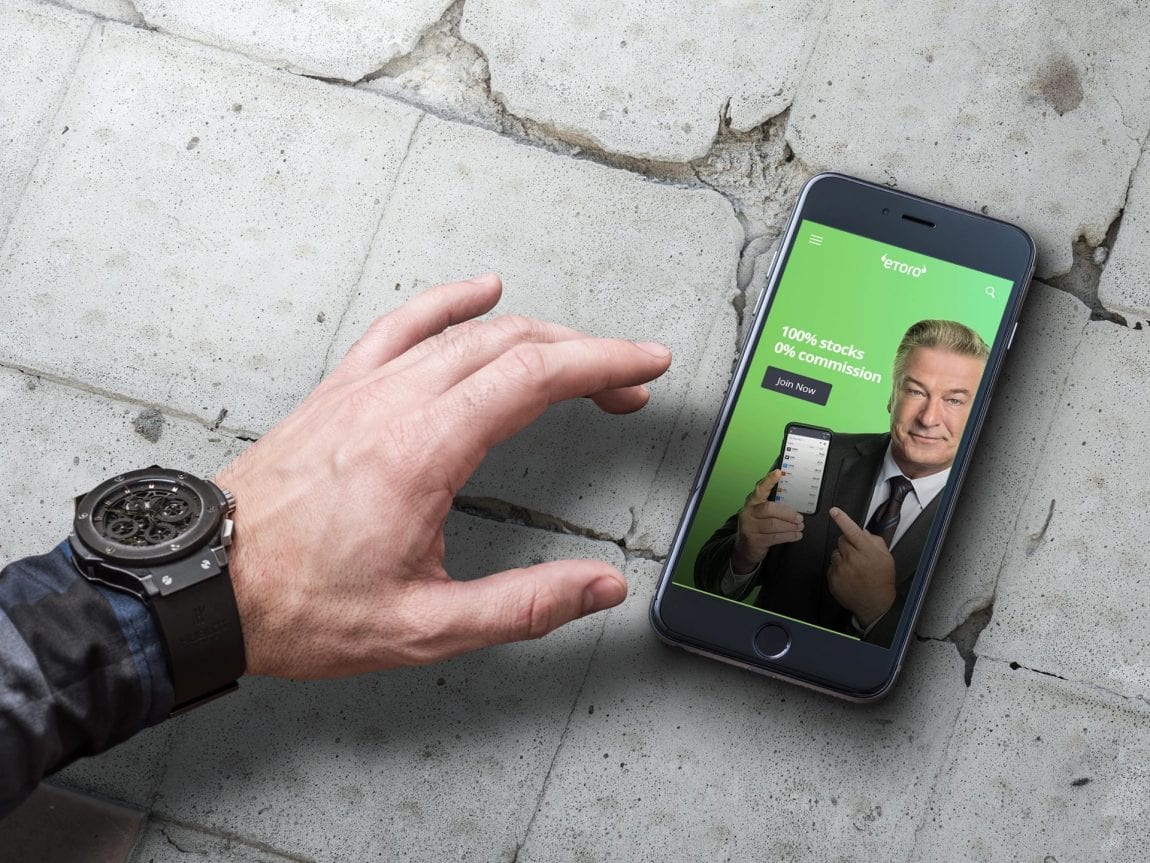 Even with the limited selection of platforms, there are solutions for all devices in the form of a WebTrader and a mobile application. Both offer access to more than 2,000 assets, transparent and low fees, social trading support, features for traders at all skill levels, and are intuitive to use. The setup of the platforms is similar to the popular ones such as MT4, including the expected charts and graphs.
Overall, the platform should be simple and intuitive enough for beginners while offering advanced traders the features they would expect to find. The only caveat is that those who need extensive analytics tools may wish for more as they trade.
Usability
The company offers a highly usable website with a professional layout and intuitive navigation, which is a major advantage. Between the main navigation bar with its drop-down menus at the top and the bottom navigation bar, it is simple to navigate the website. The search bar also helps.
Potential users who want to try out the firm before signing up will also appreciate the ability to access the WebTrader before doing so. This allows potential clients to make an informed decision even before signing up for the demo account.
Customer Support
We were pleasantly surprised by the results of our analysis of the support offered to cryptocurrency, FX, or CFD traders. The broker has a detailed Help Centre, which serves as an FAQ section. There is a convenient search option, as well as topics divided into 10 categories.
Additionally, they have a Customer Service page that allows you to contact its team. This page directs you based on whether you are a visitor or an existing user. From there, you can open a new ticket. It is also possible to contact them via social media including on LinkedIn, Facebook, Twitter, Instagram, and YouTube. Additionally, they have an office on Canary Wharf in London with a local UK phone number.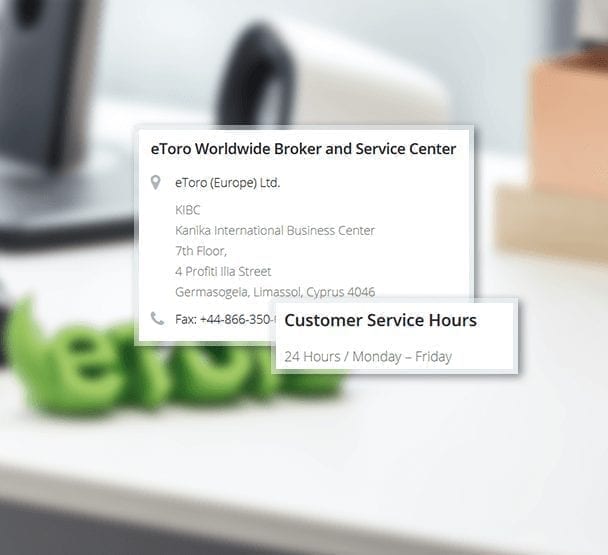 Payment Methods
Making a deposit or withdrawal is incredibly straightforward with eToro, which offers users plenty of payment methods to choose from. These include:
Credit Card/Debit Card (Mastercard and Visa)
Bank Transfer
PayPal
Rapid Transfer
e-Wallets (Neteller and Skrill)
Withdrawal times will vary depending on the payment method you opt for, but generally speaking you can expect the following:
| | |
| --- | --- |
| Payment provider | Timeframe |
| Credit/Debit card | 3-8 working days |
| PayPal | 1-2 business days |
| China Union Pay | 1-2 working days |
| Neteller | 1-2 working days |
| Skrill Limited UK | 1-2 working days |
| WebMoney | 1-2 working days |
| Bank Transfer/Wire Transfer | 3-8 working days |
It's worth noting that eToro charges a flat fee of $5 on all withdrawals with the minimum withdrawal amount set at $30. Since eToro only allows trading in US Dollars, any deposit you make will automatically be converted into USD. This will bring with it an unwanted currency conversion fee that can't be avoided unless you make a deposit in USD. Conversion fees start from 50 pips and will be subtracted from your final account balance:

Best Offers
The educational materials offered by the company are more than enough as there is a huge library of information available. However, the content covers the bare minimum and traders will have to find more educational materials elsewhere. There are daily market updates, a detailed guide to fintech and investments, and an introduction to social trading. Beginners can also find some basic information in the FAQ section.
Regulation & Deposit Protection
We were impressed by the broker's regulation and deposit protection since the UK entity is authorised and regulated by the Financial Conduct Authority. As such, retail clients are entitled to compensation of up to £85,000 via the Financial Services Compensation Scheme.
The Cyprus Securities and Exchange Commission (CySEC) regulates and authorises the European subsidiary, while the Australian Securities and Investments Commission (ASIC) does the same for the Australian division.
Awards
Since beginning operations in 2007, many organisations have conducted their own reviews and honoured it with multiple awards. Oddly enough, eToro does not readily list these honours on its website. In 2010, it earned a World Finance Award for "Most Innovative Trading Platform." In 2016, it was one of CNBC's "10 Fintech Startups Worth Watching." FINOVATE honoured it with "Best of Show" in 2015 and 2017. In 2019, ADVFN honoured it with "Best Social Trading Platform" and "Best Platform for Trading Cryptocurrencies."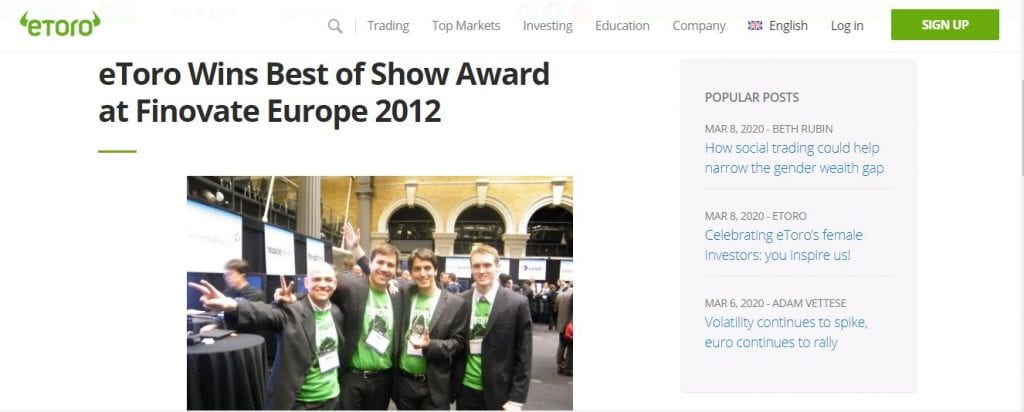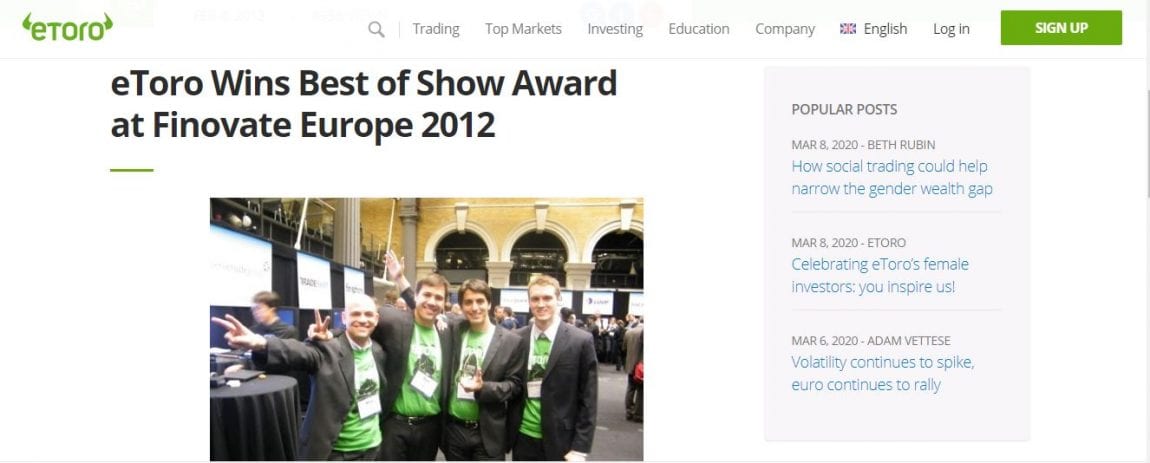 eToro USA LLC does not offer CFDs and makes no representation and assumes no liability as to the accuracy or completeness of the content of this publication, which has been prepared by our partner utilizing publicly available non-entity specific information about eToro.
eToro is a multi-asset platform which offers both investing in stocks and cryptoassets, as well as trading CFDs.
Please note that CFDs are complex instruments and come with a high risk of losing money rapidly due to leverage. 81% of retail investor accounts lose money when trading CFDs with this provider. You should consider whether you understand how CFDs work, and whether you can afford to take the high risk of losing your money.
Past performance is not an indication of future results. Trading history presented is less than 5 complete years and may not suffice as basis for investment decision.
Copy trading is a portfolio management service, provided by eToro (Europe) Ltd., which is authorised and regulated by the Cyprus Securities and Exchange Commission.
Cryptoasset investing is highly volatile and unregulated in some EU countries. No consumer protection. Tax on profits may apply.
eToro USA LLC does not offer CFDs and makes no representation and assumes no liability as to the accuracy or completeness of the content of this publication, which has been prepared by our partner utilizing publicly available non-entity specific information about eToro.