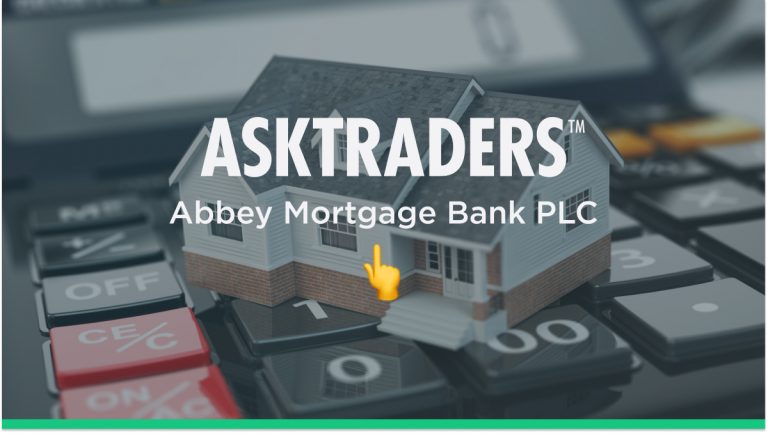 Abbey Mortgage Bank PLC has an extensive portfolio of services with an emphasis on mortgage services. Abbey Mortgage Bank PLC additionally offers banking services both to individuals and corporate businesses.
Abbey Mortgage Bank PLC's full portfolio of services include the following:
Traditional savings, current, and other retail banking services.
Deposits and funds management
Personal loans
Real Estate and mortgage services
Account services for children and schools
Financing and syndicated project development
Collaborative business ventures that provide convenience to different shareholders
Abbey Mortgage Bank PLC's equity stocks are for sale online on the Nigerian Stock Exchange (NGX) under the stock symbol ABBEYBDS. Today, there are more than 140 core employees who are employed by Abbey Mortgage Bank PLC with 87 casual employees across nine different branches.
There is a professional membership and affiliation that consists of the Mortgage Banking Association of Nigeria, the African Union of Housing Finance, and the International Union for Housing Finance, with Abbey Mortgage Bank PLC forming a part of this.
Abbey Mortgage Bank PLC is based in Victoria Islands in Lagos, Nigeria where it operates in the field of Finances. Abbey Mortgage Bank PLC's executive leadership includes Mazi Emmanuel Kanu who is the Chairman of the Board and Madu Hamman who is the Acting Managing Director and Chief Executive Officer (CEO) for the company.
Abbey Mortgage Bank PLC Performance
The current share price for Abbey Mortgage Bank PLC stocks is 0.95 NGN [2021/09/19] and the company has a total market capitalization of 6.14 billion NGN. The P/E ratio for Abbey Mortgage Bank PLC is currently not available and the earnings per share (EPS) or dividend per share is 0.00 NGN, with a total of 6.46 billion shares outstanding.
There is truly little information regarding Abbey Mortgage Bank PLC's dividend yield at present. This makes it challenging for potential investors to determine and calculate their dividends for the quarter/financial year.
During an analysis on the financial performance for Abbey Mortgage Bank PLC for the period that ended in December 2020, there were gross earnings reported of 1,520.31 million NGN, with a loss before tax of 4,297.87 million NGN and loss after tax of 4,301.62 million NGN.
During the period that ended in June, Abbey Mortgage Bank PLC achieved a total interest income of 823.59 million NGN, net income of 242.46 million NGN before tax deductions, and total interest expense amounting to 343.56 million NGN.
Abbey Mortgage Bank PLC's net income after tax deductions was 193.97 million NGN, which indicated a significant increase of 218.4%. Abbey Mortgage Bank PLC's diluted normalized EPS was 0.03 NGN and with solid financial performance during the period, showing increases in profits and income, investors who want to buy or sell ABBEYBDS stocks can expect solid dividends.
As per analysis on the live chart of ABBEYBDS stocks, analysts can forecast that Abbey Mortgage Bank PLC is set to improve its performance as it provides essential banking services and products to consumers in Nigeria.
Highlights of Abbey Mortgage Bank PLC in 2021
Abbey Mortgage Bank PLC started 2021 with a share price of 1.05 NGN, but it has since lost 9.52% off this price valuation, which has ranked it 116th on NGX in terms of its year-to-date performance.
However, despite this, Abbey Mortgage Bank PLC is still the 115th most-traded stock on NGX. In the past three months, ABBEYBDS achieved trading volumes of 239,174 shares, closed in 31 deals to the value of 224,318 NGN during the period, with an average of 3,796 shares traded during every session.
An analysis of this data showed that ABBEYBDS experienced an all-time trading volume high of 171,099, making it an attractive investment to many Nigerian investors. In 2020, NGX approved for Abbey Mortgage Bank PLC to raise 3.03 billion NGN in equity funds from its current shareholders.
3.69 billion ordinary ABBEYBDS stocks were offered at 50 kobos each, costing 82 kobos per share. In 2021, Abbey Mortgage Bank PLC achieved a historic milestone in signing the Ceremony Rights issue of 3,6 billion NGN as part of its recapitalization.
By doing this, Abbey Mortgage Bank PLC aims to strengthen its current market position and to benefit from existing and prospective opportunities in the financial sector, with economic activities slowly returning to normal.
How to buy Abbey Mortgage Bank PLC stocks Step-by-step
The stock market is one of the most attractive financial markets that sees millions of retail investors and traders' participation daily. To buy, sell or trade ABBEYBDS stocks, traders and investors can follow these simple steps:
Find the share that you want to purchase, in this case, "ABBEYBDS".
Select a forex broker that offers access to the Nigerian Stock Exchange(NGX).
Review the broker's tradingconditions, fees, deposit and withdrawal methods, trading platform, customer support, regulation, and other components to ensure that they are aligned with your trading
Open a livetrading account with the broker by completing the online application form and providing the necessary documentation to verify the trading
Make your first share purchasethrough the broker.
Build and diversify your portfolio when you buy more shares.