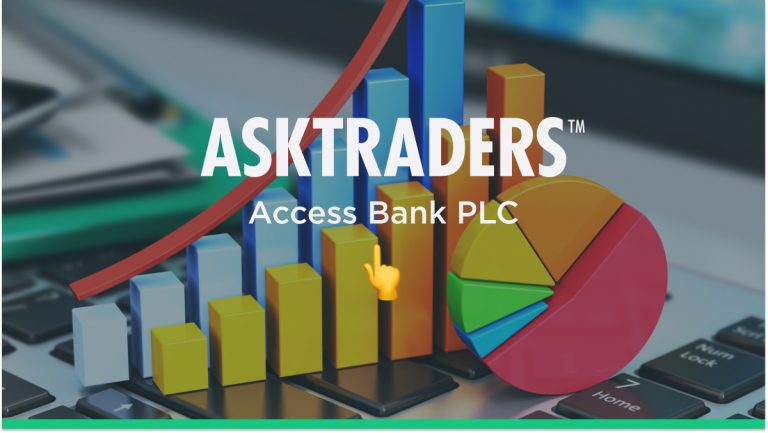 Today, Access Bank PLC has a customer base that consists of more than 30 million customers in addition to more than 900,000 shareholders. Access Bank PLC has a proven bank growth trajectory that spans over the past decade, with Access Bank PLC serving a wide range of market through its main business segments, namely:
Corporate and Investment Banking – which serves multinationals and large domestic corporates.
Commercial Banking – which serves non-institutional clients, offering financial services to the public sector, commercial institutions, and oriental corporates.
Retail Banking – which offers financial products and services to individuals.
Business Banking – offers solutions to small- and medium-sized businesses.
Access Bank PLC's equity stocks are for sale online on the Nigerian Stock Exchange (NGX) under the stock symbol ACCESS. Today, there are more than 6,781 employees that form the staff complement of  Access Bank PLC.
Access Bank PLC is headquartered in the Victoria Islands, Lagos, Nigeria, and its CEO is Herbert Onyewumbu Wigwe, with its board of directors consisting of 17 members.
Access Bank PLC Performance
The current share price for Access Bank PLC stocks is 9.00 NGN [2021/09/19] and the company has a total market capitalization of 320billion NGN. The P/E ratio for Access Bank PLC is 3.20 NGN and the earnings per share (EPS) is 2.81 NGN, with a total of 35.5 billion shares outstanding.
During an analysis on the financial data for the 2021 year-to-date, during the second quarter that ended in June, Access Bank PLC reported gross earnings of 450.62 billion NGN and profits of 97.50 NGN before taxes were deducted and a total equity of 775.44 billion NGN.
According to an analysis on the live chart of ACCESS, Access Bank PLC achieved an increase of +38.8% in its year-to-date performance, making it a very lucrative investment.
ACCESS stock market performance shows increased improvements which are spread across the past four weeks at +2.2%, three months at +10.1%, six months at +19.2%, one year at +38.8%, and year-to-date of 10.1%, with the analyst forecast lucrative for the next quarter, which is good news for investors who want to buy or sell shares in anticipation for favourable returns and dividends.
Highlights of Access Bank PLC in 2021
Access Bank PLC started the year with a share price of 8.45 NGN, showing a gain of 6.51% on this price valuation [2021/09/19], ranking it 53rd on NGX where year-to-date performance is concerned. Access Bank PLC is the third most-traded stock on NGX, making it an attractive investment choice for many prospective investors.
ACCESS stocks have experienced a trading volume of 815 million shares in the past three months. These shares were sold in 12,111 deals with a value of 7.4 billion NGN, with each deal showing an average of 12.9 million shares traded, and an all-time high of 1.23 million during the same period.
During the interim report released for the period that ended in June, Access Bank PLC achieved increased performance in profits before tax, showing growth of 31.21% from 74.31 billion NGN last year to 97.50 billion NGN during the last quarter.
In addition to this, Access Bank PLC achieved gross earnings of 450.62 billion NGN, which shows an increase of 13.58% from 396.77 billion NGN during the same period last year.
Access Bank PLC recently announced plans to penetrate the international debt capital market to raise funds from its investors. The lender currently has $400 million Eurobonds due for the 2021 period, with a coupon of 9.25% and further plans to issue another dollar-denominated bond.
This involves a 5-year-fixed rate regulation Senior Unsecured Note in US Dollar which will be issued under the Access Bank PLC Global Medium Term Note Program, subject to market conditions.
Access Bank PLC's CEO has recently won an industry award as the 'Best Banking CEO' during the 2021 Global Brands Magazine Awards. This award recognizes and praises Access Bank PLC CEO's leadership associated with market expansion within the organisation in addition to strategically navigating challenges faced during the Covid-19 pandemic.
Access Bank PLC has made successful expansion into Kenya, Cameroon and has recently expanded into South Africa, with further plans to enter Angola and Mozambique in future.
How to buy Access Bank PLC stocks Step-by-step
The stock market is one of the most attractive financial markets that sees millions of retail investors and traders' participation daily. To buy, sell or trade ACCESS stocks, traders and investors can follow these simple steps:
Find the share that you want to purchase, in this case, "ACCESS".
Select a forex broker that offers access to the Nigerian Stock Exchange(NGX).
Review the broker's tradingconditions, fees, deposit and withdrawal methods, trading platform, customer support, regulation, and other components to ensure that they are aligned with your trading
Open a livetrading account with the broker by completing the online application form and providing the necessary documentation to verify the trading
Make your first share purchasethrough the broker.
Build and diversify your portfoliowhen you buy more shares.