1. TotalEnergies Nigeria (TOTAL)
Overview
TotalEnergies Nigeria Plc, formerly Total Nigeria Plc, is a marketing and services subsidiary of Total, one of the world's seven largest oil companies.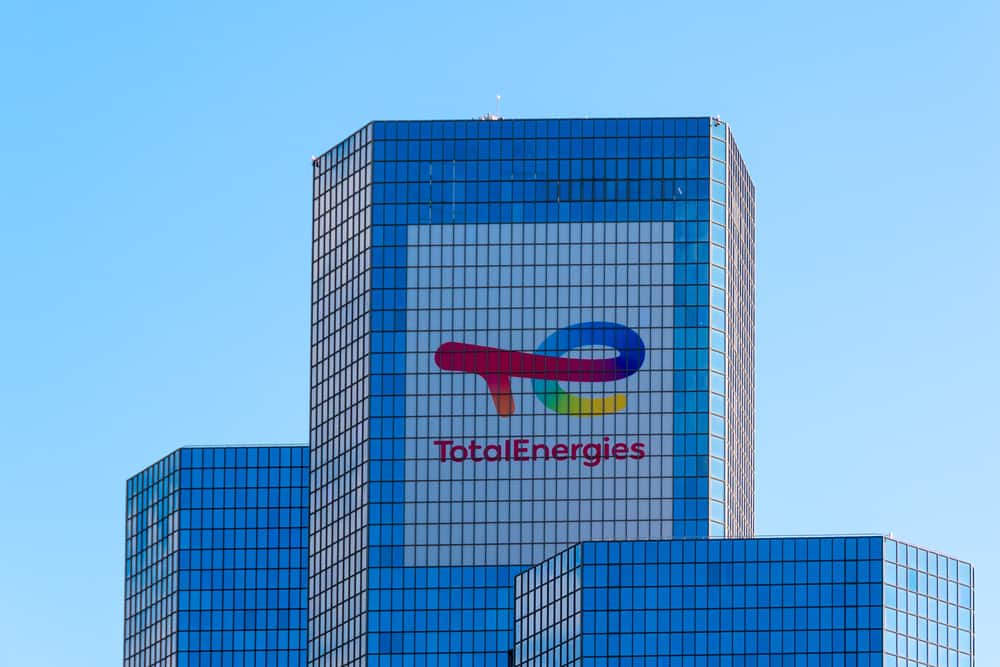 Total sells gasoline, diesel, and kerosene in 130 countries, including Nigeria. Total's global operations range from raw resource discovery to final product distribution.
Total is a leader in oil and gas, low-carbon energy, and chemicals. Total Nigeria Plc has dominated Nigeria's downstream oil and gas market for 50 years.
First Total gas station opened in Lagos, Nigeria, in 1956. The company's distribution network includes 500 service stations, 19 customer service stations, many industrial outlets, 5 fuel depots, distribution factories, and warehouses. Lagos is the organization's headquarters.
The corporation owns and runs about 540 service stations, two lubricants blending plants, two petroleum product depots, one bitumen depot, and five aircraft depots.
Total is the market leader, reference point, and pacesetter in Nigeria's downstream oil and gas business. The corporation is the only IOC actively operating in the downstream sector.
TotalEnergies S.E. owns 62% of TotalEnergies Marketing Nigeria Plc. Total Energies SE, a global energy corporation with activities in more than 130 countries and more than 100,000 employees, aims to tackle climate change by promoting sustainable power sources.
TotalEnergies aims to achieve Net Zero carbon emissions by 2050.
2. Nigerian National Petroleum (NNPC)
Overview
Nigerian National Petroleum Limited is a multinational energy company with companies across the value chain.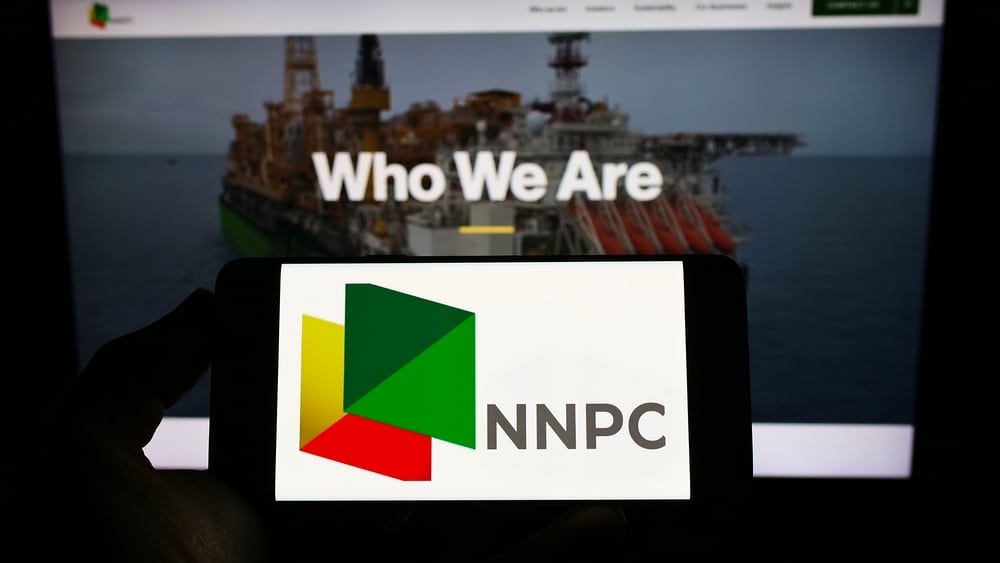 The former state-owned firm, known for its poor management and lack of earnings for 45 years, will now be autonomous and operate without state backing to deliver shareholder value.
The petroleum and finance ministries own NNPC's oil blocs and refineries. By becoming an LLC, the NNPC will be Africa's largest and most profitable company.
The Nigerian government hopes the new organization, which runs joint production operations with Shell, Total, ExxonMobil, Chevron, and Eni, would attract international investment and be successful.
The LLC wants to conduct an IPO by mid-year. A public stock offering will diversify the stakeholder base outside the federal government.
By boosting upstream output, gas processing, and transportation, the corporation is concentrating on long-term growth.
NNPC will extend its refining portfolio through greenfield projects that include chemical production and equity collaborations. This would ensure NNPC has the capacity to meet local and global energy demand.
Downstream services offer optimal economic performance and energy supply stability for the domestic market.
NNPC's upstream services develop oil and gas deposits to fulfil production targets in a safe and environmentally responsible manner.
3. Baker Hughes (BKR)
Overview
Baker Hughes, a GE Company, is the only firm in Nigeria to offer industry-leading oil and gas equipment, services, and digital solutions.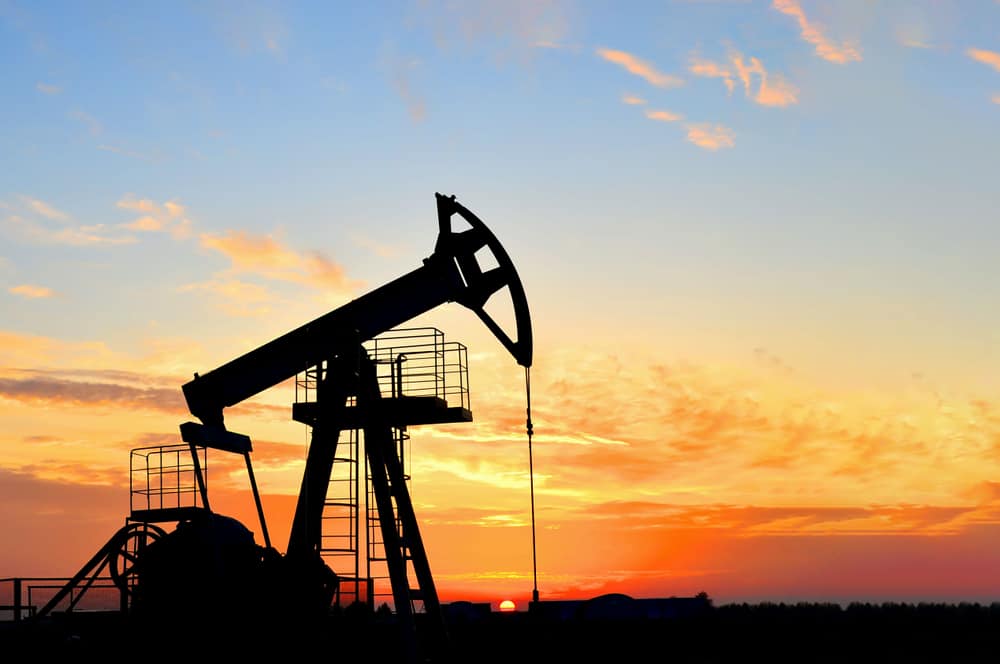 The Oilfield Services (OFS) segment offers products and services for onshore and offshore drilling, assessment, completion, production, and intervention. The division offers products and services to help operators find, evaluate, drill, and produce hydrocarbons.
The Oilfield Equipment (OFE) segment provides mission-critical equipment and services for drilling and field life. These items and services allow safe and reliable flow and control of hydrocarbons from the wellhead to production facilities.
OFE encompasses subsea, offshore surface, and onshore solutions. OFE designs and manufactures subsea and surface drilling and production systems and offers a range of related services.
The Turbomachinery & Process Solutions (TPS) sector offers mechanical-drive, compression, and power-generation equipment and services for oil and gas, energy, on-and-offshore, LNG, pipeline and gas storage, refining, petrochemical, distributed gas, flow and process control, and industrial markets.
TPS designs, manufactures, maintains, and upgrades oil and gas rotating equipment.
4. Shell Nigeria (SHEL)
Overview
Shell Nigeria is connected to 70 countries. The company uses cutting-edge technologies and creative techniques to develop a sustainable energy future. Shell is the oldest and most established oil and gas company in Nigeria.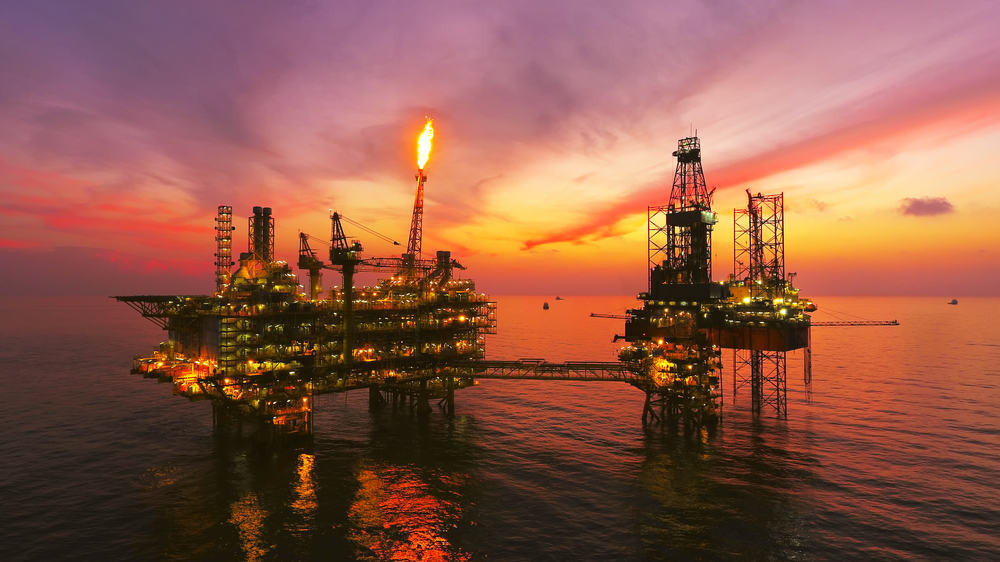 Upstream, Downstream, Integrated Gas & New Energies, and Projects & Technology are the company's main focuses.
Shell Nigeria's investment program is crucial to ensuring profitable growth through sustainable growth, competitive returns to shareholders, and responsible energy supply worldwide.
SPDC, Shell's largest Nigerian firm, exported Nigeria's first commercial oil.
SPDC operates SPDC JV, which includes NNPC (55%), SPDC (30%), Total E&P Nigeria Ltd (10%), and ENI's Agip Oil Company Limited (5%). On land and in shallow water, the Niger Delta produces oil and natural gas.
Shell controls the Bonga field, Nigeria's first deep-water oil find (SNEPCO). Bonga can produce 200,000 barrels of oil and 150 million cubic feet of gas per day.
5. Chevron Nigeria (CVX)
Overview
Chevron invests and produces oil in Nigeria. The company operates onshore and offshore in Nigeria's Niger Delta with NNPC.
Chevron has deep-water stakes with multiple partners. Agbami Field is Nigeria's largest deep-water discovery. Usan Field is another non-operated Chevron region.
Chevron operates and has a 40% interest in eight concessions in the Niger Delta through its fully owned subsidiary, Chevron Nigeria Limited (CNL) (NNPC). There are also Chevron affiliates.
Chevron owns 20-100% of three working and six non-operational Nigerian deep-water blocks.
Chevron manages the Agbami Field in the central Niger Delta. 45,000 acres (182 sq. km). 1998's Agbami Field is 4,800 feet deep (1,463 m). Chevron owns 67.3%.
Chevron controls 55% of Oil Mining Lease 140. Nsiko is 90 miles from the western Niger Delta coast. 2,000 meters of sea depth (2,438 m).
Chevron runs the Escravos Gas Plant (EGP), the Escravos Gas-to-Liquids (EGTL), and the Sonam Field Development Project in Nigeria's western Niger Delta.