1. International Breweries Plc (INTBREW)
Overview
International Breweries Plc (IBPLC) is a subsidiary of Anheuser-Busch InBev (AB InBev), the world's largest brewery. IBPLC makes Trophy, Hero, Budweiser, Beta Malt, and Grand Malt in Nigeria.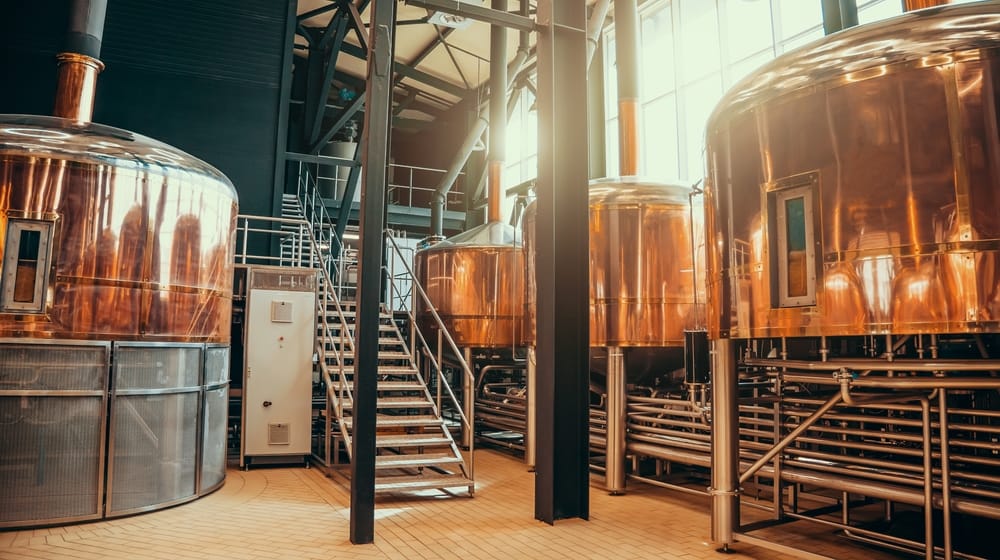 International Breweries went public in Nigeria in 1995. AB InBev merged Pabod Breweries Limited and Intafact Beverages Limited into International Breweries Plc in December 2017.
International Breweries aims to unify the world by creating memorable brands and making exceptional beers from pure ingredients.
International Breweries Plc stock has also risen. The brewery's share price rose 27.27 percent from N4.95 to N6.30.
On January 4, 2022, trading began at N132,967.24 billion and ended at N169,231.03 billion on June 30, 2022.
International Breweries Plc (IBPLC) achieved a N1.9 billion profit before tax (PBT) for Q1'22, a 152.8% improvement from Q1'21's N3.6 billion losses before tax.
According to the Nigerian Exchange Limited, revenue rose to N52.7 billion from N38.96 billion in Q1 2021. (NGX). The stock's N5.40 pricing implies a 9.09% year-to-date gain.
2. PZ Cussons Plc (PZ)
Overview
PZ Cussons operates in Nigeria and its brands lead in hygiene, baby care, and cosmetics. PZ Cussons' well-known hygiene product products help millions every day.
PZ Cussons' portfolio brands support its flagship brands in top sectors. Must Win Brands and Portfolio Brands make up PZ Cussons' portfolio. The company's "Must Win Brands" dominate their respective priority markets.
PZ Cussons Plc's share price climbed by 57.37% from N6.10 per share to N9.60 per share, resulting in a market capitalization growth of N13.896.67 billion, or 57.37%, from N24,219.91 billion in January 2022 to N38.116.58 billion in June 2022.
PZ Cussons Plc's nine-month financial statements ending in February 2022 revealed a profit of N5.64 billion, up 455% from the prior year, on revenue increase of 24.27%.
As inflationary pressures struck consumers and sellers, prices rose generally over the review period. Raw materials and other production costs soared.
Compared to the previous quarter, the company's revenue climbed by N27.45 billion, or 21.46 percent.
Net income climbed 113.60% quarter-on-quarter, to N3.07 billion. Pre-tax profit rose 92.89% to N3.31 billion.
PZ Cussons Plc's EPS was N1.42, up 446.15% from Q3 2021's N0.26. The stock price is N10.40, up 70.49 percent this year.
3. Champion Breweries Plc (CHAMPION)
Overview
Champion Breweries Plc is a well-known Nigerian brewery that makes alcoholic and non-alcoholic drinks. Akwa Ibon is the company's headquarters.
South East Breweries Limited became Cross River Breweries Limited, Champion Breweries Limited, and Champion Breweries Plc.
Consolidated Breweries bought 57% of Champion Breweries from Montgomery Ventures in 2011. (Panama). Champion Breweries Plc is mainly owned by Heineken's Raysun Nigeria Limited, which purchased Consolidated Breweries in 2013.
Champion Lager Beer and Champ Malta are its staples. Champ Malta is a golden-coloured, flavoured beer.
Champion Breweries Plc shares has also risen. The brewery's shares grew 59.15% from N2.35 to N3.74 in the first half of the year. The company's market worth climbed by N10.883 billion from January 4th to June 30th, 2022.
Champion Breweries had a N1.73 billion profit before tax and N3.5 billion gross revenues in 2022. The company reached these goals despite the economy.
Rebranding Champion Beer and Champ Malt and deploying a formidable sales crew helped drive product sales.
The company's stock price has risen 65.53% to N3.89 per share year-to-date.
4. Cadbury Nigeria Plc (CADBURY)
Overview
Cadbury Nigeria Plc sells chocolate malt drink mixes, candy, powdered beverages, and gum in Nigeria. The company was created in the 1950s to import cocoa beans from Nigeria for Cadbury.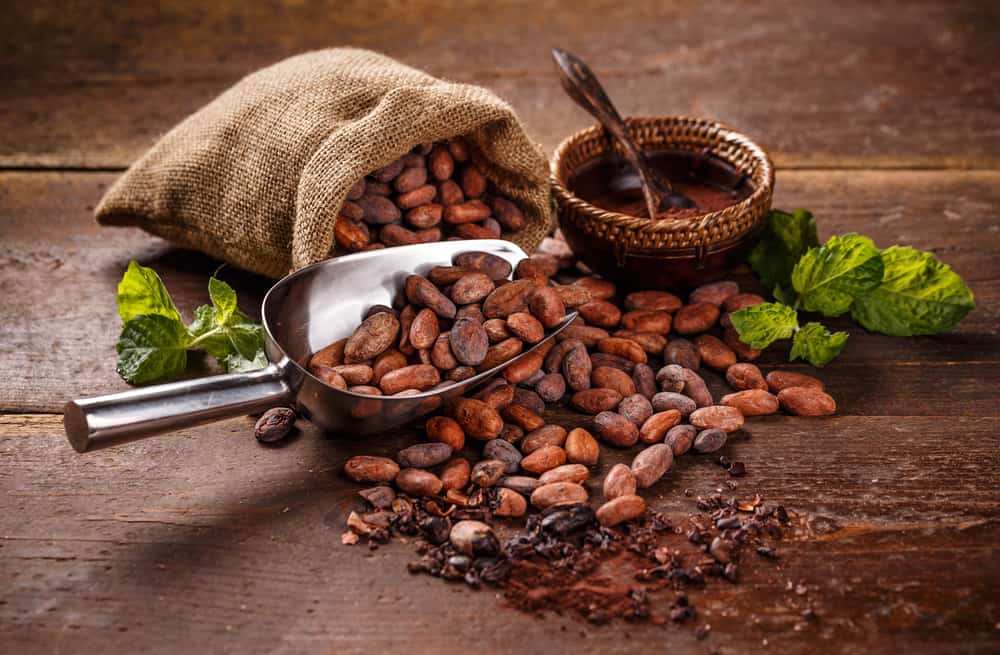 Since then, it has expanded to repackaging imported bulk products and making well-known Cadbury brands.
Cadbury Bournvita makes malted and chocolate malt drink mixes. In the 1970s, the company introduced TomTom, a relaxing black-and-white sweet, Cadbury Buttermilk, a butter-and-mint sweet, Tang, a powdered beverage, and Clorets and Trident, which are chewing gums.
Cadbury Nigeria Plc owns 99.66% of its cocoa processing plant, where Bournvita cocoa powder is made.
Mondelez International controls Cadbury Nigeria Plc's voting rights through Cadbury Schweppes Overseas Limited.
Nigerian individual and institutional investors own the remaining 25.03 percent. Lagos houses Cadbury Nigeria Plc's headquarters.
Cadbury Nigeria Plc's share price rose 96% from N8.80 to N17.25, increasing its market value to N32.398.99 billion by June 2022 from N16,528.18 billion.
Inspiring fiscal year and first-quarter performance have boosted the stock price.
Cadbury Nigeria's sales rose 43% from Q1 2021 to Q1 2022, from N8.92 billion to N12.79 billion. The company's net profit rose 538 percent from Q1 2021 to Q1 2022, to N1.54 billion.
5. Guinness Nigeria Plc (GUINNESS)
Overview
In addition to brewing beer in Nigeria, Guinness Nigeria also distributes and sells a wide range of alcoholic beverages from across the globe. Popular brands like Guinness Foreign Extra Stout, Guinness Extra Smooth, Malta Guinness, and Harp Lager Beer are among the company's offerings.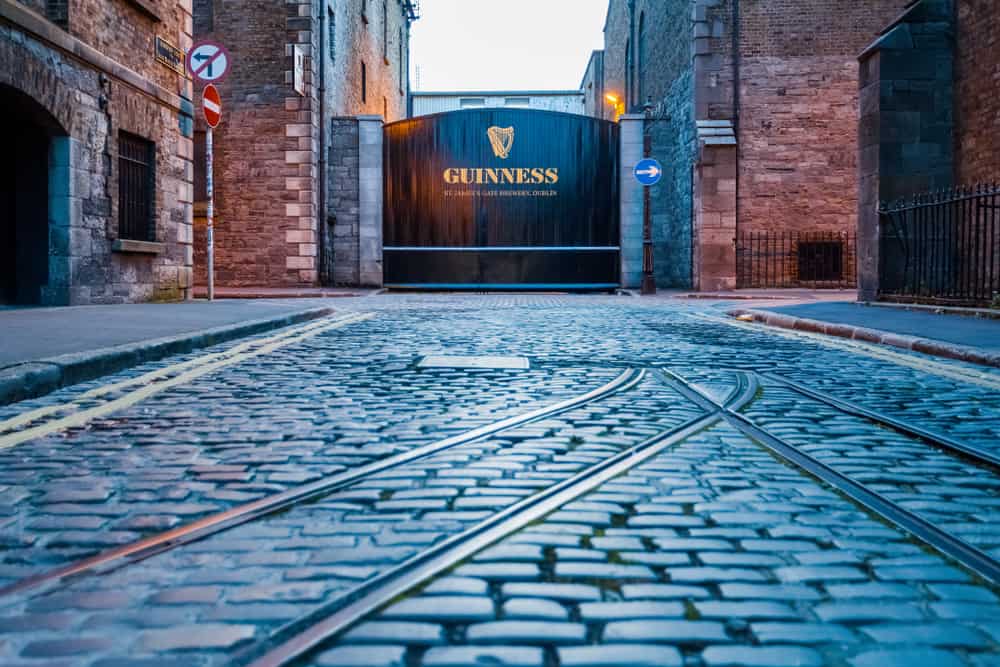 Its beer options include Guinness, Harp, Dubic, and Satzenbrau, while its liquor range includes names like Smirnoff and Gordon's.
The share price of Guinness Nigeria Plc has increased since the start of the year. The market capitalization leader in Nigerian Breweries' shadow, the NGX-traded brewery's stock price has climbed by 132% year to date, from N39.00 to N90.50.
When trading began on January 4th, 2022, the company's market cap was N85,424.93 billion. By the close of trading on June 30th, 2022, it had increased to N198.229 billion due to significant buying activity.
Sales climbed by 38.70%, from N114.96 billion to N159.44 billion, for the nine months ended March 31st, 2022, according to the company's financial report.