1. SCOA Nigeria Plc
Overview
SCOA Nigeria Plc specializes in turnkey projects in technology, infrastructure, farming, water engineering, food technologies, and telecommunications. The company now offers products and services in more industrials value chain areas.

SCOA Nigeria Plc's turnkey projects in the hospital and healthcare sector include supplying and servicing hospital equipment and providing medical training in Magnetic Resonance, Computed Topography, Cardiovascular, X-rays, Radiography, Ultrasound, Nuclear Medicine, Radiation Therapy, and Cardiac Resuscitation.
Nigeria Plc manages physiotherapy, dentistry, and a laboratory that diagnoses and treats terminal, cardiovascular, and neurological disorders.
Supply, construction, installation, and maintenance of power generation and air-conditioning systems, home/office systems, security systems, electrical systems, and fire prevention/industrial safety systems; distribution and servicing of passenger vehicles, trucks, buses, and trailers; flea market services.
SCOA Nigeria Plc has a 676 million NGN market capitalization, according to its financial records. Price-to-earnings ratio information is unavailable, but company shares total 650,000,000.
Investors who buy or sell SCOA Nigeria Plc stocks might expect more dividends and earnings in the future due to rising earnings per share and steady profitability.
SCOA Nigeria Plc's live chart shows that analysts expect the Industrials sector to improve, with market share growing as trading volumes rise. This reflects the industry's expected growth.
2. Nestlé Nigeria Plc
Overview
Nestle Nigeria Plc, listed on the Nigerian Stock Exchange, produces and markets food (NGX). The company is a branch of the world's largest food and beverage company, and focuses on food and beverages.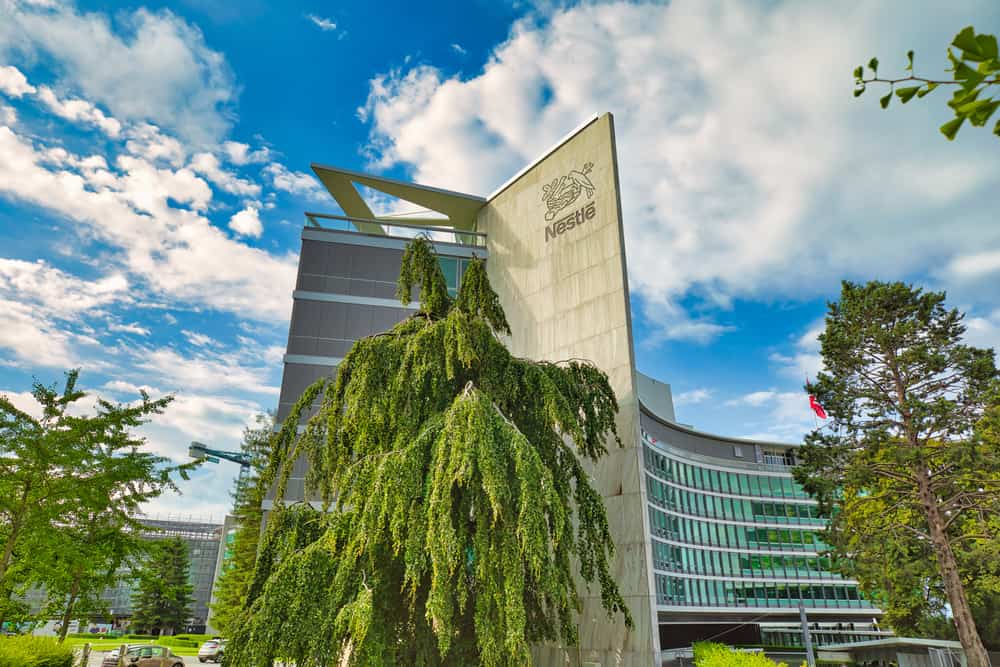 Nestle Nigeria Plc was founded in 1961. It was listed in Nigeria on April 20, 1979.
Nestle Nigeria Plc's products and services are diversified in several consumer goods categories. These include food brands like Maggi, Golden Morn, Nan, Lactogen, Nutrend and Cerelac; beverage brands like Milo, Chocomilo, Nescafe, Nestle Pure Life and Nido; and infant formula.
Nestle Nigeria Plc manufactures and sells Pure Life still water and provides cooking workshops and a home management program to promote different cuisine cultures.
Nestle Nigeria Plc's market value is 1.11 trillion NGN, and its earnings per share are 41.31 NGN. Price/Earnings is 33.77.
Nestle Nigeria Plc's rising earnings per share and steady profitability may lead to more profitable dividends and earnings in the future.
Nestle Nigeria Plc's live chart shows that analysts expect the Consumer Goods industry to improve more, with market share growing as trading volumes rise.
3. McNichols Plc
Overview
Several fortified sugar products are produced, packaged, and sold by McNichols Plc, a Nigerian business that was created from the ground up to meet the needs of Nigerians. It is traded on the Nigerian Stock Exchange (NGX).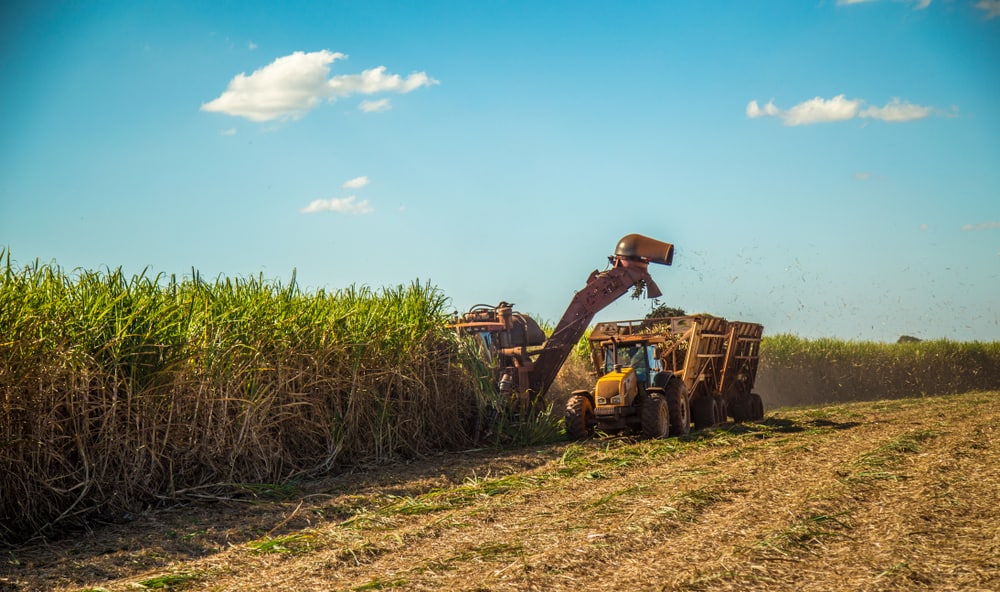 Across the Consumer Goods value chain, McNichols Plc now provides a greater range of goods and services, including granulated sugar, cube sugar, icing sugar, baking sugar, cocoa powder, custard powder, and corn flakes.
Future generations' health and wellbeing in Nigeria are a priority for McNichols Plc. The firm states that it will continue to be a major focus to improve the nutrition, quality, and hygiene of food goods in the local market and the areas nearby.
Shares on the Nigerian Stock Exchange (NGX), costs 0.77 Naira (NGN).
An analysis of the company's financials reveals that McNichols Plc has a market value of 252 million NGN based on profits per share of 0.05 and a price to earnings ratio of 15.40.
As the company's earnings per share and long-term profits continue to increase, shareholders of McNichols Plc stock should expect higher dividends and profits.
According to the real-time stock price for McNichols Plc, analysts anticipate that the consumer goods sector will continue to improve, with market share rising as transaction volumes increase.
4. Learn Africa Plc
Overview
Learn Africa Plc serves pre-primary, primary, secondary, and university students as well as general readers.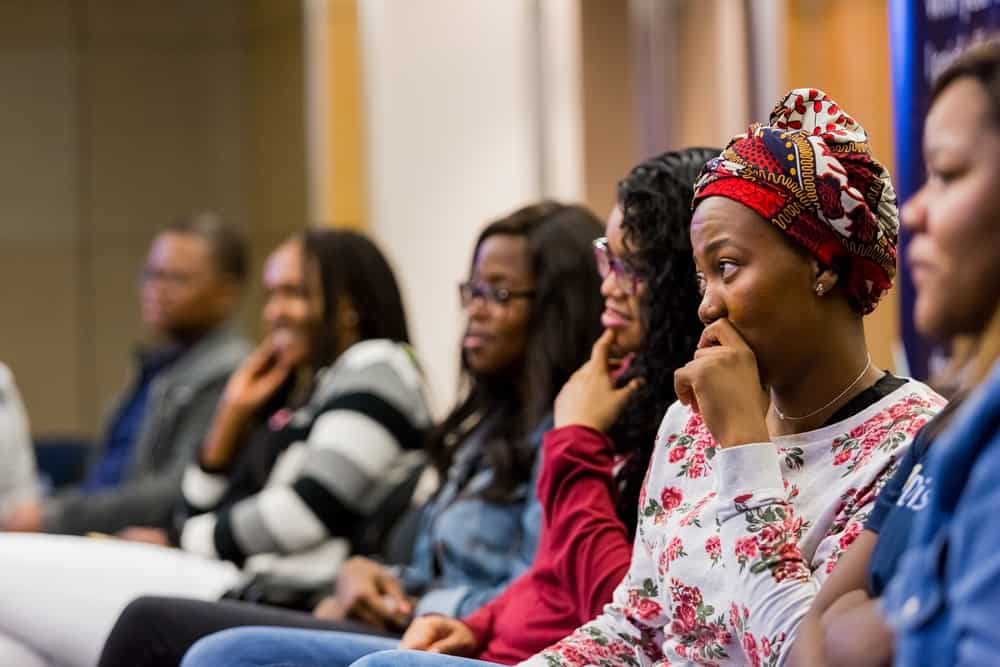 Learn Africa Plc provides educational consultation, digital content creation, and teacher and student educational programs. The company publishes and distributes the most textbooks in Nigeria.
Learn Africa Plc began as Longman Nigeria in 1961. Longman Group UK Limited (previously Pearson Education) owned 100%. Pearson and Longman Nigeria parted in 2011. The stock debuted in 1971.
Learn Africa Plc publishes and distributes educational resources for students of all ages and ability levels, boosting its consumer services value chain offers.
Learn Africa Plc shares are $1.29 each (NGN). The company is worth 995 M NGN with a P/E of 2.53 and EPS of 0.51. 771,000,000 shares are circulating.
Learn Africa Plc's increasing earnings per share and sustained profitability ensure investors of future dividends and earnings.
Learn Africa Plc's live chart analysis shows analysts expect the consumer services industry to develop, with market share and transaction volumes growing.
5. Ikeja Hotel Plc
Overview
Ikeja Hotel Plc owns the Sheraton Lagos, Abuja, and Federal Palace Hotels & Casinos.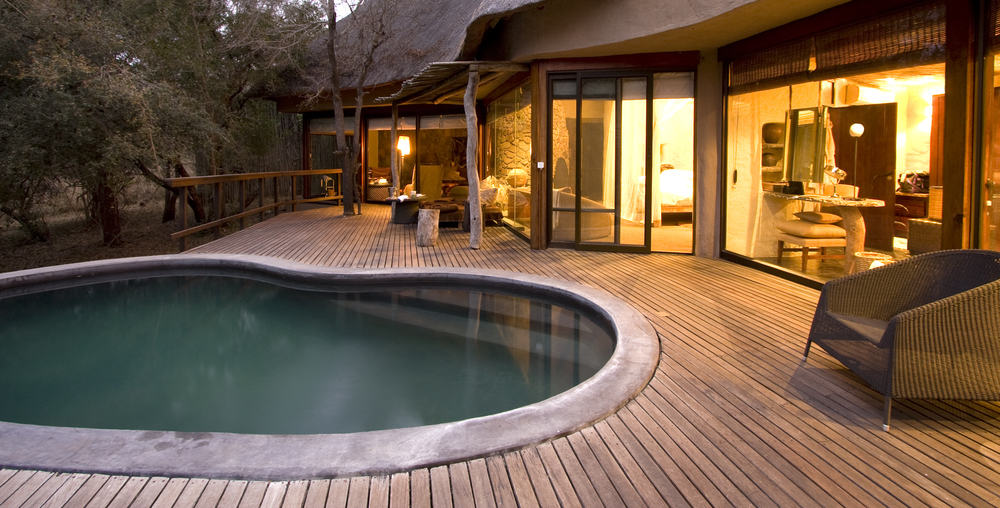 The Company's portfolio includes over 1300 rooms in five select service and full-service hotels serving Nigeria's leisure, business, and convention markets.
Ikeja Hotel Plc serves Opebi, Ikeja, and Lagos. The Sheraton Lagos Hotel has 340 rooms, meeting space, and entertainment options.
The Sheraton Abuja Hotel has 575 bedrooms, event spaces, and dining options.
The Federal Palace Hotel & Casino by Sun International is a 5-star resort in Victoria Island's business district with luxury rooms, a casino, and a convention centre.
Ikeja Hotel Plc stock is 1.15 Naira per share (NGN). The company has a 2.39B NGN market cap and a P/E ratio of 7.19. 2.08 billion shares.
Anyone intending to buy or sell Ikeja Hotel Plc shares can expect rising EPS and consistent profitability.