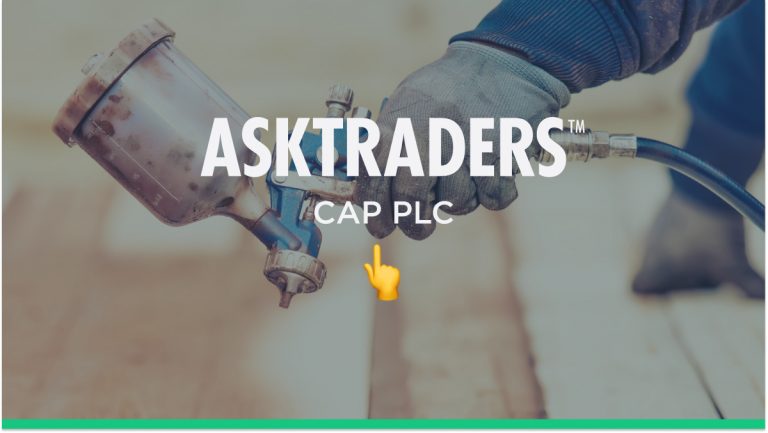 The Dulux Paint segment contains Dulux Trade which offers a wide range of types of paint including Vinyl Silk, Vinyl Matt, Vinyl Soft Sheen, and several other special effect paints.
CAP PLC's Dulux Emulsion is formulated on an emulsion binder, and it is used for internal as well as external finishes. The Dulux Silk Emulsion produced by CAP PLC is an acrylic-based emulsion paint that has a mid-sheen finish, making it ideal for all interior and exterior surfaces.
Lastly, CAP PLC's Dulux Weathershield offers a variety of textured finishes including Textured, Smooth, Tex Matt, Ultra, Dulux Gloss, Eggshell, and several others.
Caplux Paint, on the other hand, is a native product provided by CAP PLC that is available either in emulsion, gloss, and textured variants.
CAP PLC's equity stocks are for sale online on the Nigerian Stock Exchange (NGX) under the stock symbol CAP.
Today, CAP PLC is headquartered in Ikeja, Nigeria operates in the Chemical Manufacturing Industry in Nigeria.
CAP PLC Performance
The current share price for CAP PLC stocks is 19.60 NGN [2021/09/20] with a total market capitalization of 13.7 billion NGN, P/E ratio of 6.76 NGN, earnings per share of 2.90 NGN, and a total of 700 million shares outstanding.
When analysing the financial performance data of CAP PLC over the past quarter, which ended in June, it was found that the company achieved gross profits of 1,035.01 million NGN which increased from the 700.99 million NGN reported at the end of the third quarter in March.
CAP PLC reported revenues of 3,549.14 million NGN in the second quarter of 2021, having increased from 2,092.93 million NGN which was reported for the first quarter that ended in March.
CAP PLC reported an operating income of 350.99 million NGN, which had increased significantly from 236.65 million NGN at the end of March. CAP PLC achieved a total net income of 305.87 million NGN after taxes has increased from 203.24 million NGN reported for the first quarter.
The diluted EPS excluding ExtraOrd Items was 0.44 NGN, up from 0.29 NGN for March, and diluted normalized EPS of 0.25 NGN which was slightly lower than the 0.29 NGN reported for the first quarter.
CAP PLC's financial analysis showed improved performance with increased profits, revenue, and income for the second quarter.
There was also an improvement in the earnings per share for the quarter, from 0.29 NGN in March to 0.44 NGN in June, which ensured that investors who buy or sell CAP stocks can expect lucrative dividends and returns.
During the study of an analysis on the live chart for CAP stocks, performance was up by 0.51% over the past week, 0.51% in the past month, 3.16% in the past three months, and 24.4% in the past year, which means that the forecast for the next quarter is positive, with strong investor confidence in CAP stocks.
Highlights of CAP PLC in 2021
CAP PLC started the year with a price of 20.00 NGN. However, it has since lost 2% from this price valuation which means that CAP PLC is currently ranked 100th on NGX in terms of its year-to-date performance.
CAP PLC is currently the 85th most-traded stock on NGX and trading volumes during the past three months show that 7.37 million shares were traded in 991 deals, with an overall value of 147 million NGN.
During the past three months, each of these trading sessions saw an average of 116,961 shares traded, with CAP stocks achieving an all-time high in trading volume of 959,427 during the session in August, and an all-time low of 1,938 in July.
During the year CAP PLC was granted the necessary authorisation to receive the assets, liabilities, product offerings, and property rights of Portland Paints and Products Nigeria PLC in a merger that took effect in July.
This was after court-ordered meetings between the two companies, held in February, with the Federal High Court of Nigeria approving the merger in June.
How to buy CAP PLC stocks Step-by-step
The stock market is one of the most attractive financial markets that sees millions of retail investors and traders' participation daily. To buy, sell or trade CAP stocks, traders and investors can follow these simple steps:
Find the share that you want to purchase, in this case, "CAP".
Select a forex broker that offers access to the Nigerian Stock Exchange(NGX).
Review the broker's trading conditions, fees, deposit and withdrawal methods, trading platform, customer support, regulation, and other components to ensure that they are aligned with your trading
Open a live trading account with the broker by completing the online application form and providing the necessary documentation to verify the trading
Make your first share purchase through the broker.
Build and diversify your portfolio when you buy more shares