PayPal (NASDAQ: PYPL) has announced it is launching a new service that will allow customers to buy, hold and sell cryptocurrencies directly from their PayPal accounts. 
The service will also allow customers to make purchases with over 26 million merchants from their PayPal accounts using cryptos.
"Our global reach, digital payments expertise, two-sided network, and rigorous security and compliance controls provide us with the opportunity, and the responsibility, to help facilitate the understanding, redemption and interoperability of these new instruments of exchange," commented Dan Schulman, PayPal's CEO. 
The company said the adoption of cryptocurrencies into the mainstream had previously been hindered due to volatility, cost, and speed of transactions. However, with technological advances, it sees cryptos crossing over into the mainstream. 
PayPal feels that the shift towards digital currencies is underway…
"The shift to digital forms of currencies is inevitable, bringing with it clear advantages in terms of financial inclusion and access; efficiency, speed and resilience of the payments system; and the ability for governments to disburse funds to citizens quickly," Schuman said.
Even if cryptocurrencies are unable to break through to the mainstream, Central Bank Digital Currencies (CDBC) seem inevitable. According to a recent survey by the Bank for International Settlements, one in ten central banks expects to issue a CDBC within the next three years. 
A few weeks ago, the European Central Bank talked up the possibility of a digital euro.
"Europeans are increasingly turning to digital in the ways they spend, save and invest. We should be prepared to issue a digital euro", Lagarde stated when speaking to reporters.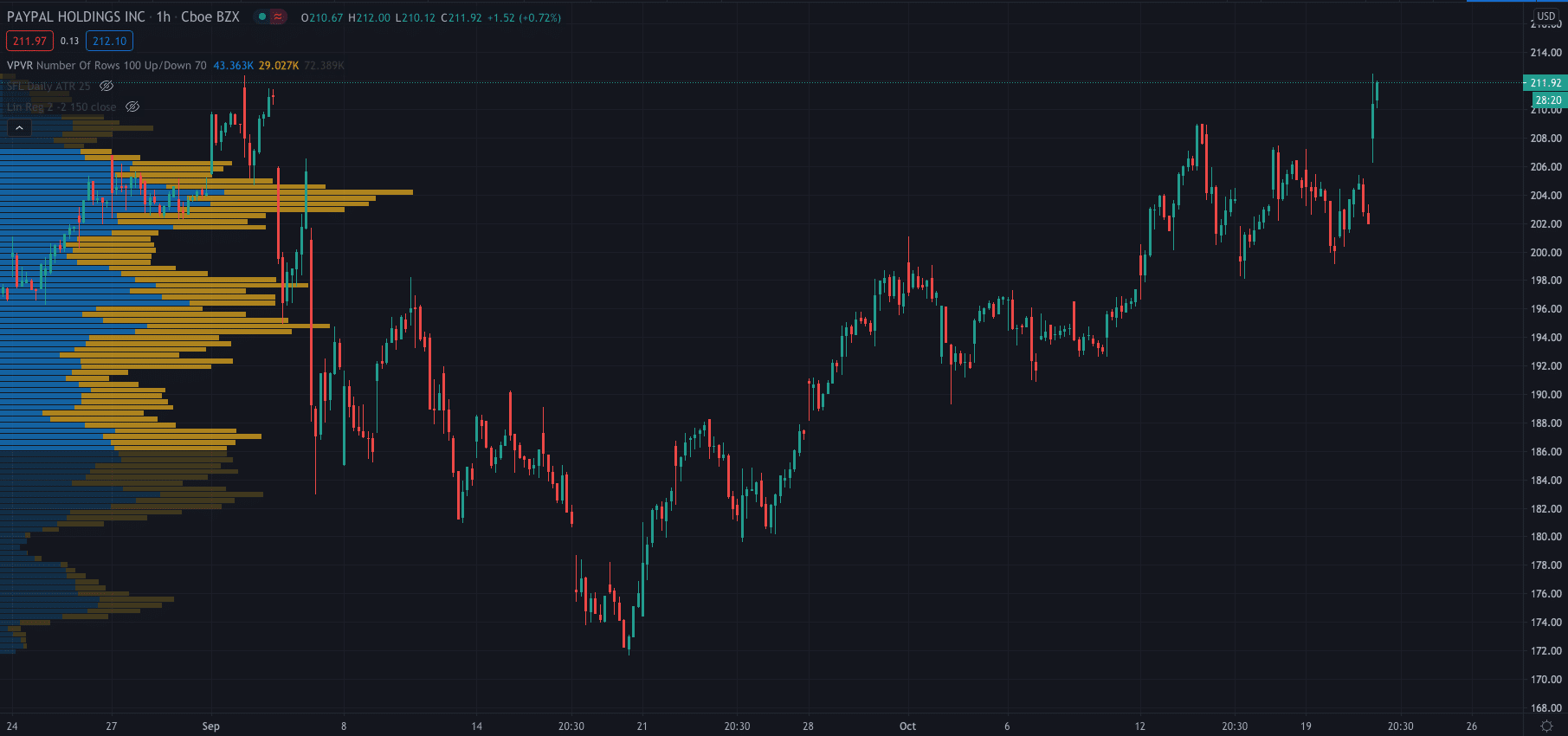 In light of the seemingly undeniable move towards digital and cryptocurrencies, PayPal's decision is a positive one for its future business. 
And, investors look to agree, with the company's stock price trading almost 5% higher today at $211.13 per share after closing Tuesday's session at $201.96. 
PEOPLE WHO READ THIS ALSO VIEWED: