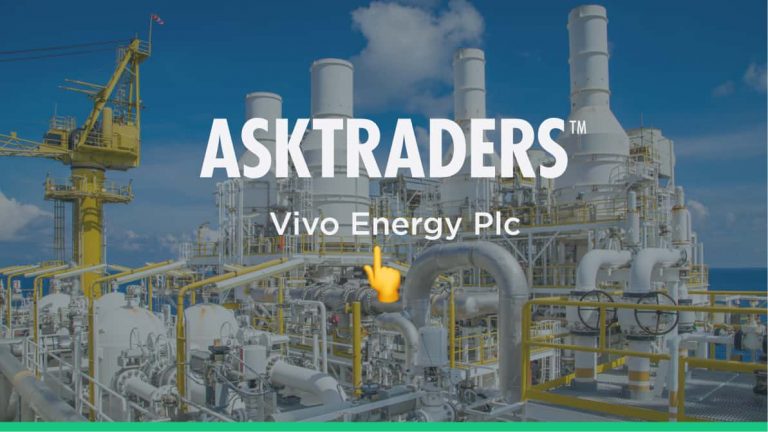 What is Vivo Energy plc
Vivo Energy plc is a British downstream petroleum company listed on the Johannesburg Stock Exchange (JSE) that maintains subsidiaries and operations in 23 countries across Africa and covers the supply, storage, distribution, and retail of a range of petroleum products.
Vivo Energy plc operates and markets its products in countries across North, West, East and Southern Africa. The Group has a network of over 2 400 service stations in 23 countries operating under the Shell and Engen brands and exports lubricants to a number of other African countries.
The history of Vivo Energy plc can be traced back to 1 December 2011 when it was founded.
Today, Vivo Energy plc has a diversified portfolio of products and services in more sectors of the Consumer Services value chain and operates under three segments, namely retail, commercial and lubricants. Its retail offering includes fuels, lubricants, card services, shops, restaurants, and other non-fuel services. It provides fuels, lubricants and liquefied petroleum gas (LPG) and solar energy solutions to business customers across a range of sectors, including marine, aviation, mining, construction, power, transport and manufacturing.
Vivo Energy plc's non-retail fuel business consists of convenience retail shops, quick service and fast casual restaurants, and other services, including lubricant bays, car washes and automated teller machine (ATMs). It has access to approximately over 1,000,000 cubic meters of fuel storage capacity.
Its commercial business services also include the supply of bulk fuel to customers.
Vivo Energy plc's equity stocks are for sale online on the Johannesburg Stock Exchange (JSE) under the stock symbol VVO.
Major shareholders are Vitol Africa B.V., Helios Investment Partners LLP, HIP Oil 2 B.V., and VIP Africa II B.V.
Vivo Energy plc has its headquarters at The Peak, 5th Floor, 5 Wilton Road, London SW1V 1AN, United Kingdom.
Vivo Energy plc has more than 2 750 employees.
The current CEO of Vivo Energy plc is Christian Chammas.
Vivo Energy plc forms part of the Consumer Services sector, specifically, the General Retailers industry of the Johannesburg Stock Exchange (JSE).
Vivo Energy plc Stock Performance
The most recent or current price for Vivo Energy plc stocks on the Johannesburg Stock Exchange (JSE) was 27.50 ZAR at the time of writing.
An analysis of financial data of Vivo Energy plc showed that the company has a total market capitalisation of 34.8 Billion ZAR, with a Price/Earnings ratio of 16.25 and earnings per share of 1.6928.
The dividend per share of VVO was 0.82 ZAR and its dividend yield was 2.98%.
A total of 1.27 Billion shares were outstanding.
With an increase of earnings per share and reliable profits over a period, investors who want to buy or sell Vivo Energy plc stocks can be hopeful for lucrative dividends and earnings in times to come.
According to an analysis on the live chart of Vivo Energy plc, analysts forecast a possible further improved performance for the Consumer Services sector with market share growing as trading volumes increase.
Highlights of Vivo Energy plc in 2022
Vivo Energy plc started the current financial year with a share price of 28.50 ZAR on the Johannesburg Stock Exchange (JSE), and it has lost 3.51 % in value on its price valuation, ranking 261st on the JSE with its year-to-date performance.
Vivo Energy plc is currently the 176th most-traded stock on the JSE and it has experienced a total trading volume of more than 10.7 million shares, which were finalised in 1,208 deals and were valued at a total of 293 million ZAR over a recent three month period from October 2021 to January 2022, with an average of 169,147 shares in each trading session.
During the same period a volume high of 4.93 million was achieved on November 26.
How to buy Vivo Energy plc stocks – Step by Step
The stock market is one of the most attractive financial markets that sees millions of retail investors and traders' participating daily. To buy, sell or trade Vivo Energy plc stocks on the Johannesburg Stock Exchange (JSE), traders and investors can follow a few simple steps:
Find the share that you want to buy, in this case, "VVO".
Select a forex broker that offers access to the Johannesburg Stock Exchange (JSE).
Review the broker's trading conditions, fees, deposit and withdrawal methods, trading platform, customer support, regulation, and other components to ensure that they are aligned with your trading plan.
Open a live trading account with the broker by completing the online application form and providing the necessary documentation to verify the trading account.
You are now ready to make your first share purchase through the broker.
You can further start to build and diversify your portfolio by buying more shares.