Key points:
Coinbase stock edged higher despite the SEC charging a former employee.
The crypto exchange cooperated with the SEC and provided relevant information.
The charges allow the SEC to demand more oversight over crypto firms.
The Coinbase Global Inc (NASDAQ: COIN) stock price edged higher despite the US Securities and Exchange Commission (SEC) charging one of the company's former employees with insider trading.

The SEC has charged Ishan Wahi, a former product manager at Coinbase, with insider trading for tipping off his brother Nikhil Wahi and his friend, Sameer Ramani, whenever a new crypto asset was about to be listed on the exchange, allowing them to buy it before its official listing.
Also read: Coinbase Alternatives.
The charges allege that Ishan's allies benefited from his insider knowledge of the upcoming listing to accumulate over $1.1 million in profits over a year. In addition, Wahi and his friends knew that listing crypto assets on Coinbase usually resulted in a price rally as investors bought the newly-listed asset.
Wahi breached his fiduciary duty to his employer Coinbase to keep information about future listing private until the listing is completed, at which time every investor could buy the asset. Coinbase collaborated with SEC investigators and provided all the information requested by the SEC.
As the largest crypto exchange in the United States, Coinbase offers services to over 98 million verified users. The US Attorney has also charged the three men involved in the insider trading fiasco for the Southern District of New York with wire fraud and conspiracy.
Ishan Wahi had tried to flee the country after the SEC had scheduled a meeting with him to discuss his role in the conspiracy scheme. Luckily he was arrested at the airport trying to catch a one-way flight to New Delhi.
Gurbir S. Grewal, Director of the SEC's Division of Enforcement, said: "We are not concerned with labels, but rather the economic realities of an offering. In this case, those realities affirm that a number of the crypto assets at issue were securities. As alleged, the defendants engaged in typical insider trading ahead of their listing on Coinbase. Rest assured, we'll continue to ensure a level playing field for investors, regardless of the label placed on the securities involved."
The charges lend more credibility to the SEC's calls for crypto exchanges to register with the regulator since some of their listed assets can be classified as securities.
Coinbase stock price.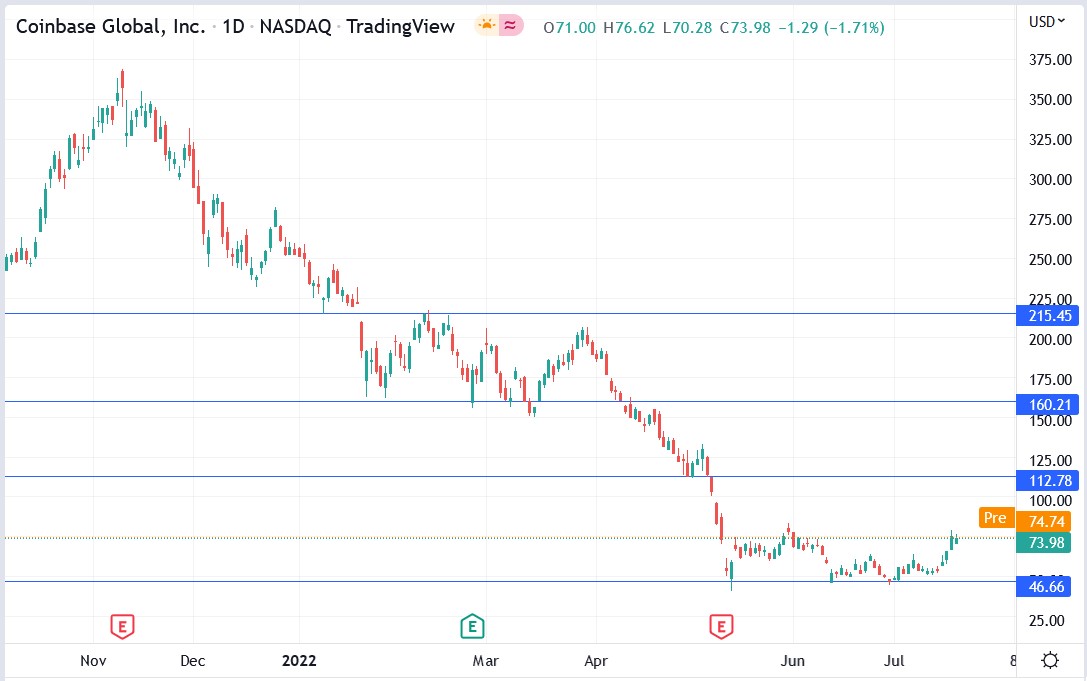 The Coinbase stock price has risen 36.11% in the past five days as cryptos rebounded. Will the rally continue?