What is Coinbase?
Coinbase is a US-based crypto exchange, which has been in operation since 2012. It is the world's most popular exchange to buy and sell bitcoin, ethereum, litecoin and other altcoins. More than 35 million people in over 100 countries trust Coinbase as a transaction system and store of assets.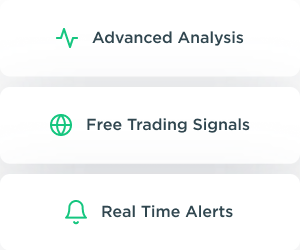 One key plus point for users of Coinbase is that you can make an instant purchase of crypto using Visa, MasterCard credit and debit cards. This has led to it becoming the de facto exchange for buying cryptos. It now boasts:
Over 35 million verified users
$ 320bn total volume traded
$ 25bn Assets on its platform
Over 1,000 employees
As the old saying goes – if it's not broken, don't fix it. But many traders are keen to explore the Coinbase alternatives.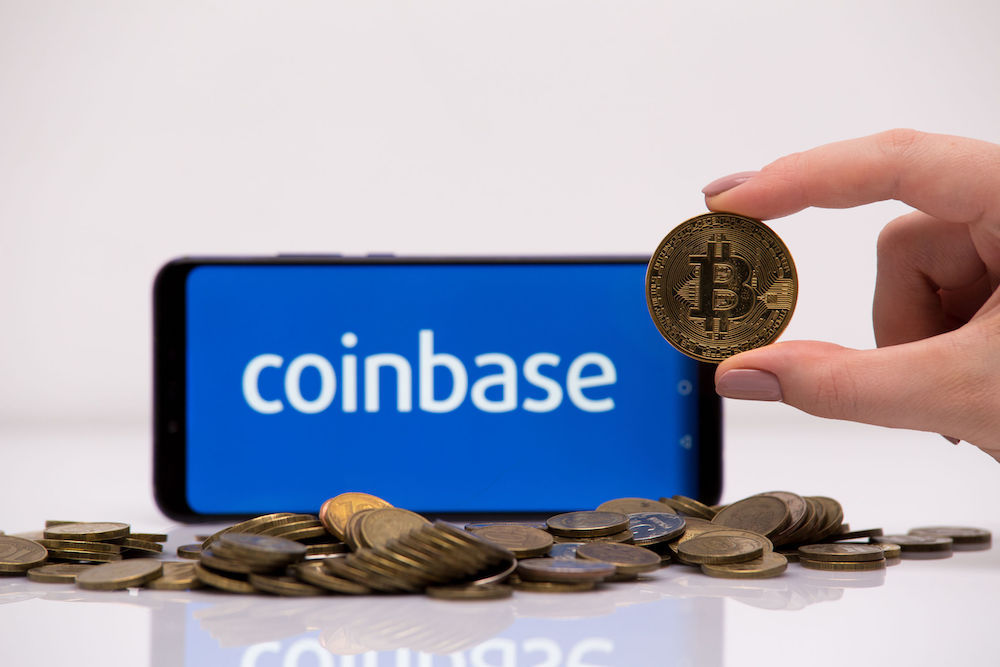 Why would you not use Coinbase?
Coinbase is playing catch-up in three areas. All are related to the exchange appearing to go against the futuristic, decentralised and transparent nature of cryptos.
Accessibility — Coinbase is now available in more than 100 countries, but as recently as 2019, it was only available to users from 32 nations. The firm has a stated goal of rolling its service out to 168 countries. For many in the crypto community, the roll-out is taking too long and appears half-hearted. Smaller exchanges have offered superior access for years and Coinbase's reluctance to serve the people could come across as penny-pinching.
Reputation — Being the instantly recognisable brand for crypto trading doesn't necessarily mean that the brand is regarded in a completely positive light. Some still look negatively at Coinbase's treatment of Bitcoin Cash following the fork from BTC back in 2017. BTC Cash may have, at that time, been priced so low as to not make trading attractive, but Coinbase's reputation is tarnished by its reluctance to credit the accounts of clients with their BTC holdings.
Privacy concerns — In June 2020 a poll of Coinbase users found 66% of them were willing to leave the exchange due to mounting privacy concerns. Coinbase has apparently been working out a deal with government agencies that will see the exchange pocket $250,000 for passing on personal information obtained during the onboarding process to the crypto platform. The agencies that are involved are the Drug Enforcement Agency (DEA) and the Internal Revenue Service (IRS).
Coinbase vs CEX
One of the alternatives to Coinbase is London based CEX, which has been helping people buy and sell bitcoin, ethereum and litecoin since 2013. Crucially though, the exchange has almost complete global coverage. It is available in 99% of the world's countries and 47 US states.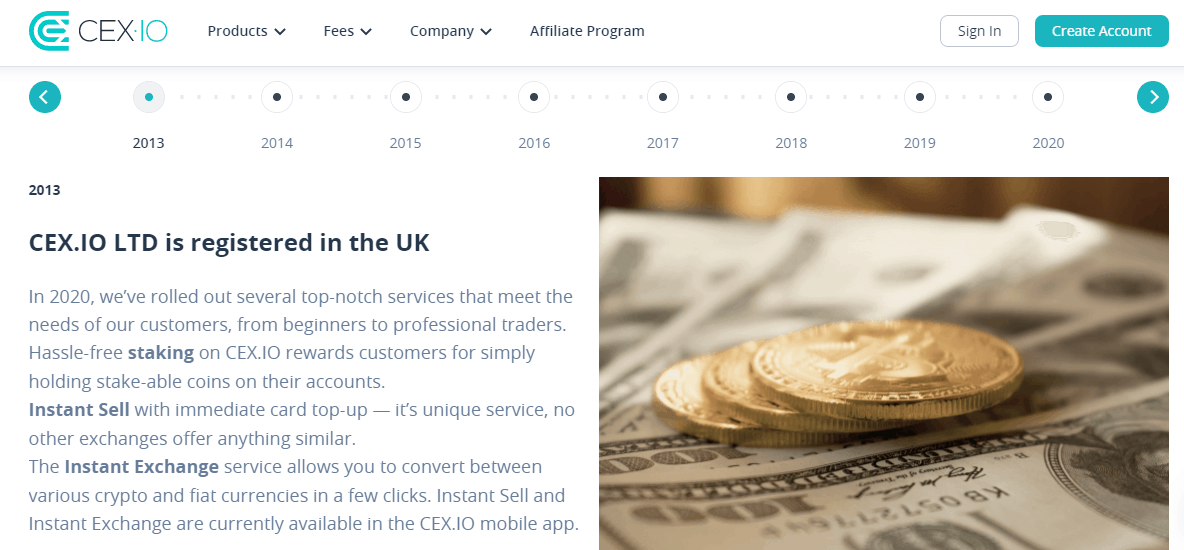 Source: CEX
One of the big question marks over the whole sector is to do with client safety. Crypto is, after all, an unregulated market.
CEX has prioritised developing its regulatory infrastructure. The group of companies has licenses in multiple jurisdictions and one entity CEX.IO LTD, has been registered as a Money Services Businesses (MSB). That scheme is administered by the Financial Crimes Enforcement Network (FinCEN), a bureau of the US Department of the Treasury.
The big selling point for CEX is that it has never lost any client funds. Coinbase is also committed to security. Approximately 97% of bitcoins at Coinbase are held in encrypted, geographically separated, offline storage. There is still a sense that some firms like CEX are getting the edge on Coinbase in terms of client safety.
In October 2020, some crypto traders found themselves unable to access their Coinbase accounts. For some, their logjam lasted more than a month, at a time when crypto prices were exceptionally volatile.
CEX doesn't just compare well to Coinbase, it has a lot going for it in its own right.
Funds can be deposited in four currencies — USD, EUR, RUB, and GBP.
Credit and debit card transactions are supported
Trading is possible using mobile apps
Two-factor account authentication
Round-the-clock 24-7 customer support
Coinbase vs Binance
There's no disputing Coinbase's credentials, the service is, for one thing, tailored to beginners. Those who come into the sector with a bit more experience might prefer the more advanced features offered by Binance.
Industry-leading selection of crypto-markets. New coins constantly being added.
Fees at Binance are lower than at Coinbase. There are zero fees on deposits or withdrawals and a 50% discount on fees to those who use Binance Coin.
Flexibility — Binance doesn't have a limit on how much you can deposit. Level two users are able to buy a lot more crypto per day than at Coinbase.
Institutional grade research reports.
24/7 customer support.
Binance Labs is a crypto incubator.
Binance Info — a crypto encyclopaedia with the priority on aggregating and sharing information on issues affecting the sector.

Source: Binance
Binance does lose some ground to Coinbase in terms of client safety. Being head-quartered in the US means that, despite its several mishaps, Coinbase is operating in a highly regulated environment.
Binance's approach is a lot less transparent. As recently as June 2018, Binance users reported they were missing funds following a planned system 'upgrade'. Binance issued an apology and offered 70% discounts on trading fees to prevent a rush for the door.
Coinbase vs Kraken
Kraken is one of the oldest and largest crypto exchanges. Founded in 2011, the firm has established a healthy reputation in the crypto community. But is it fair to say that it's better than Coinbase?
The firm now has 100s of staff and has managed to maintain its revolutionary ideals. The one compromise to conformity is the need for clients to provide proof of ID to register. In most other ways. Kraken is on-message in terms of being part of the campaign to democratise the global financial system.
Global appeal — Residents of only two US states (New York and Washington) are unable to use Kraken, the rest are free to do so.
Fees — are lower than average and fall away substantially as account size scales up.
Advanced features — Kraken offers advanced features such as margin and features.
Ease — Deposits can be made using any coins that Kraken trades (there are plenty) and also fiat currencies.
Transparency — Kraken uses 'Proof of Reserves' protocols to prove it holds all the funds it is supposed to.
Never been hacked — Kraken has established a reputation for being one of the more secure platforms in the crypto sector.
Liquidity — The neat features associated with Kraken make it a very popular choice. Success breeds success and clients of Kraken are treated to a particularly liquid trading experience.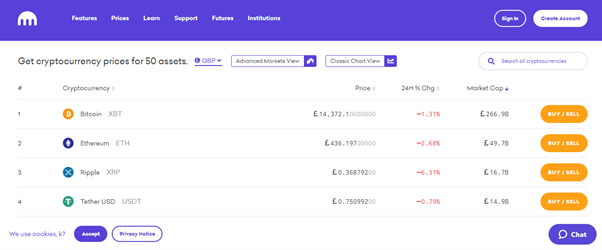 Source: Kraken
Kraken is very much the finished product. Its position in the market is secure and it is particularly popular with intermediate and advanced crypto investors. The functionality at Coinbase is more user-friendly but, at the same time, more limited.
Coinbase vs Bitstamp
Bitstamp has been operating for as long as Coinbase. Founded in 2011 the Luxembourg based exchange has a global client base.
Liquidity — One of the 'big five' exchanges.
Fees — A fraction of the fees charged by Coinbase.
Regulation — Bitstamp is licensed.
Deposits — A wide range of flexible payment functions.
Advanced tools — Bitstamp is popular with experienced users. The Tradeview-powered charts offer significant detail and in-depth analysis tools.

Source: Bitstamp
Being regulated cuts both ways. A lot of investors will be delighted to have some additional security. It does mean that Bitstamp is not available in as many countries as Coinbase and margin trading is also not available at Bitstamp.
Final Thoughts
There's nothing wrong with a bit of healthy competition. The recent scramble by Coinbase to open up services in new countries is an example of the dominant firm having to up its game.
How it pans out for the respective exchanges, and which transpires to be the best Coinbase alternative, is anyone's guess but for now, at least, customers are certainly benefitting.
People who read this also read: