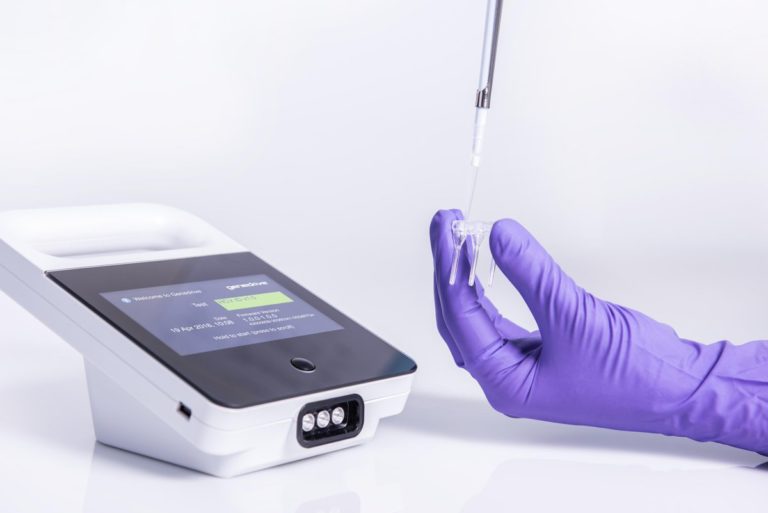 Genedrive PLC (LON: GDR) stock is up 25% since we discussed it last week. As we detailed the company is in the right market with a Covid testing product. The big question was whether there would be momentum behind the share price leading to a significant rerating. 

When we first looked at the Genedrive share price it was in the low 30s pence region on the back of a 115% rise in the previous five days. The big question was whether the stock had gained momentum, purchases happening because other purchases were happening, or would it all fade away. There was also the possibility that this was the start of a significant rerating for the company.
There has been continued action in that share price at Genedrive since then. The stock is up again to 50 pence and above. 
There have been two technical changes at Genedrive. One is the issuance of more shares as consideration for an old deal – this has been about 0.5% of the stock in issue and therefore isn't an important factor. The second is that the Global Health Investment Fund has changed its shareholding. This is of more importance. 
The background to the price movement in Genedrive over the past few weeks has been that the company has submitted its rapid covid test to the authorities for a CE marking. This is a necessary step to launching across the EU market. The use value of the test is that a positive result is gained in 8 minutes, a full negative result in 17. It's possible to imagine a significant market for that in these troubled times.
That was the likely trigger for the start of the rise in the Genedrive share price. As traders though we desire to know how long such a price move will carry on. Three possibilities present themselves, as we said earlier. 
The first is that people get a bit excited, the stock prices then falls back upon further consideration. The second is that there is a significant rerating of the share price as the news is fully digested about the future prospects. The third is the interim case, in which the movement of the share price itself creates more such movement – the momentum trade.  
That an investment fund, like Global Health, is aboard is not proof of any of the possibilities. It is though an indication that some others believe either the rerating or perhaps just the momentum case. 
Which of the three cases turns out in the end to be fully true is an unknown which is what makes Genedrive that trading opportunity. Uncertainty and thus volatility over prices being the very thing that creates opportunity. Which way the story will run is the uncertainty of course. 
That funds are interested in Genedrive makes it likely the story's not over either way as yet.
Should you invest in Genedrive shares?
Genedrive shares are traded on the London stock exchange's AIM market (the alternative investment market), which is the submarket specifically for smaller companies. AIM stocks are attractive to investors as they have tax advantages and smaller companies have the potential to benefit from rapid growth. But are GDR shares the best buy? Our stock market analysts regularly review the market and share their picks for high growth companies