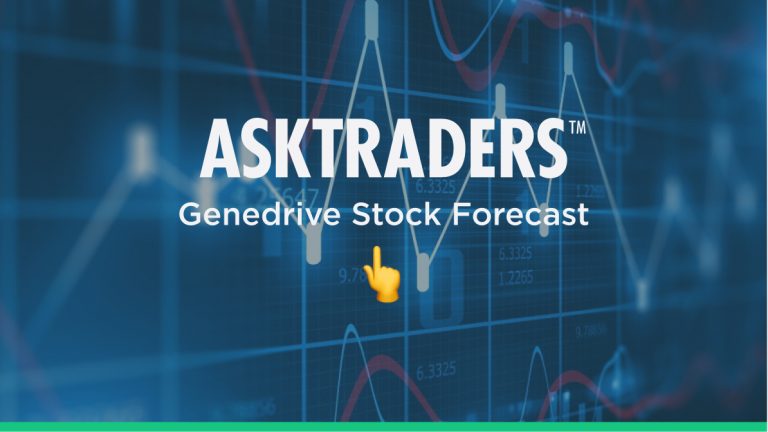 If you bought into Genedrive any time in the last 12 months, you're probably sitting on significant losses. The small-cap UK-based diagnostics group, which once saw its share price surge by a staggering 967% in the space of two months, has for some time left existing shareholders feeling that the firm has overpromised and under-delivered.
Since the highs of May 2020, the Genedrive share price has slumped by more than 82%, which while bad news for those left nursing losses could be good news for those considering stepping in at these levels to open a new position.

Make no mistakes, the firm is still a high-risk proposition. However, if some of the elements of the business plan that caused such excitement only one year ago do come back into play, there might once more be eye-watering share price gains in the pipeline.
There's something for everyone. Short-term traders can find joy using technical analysis to buy or sell Genedrive shares. Those with a longer-term view can use fundamental analysis to answer a different question: is Genedrive a good stock to buy and hold? This review will look at the prospects for both types of investors and come up with a Genedrive stock forecast for 2025 and beyond.
Genedrive Share Price Chart – 2017-2021
Who are Genedrive?
Genedrive's core operations involve developing rapid and low-cost molecular diagnostics platforms. These are used to identify and treat a selection of infectious diseases. It also has other divisions that involve human genotyping, animal health and pathogen identification. The firm uses cutting-edge technology, and true to its academic roots, is still based at the University of Manchester. The 2016 name change from Epistem Plc to Genedrive Plc represented a shift in approach as the firm looked to exploit the commercial applications of its range of new products.
When COVID-19 hit in early 2020, the firm was quickly identified as being in a position to meet the dramatic upward shift in demand for the kinds of products needed to manage the global pandemic. The firm's Genedrive® 96 COV19-ID Kit offered the hope of ground-breaking technology being used to offer easy-to-use, reliable and rapid testing for COVID-19.
Red tape has got in the way of Genedrive's meteoric share price rise and the time required to get the product to market is open to much debate. With fears that delays might still be likely, the firm, which is listed on the LSE with ticker GDR, has a valuation of £34.5m and a whole list of financial metrics that make for uncomfortable reading.

Source: IG
Where Will Genedrive's Stock Price Be in Three Months?
A lot of investor excitement focused on the Genedrive® COV19-ID Kit, a rapid point-of-care molecular test for SARS-CoV-2 detection, designed for the company's Genedrive® instrument. The share price rise and fall reflects the fact that such products are required to undergo formal clinical qualification and regulatory filing, and the rate at which these are completed can be hard to predict. It's fair to say that Genedrive has brought its product to market at the slow end of forecasts, and this equates to lost opportunities. The update from the company on the product released on 1st July 2021 caused a murmur in the share price. The low-key reaction was itself confirmation that the mood among investors is that game-changing and potentially profitable innovative items need to be production-ready and set up to generate much-needed hard cash.
Genedrive Share Price Chart – June-July 2021
Studying the fundamental analysis data relating to Genedrive is best done in the knowledge that the firm could potentially change the way that the COVID-19 pandemic is managed. The balance sheet is not pretty reading. It is yet to turn a profit and is burning through its cash pile and all the time waiting for its core product to be approved for market.
Genedrive Core Fundamentals

Source: IG
Coming up with a short-term Genedrive stock forecast is therefore heavily reliant on technical analysis with the caveat that news on the COVID-19 kit could send the share price hurtling in one direction or another.
The stock that printed prices as high as £2.99 in May 2020 has traded within a tighter range over the last 12 months. The peaks in the region of £1.62 in September 2020 and February 2021 were both followed by price weakness, marking this level out as a potential resistance level. A breakout above that level would be welcomed by the bulls, but with price drifting near £0.52, it's unclear if, or when, that test might come.
Genedrive Share Price Chart – 2020-2021 – Key Support and Resistance Levels
A potentially more likely scenario is a test of the £0.38 year-to-date low. Genedrive was trading at that level as recently as January, and if the share price hits that area and bounces, there will be plenty of investors looking to buy Genedrive shares with stop-losses just below what would become a significant support level. A break of £0.38 can't be discounted, particularly with the wedge pattern in place, and there aren't too many price support points below that level.
Genedrive Share Price Chart – March-July 2021 – Wedge Pattern
Where Will Genedrive's Stock Price Be in One Year?
The Genedrive Stock forecast for 2022 is heavily influenced by the hit-or-miss nature of its products making it to market. The 96 SARS-CoV-2 kit is designed to be a fast, accurate and easily deployable tool in the fight against COVID-19, but its rollout has been anything but 'fast'. That product is still waiting for regulatory approvals from the World Health Organization and the US Food and Drug Administration. Timings for approvals have been described by the company as "uncertain".
There are two factors that will offer some encouragement to investors. The first is that strategic partner Beckman Coulter Life Sciences has placed a pre-order of the 96 SARS-CoV-2 kit, which will generate $400,000 of much-needed revenue in H2 2021. The second factor is that the firm provides investors with an easy-to-use and regularly updated news channel. Using the service found here gives those with skin in the game the chance to monitor the progress, or otherwise, of the new products creeping through the development pipeline.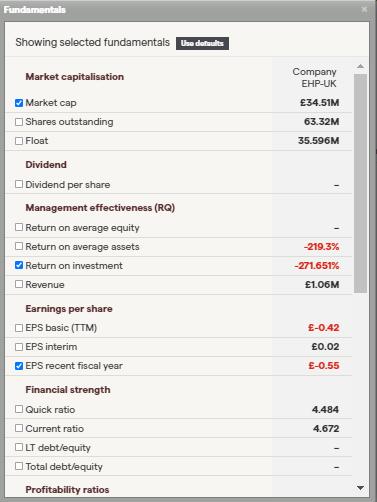 Source: IG
Cash is King
While the 'will-they, won't-they' situation continues with the COVID-19 testing device, the firm is facing a significant cash flow problem. Total revenues of £400,000 are down from £600,000 in the prior-year period, and the next earnings release will be the full-year trading account due to be shared in November 2021. The previous annual report didn't make for good reading. Genedrive's operating loss rose to £2.9m from £2.6m, and cash available as of 15th March was £2.8m with an R&D tax credit of £1m still outstanding.
Genedrive is something of a moonshot and future revenues are the main concern for most buy-and-hold investors, but if the firm keeps haemorrhaging cash, then shareholder interests could be diluted by part of the firm being sold or collateralised to secure near-term funding.
12-Month Technicals
If the Genedrive share price manages to build upward momentum, there are several potential key resistance levels to consider:
100 weekly SMA at £0.66
20 weekly SMA at £0.72
50 weekly SMA at £0.81
Weekly RSI of 41 leans towards the stock being oversold rather than overbought.
If the weekly RSI does hit 70 and indicate being overbought, then the events of February 2021 need to be considered. That was the last time that this level was reached and was followed by a significant and sustained sell-off.
Genedrive Weekly Share Price Chart – 2020-July 2021 – with RSI and SMA
Where Will Genedrive's Stock Price Be in Five Years?
It is clear that Genedrive is very much a 'buyer beware' situation, but given the recent pullback, it's a proposition that will be tempting a lot of investors. Despite the delays associated with the SARS-CoV-2 product, some news on its viability should be released soon. The fairly binary results will then flip the share price one way or the other. Buying Genedrive is therefore not necessarily a super-long-term proposition such as buying into commercial property and waiting for consumer habits to move some degree back towards pre-COVID-19 patterns. This means that capital shouldn't be tied up in the stock for long, and this can be attractive to those looking to make their cash work as much as they can.
Digging down into the company's most recent report on the 96 SARS-CoV-2 kit is therefore obviously of value. There are a lot of apologies on offer, but also a considerable diamond in the dust. The report states:
"While acknowledging the longer than anticipated development time, the Company has overcome significant technical hurdles and also further improved performance specifications alongside evolving marketplace requirements."
Source: Genedrive Plc
Ease of Use
The user-friendly functionality of the product still offers it a competitive advantage. The instrument is high spec but still appropriate for use by those without previous molecular experience. The simple, four-step workflow uses an 'eye-dropper' liquid transfer process.
Timeline
Testing of prototypes is still in progress, but the company is "optimistic that this can be completed successfully". After those are completed, it is targeting regulatory (CE) marking at the end of September/early October.
Why is Genedrive Causing Such a Stir?
The share price slump is largely down to Genedrive missing the first year of COVID-19 revenues. A lot of sales were lost due to the failure to get the product out into the market fast enough. The clever aspect of 96 SARS-CoV-2 units is that they are in the box seat in terms of managing further waves of COVID-19 infection, and few would suggest that those are unlikely to occur. As the Chairman's Statement of July 2021 says:
"In contrast to many competitor products, the test targets two genes of the SARS-CoV-2 genome, and is shown to be inclusive of all current Variants of Concern (VoCs), including the Delta variant. The intent of a two-gene design is to provide additional robustness to new emerging VoCs in the future."
Source: Genedrive Plc Chairman
There might not be a silver bullet for testing the world's population for COVID-19, but having the next best thing would be pretty handy and super-profitable.
Is Genedrive a Good Buy?
There are a particularly large number of 'unknowns' in play, and investors who don't happen to be world-leading students of many different areas of medical diagnostics are largely reliant on others being willing to interpret the medical data into more manageable terms. A decision to buy Genedrive is a long way from making that call because you visited a high-street shop and decided that it being packed full of new customers was an adequate buy signal.
Other risks include the size of the firm. Genedrive may have had a share price in the region of £3 last year, but it is in essence a small-cap penny stock, and those have particular characteristics that investors need to be aware of.
Given the product's alleged ability to keep up with new variants of COVID-19, it has a competitive advantage, which means that if the dice do land the right way, the gains could be considerable.
The Best Brokers to Trade Genedrive Stocks:
eToro:
68% of retail CFD accounts lose money
Take a look
If you are ready to add some Genedrive stocks to your portfolio you'll need a broker that is regulated, has low fees and a user-friendly platform. Finding one can be a daunting task, which is why we've selected some of our favourites that tick all of these boxes to help you get started.