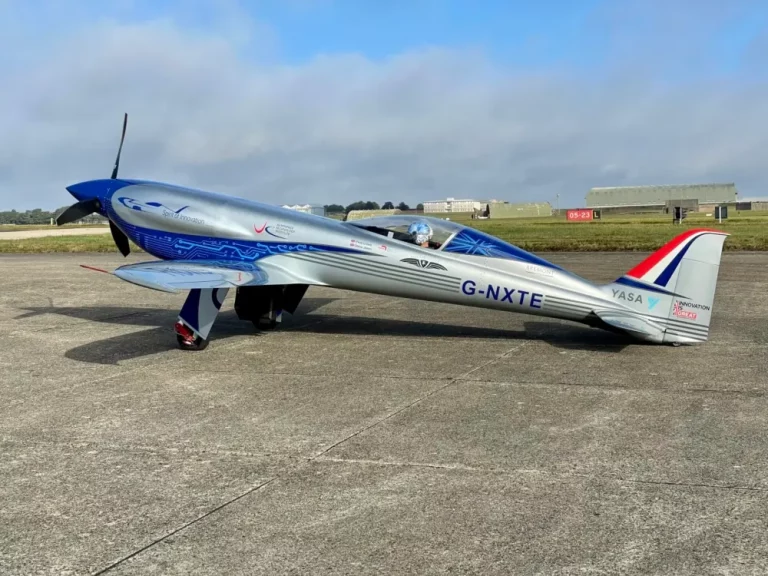 Key points:
Rolls-Royce shares rallied 4.61% after selling its Bergen Engines business.
The aviation company made  €91 million from the sale.
The firm faces a significant threat in the rising global Omicron cases.
The Rolls-Royce Holding PLC (LON: RR.) share price rallied 4.61% after selling its Bergen Engines division to Langley Holdings plc for €63 million.

The above amount represents the division's enterprise value since Rolls-Royce generated proceeds worth €91 million from the sale and retained €16 million in cash held by Bergen at the time of the sale.
The Bergen Engines business generated revenues worth €200 million in the past financial year, making the unit an attractive acquisition target.
Rolls-Royce intends to use the sale proceeds to boost its balance sheet as it works hard to reclaim an investment-grade rating on its bonds by accumulating assets and reducing its overall liabilities.
The asset disposal was first announced on 3 August 2021 but was recently completed since it took a while to separate the business from Rolls-Royce's ongoing operations.
I have previously covered the British plane engine and power systems manufacturer, where I highlighted the company's restructuring efforts driven by the disposal of its non-core businesses and the reduction of its workforce.
Rolls-Royce earned over £2.0 billion from asset disposals completed in 2021, such as the sale of its IP Aero business for €1.7 billion. In addition, the company is on track to cut its annual expenses by a further £1.3 billion by cutting more jobs this year.
Furthermore, the company is set to benefit from the resurgence of global air travel. It generates a significant portion of its revenues from the miles travelled by planes fitted with its engines that require servicing.
However, the rising global cases of the Omicron variant of the coronavirus pose a significant threat to the global aviation industry. As a result, many countries consider imposing movement restrictions to combat the rising cases of Omicron.
Still, the aviation company has a silver lining because scientists have discovered that the Omicron variant is not as lethal as was once believed. In addition, the fact that some booster shots of COVID-19 vaccines have proven effective against the variant is also a positive for the firm.
*This is not investment advice. Always do your due diligence before making investment decisions.
Rolls-Royce share price.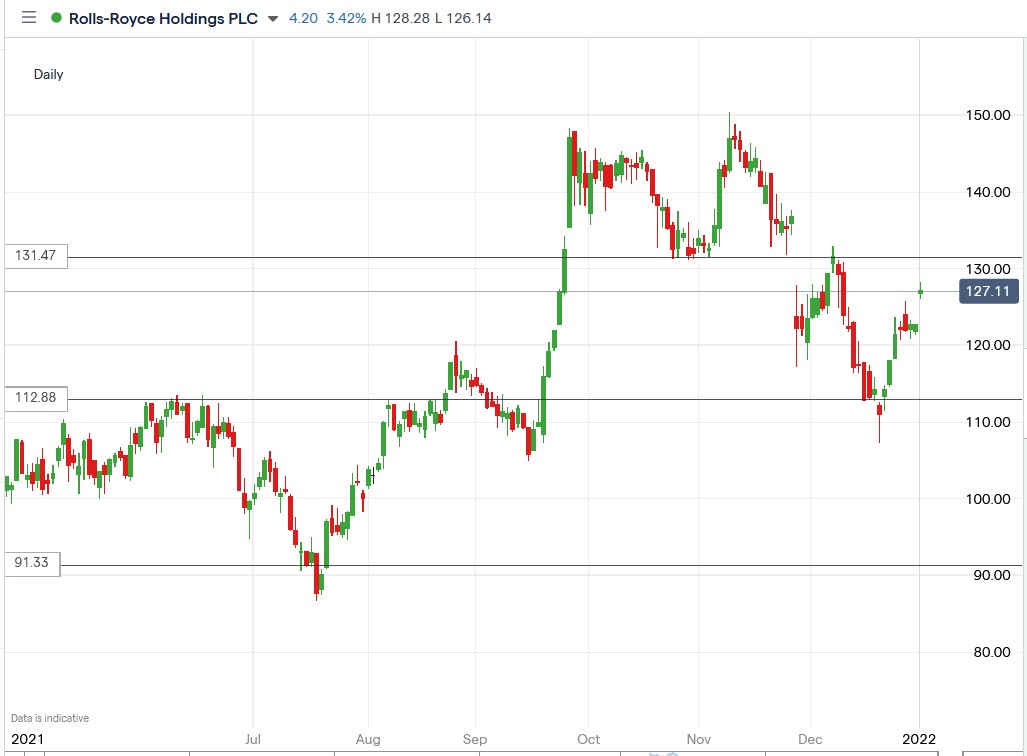 Rolls-Royce share price rallied 4.61% to trade at 128.29p, rising from Friday's closing price of 122.64p.
Should you invest in Dollar Tree shares?
If you're a smart investor, you will know that having large-cap stocks in your portfolio is vital. They are more mature companies, considered safer investments, trade with less volatility, have greater analyst coverage, and in most cases, have a steady dividend stream. Due to the current market environment, we think now is the perfect time to add large-cap stocks to your portfolio. But which large-cap shares should you buy? Our stock analysts regularly review the market and share their picks for some of the best large-caps to invest in