Shares of Salesforce.com Inc., (NYSE: CRM) today surged 27.9% higher driven by the company's upbeat Q2 earnings results that were released yesterday after-hours.
The company reported its first $5 billion quarter just a day after it was revealed as the stock replacing Exxon Mobil on the DJIA index.
Salesforce announced that it had recorded revenues of $5.15 billion in Q2 as most businesses allowed their employees to work from home due to the coronavirus lockdown measures.
The firm saw demand for its cloud business software skyrocket as businesses shifted most of their operations online in order to remain operational.
Marc Benioff, Salesforce's CEO said: "We're in a new world. We're in an all-digital world with the work digitally, we're living digitally, we're educating digitally."
The firm also upped its full-year revenue outlook to $20.7 billion to $20.8 billion from the previous forecast of $20 billion.
Salesforce.com share price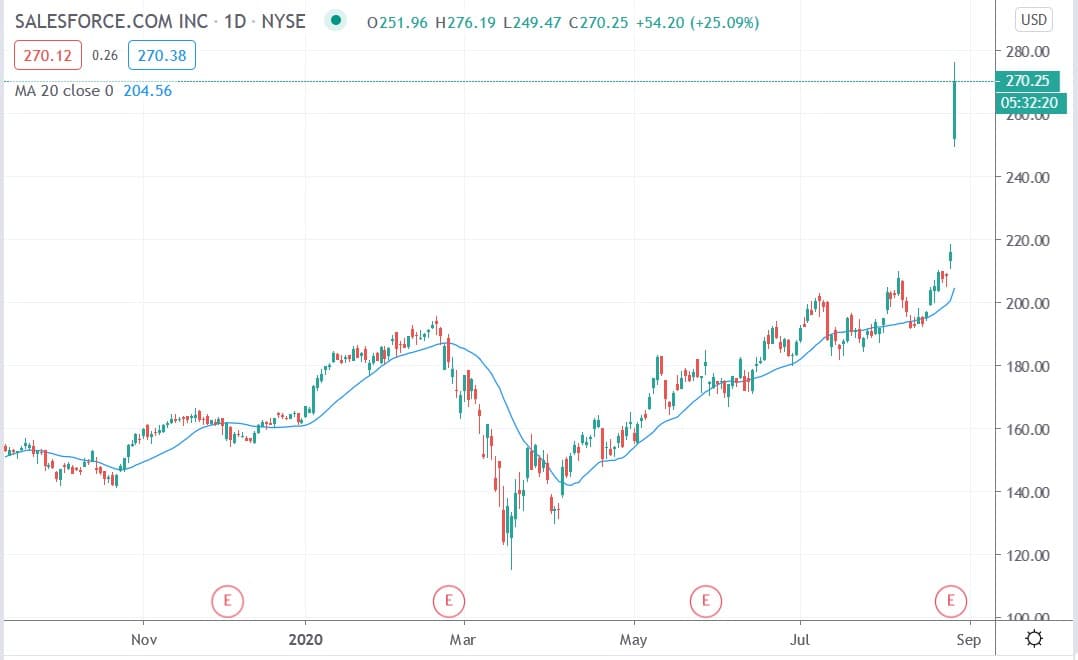 Salesforce shares spiked 27.9% higher to trade at $276.43 having ended yesterday's session trading at $216.15.