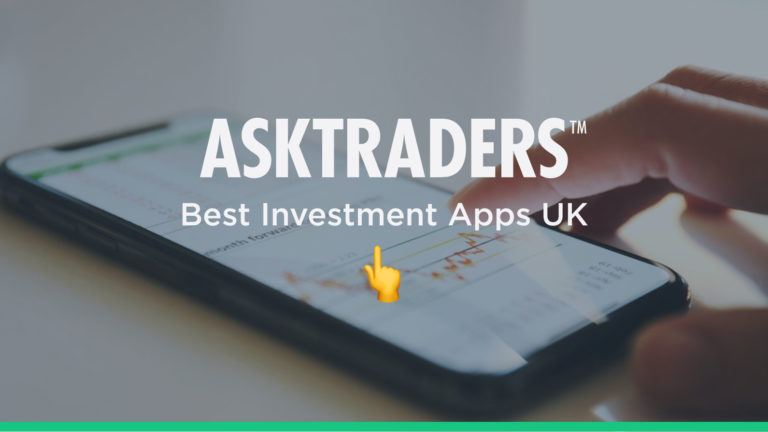 Investing has been revolutionised by a stream of insurgent operators offering tech-influenced user-friendly services to the masses. Whether you were already actively investing or not, the increased ease with which you can make your money work for you is a trend worth considering. This review will outline some of the best investing apps in the UK and which ones might be best suited to you. This article will cover the following:
Why use investment apps?
Ready-made investment apps
Active management investment apps
Final thoughts
Why Use Investment Apps?
Keeping up to date with the markets is fundamentally important if you want to optimise your investment returns. With markets moving so rapidly, being in a position to manage your account can be all-important.
Research and analysis are also key parts of the investment process. The clever features that come as part of modern apps allow you to study your target market in detail and use otherwise wasted time to work out a clear approach.
One common mistake for beginner traders is entering into positions too early. Using apps to ensure your strategy is fully thought out before it's implemented can help your trading bottom line.
It might just be that you want to carry out some account administration tasks. Recent advances mean that tasks ranging from withdrawing or depositing funds, to adjusting your dashboard lay out can all be done on the move.
All of the apps mentioned below are free to download and available to users in the UK in Android or iOS format.
Ready-made Investment Apps
Beginners, in particular, find the convenience of ready-made portfolios quite appealing. The good news is that there are lots of managers that offer diversified portfolios for you to invest in. By creating a basket of stocks, or other assets, these products spread the risk rather than betting on one particular name.
The extent to which these funds are 'managed' differs from app to app. The general rule is that the less 'active management' that goes into them, the cheaper they are to run. This might be an important consideration if you are looking to hold your position for some time.
All of the below apps are considered the mobile platforms format for firms that have more extensive desktop sites. When it comes to these apps, the aim is to make things easier for you if you're looking to follow your portfolio at different times of the day.
Moneyfarm
One of the big players in the robo-advisory sector. Moneyfarm uses algorithms to analyse your investment objectives and pair you up with appropriate fund-style products. These funds are, in-turn, managed by computer models that analyse historical data and current market conditions to try and generate a return.
The big-plus for this degree of passive investment is that you can access a diversified fund but avoid paying too much in administration fees and commissions.
Highlight features of the Moneyfarm investment app:
In a sector already recognised for offering low-cost trading, Moneyfarm consistently posts market leading T&Cs.
The firm's reputation for driving down prices has a long-track record, suggesting its role as the 'investors' champion' is here to stay. Further rate cuts in February 2020 cemented the platform's position as a value proposition.
Minimum account balance is set at a relatively high £5,000, but if you are able to set up a direct debit for regular deposits, that figure comes down to £1,500.
Four account types: Pension, ISA, Junior ISA and General Investment
Responsible / borderline conservative, approach to risk management
Ideal for the casual investor or beginner

Nutmeg
Founded in London in 2011, Nutmeg has become one of the leaders of the robo-advisory sector. It has built a client-base of more than 1 million customers by offering investors an easy way into investing. The app is well designed and reflects Nutmeg's willingness innovate and to invest in new technologies.
Highlight features of the Nutmeg investment app:
Great entry-level functionality – ideal for beginners
Transparent and competitive pricing.
Four easy to understand strategies to follow – Fully Managed, Smart Alpha, Socially Responsible and Fixed Allocation.
Five investment products to choose from – ISA, Junior ISA, Lifetime ISA, Pension and General Investment.
Other services can be bolted onto your account, including wills, life insurance and mortgages.
Minimum opening balance requirement can be as low as £100, depending on the product.

Wealthify
The Wealthify app is again tailored to a UK audience. It uses a similar algo-based approach to investing on behalf of its clients and has performance returns in line with the sector. Using the Wealthify app takes you though to a platform that aims to combine convenience with ultra-low costs.
Highlight features of the Wealthify investment app:
Won't be beaten on price. Has overhauled and simplified its pricing schedule and now charges 0.6% on all portfolios.
T&Cs are hard to beat for anyone investing £20,000 or less.
Bought by insurance giant Aviva in 2018. Being part of a larger group reduces the 'counterparty risk' of clients.
Four account types – Pension, ISA, Junior ISA and General Investment
The minimum initial investment at Wealthify is £1. This is one of the lowest entry levels in the sector.

Active Management Investment Apps
Many other investment firms offer apps to support their clients. Tickmill and eToro offer thousands of different markets. While supporting the investment approach of the more passive apps, these also accommodate more active traders.
eToro
eToro has 13 million clients globally and is a trusted and respected brand name in the UK where it is regulated by the FCA.
Highlight features of the eToro investment app:
Minimum account opening balance of $200 and minimum trade size as low as $50.
More than 800 equity markets to trade in multi-asset trading account.
Zero commission trading in ETFs.
Many more other markets to trade.
Unlimited daily withdrawals.
*68% of retail CFD accounts lose money
Tickmill
The Tickmill app offers clients the opportunity to invest in a wide range of asset classes including equity indices, precious metals, futures, bonds and foreign exchange.
Ultra-low trade execution costs.
Vast library of research and analysis resources to help you identify investment opportunities.
State of the art trading infrastructure to ensure your trading is reliable and effective.
Advanced analytical tools, which will appeal to more experienced investors.
Winner of 'Most Reliable Broker' award at the Online Personal Wealth Awards, 2020.
Hold all your assets in the same Tickmill account.
Final Thoughts
The new entrants into the investment management sector have brought with them a range of neat ideas. Mobile trading and research can feed through as enhanced returns, so picking a firm with an effective app is a great first step.
People Who Read This Also Read: