A stock that is considered a blue-chip belongs to a major, trusted company. Companies that have been around for a while, consistently turn a profit, and regularly distribute cash dividends to shareholders typically fall into this category.
A blue-chip firm is one with a market capitalization in the billions of dollars, that dominates its industry or ranks among the top three companies in its field, and that has a well-known brand.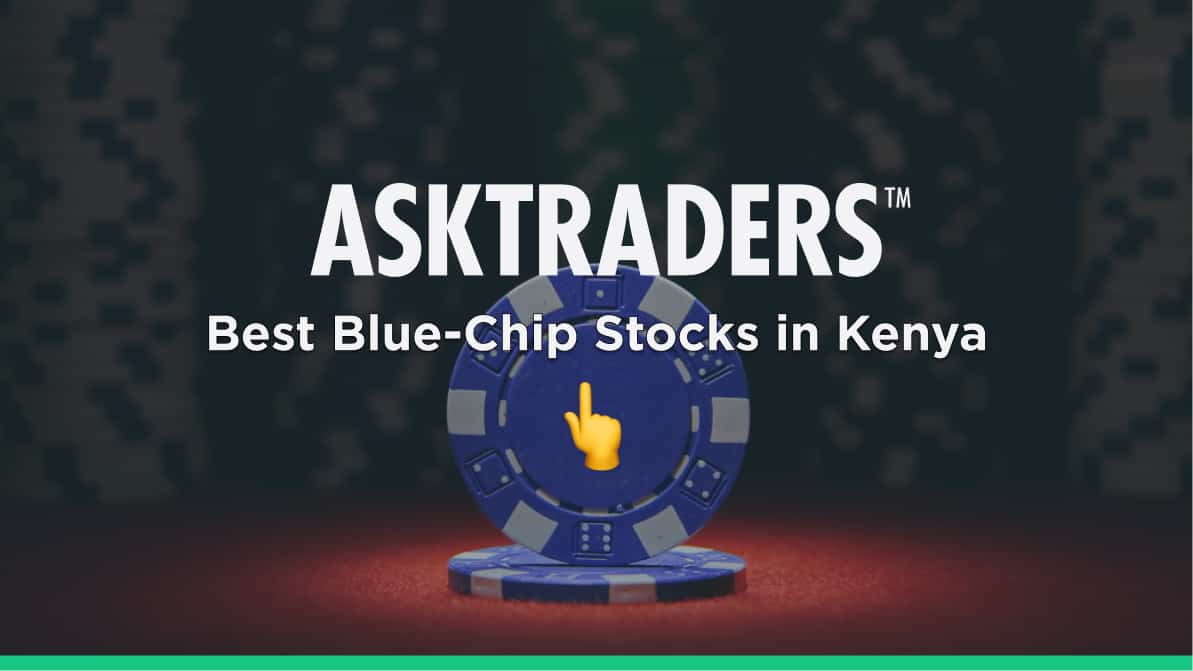 There has never been a better opportunity for Kenyan investors to enter the market than now. Because of this, there is a lot of competition among internet brokers, which drives prices down and functionality up.
Many online FX and CFD brokers are available to anyone interested in trading international financial instruments. Once you have chosen the best broker for your trading needs, the next step is to decide on a blue-chip investment which best suits your portfolio.
To this end, we have listed the 5 best blue-chip stocks in Kenya which can be purchased on the Nairobi Stock Exchange.
Safaricom (NSE: SCOM)
Safaricom has come a long way from its inception as a subsidiary of the state-owned monopoly operator, Kenya Posts & Telecommunications Corporation (now known as Safaricom).
Safaricom Limited began operations as a public limited company in October 2000. Safaricom provides phone, data, financial services, and enterprise solutions to consumers, businesses, and government organisations across several channels.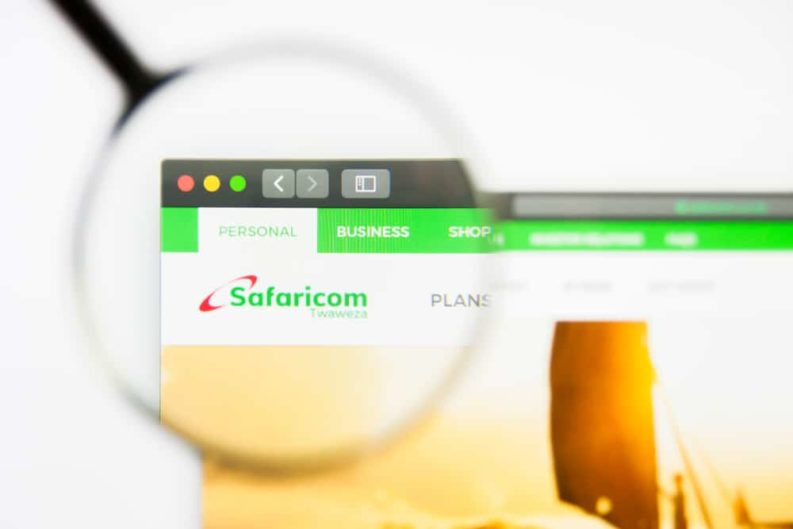 Safaricom is the largest telecommunications company in East and Central Africa, serving over 25 million customers. The company offers over a hundred distinct services, and its customers can reach out to them through more than two hundred thousand touchpoints.
With this year's infrastructure investment of KSh 32.13 billion, Safaricom, a business listed on the Nairobi Securities Exchange with annual sales of KSh 150 billion, is able to provide 3G service to more than 78% of the population of Kenya and 2G service to more than 95%.
Capitalizing on its one-of-a-kind fibre infrastructure, Safaricom has built a specialist enterprise business and offers managed IT services to customers in the East African region.
The M-Pesa service offered by Safaricom is the most popular commercial mobile money transfer platform in the world. More than 23 million people have signed up to use M-Pesa since it launched in March 2007, and the service is backed by more than 100,000 M-Pesa Agents across the country.
Equity Group Holdings (NSE: EQTY)
Listed on the Nairobi Securities Exchange, the Uganda Securities Exchange, and the Rwanda Stock Exchange, Equity Group Holdings Plc (EGHL) is a pan-African financial services holding company.
Representative offices for conducting business are also available in the Democratic Republic of the Congo, Kenya, Rwanda, Uganda, South Sudan, Tanzania, and Ethiopia.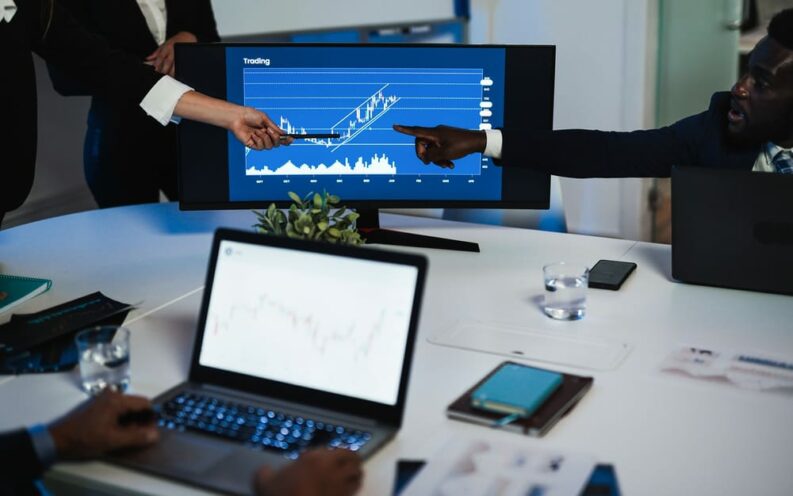 Investment banking, insurance, telecommunications, financial technology, and social impact investments are among the other segments. Equity Group is the largest bank in the area, with total assets of KSh 1.12 trillion (USD 11.2 billion).
It has a market cap of over $2 billion and more than 15 million users. When it comes to deposits, it is the biggest bank. The Group has embraced the use of internet banking channels extensively and now has 337 facilities, 56,772 agents, 32,269 merchants, and 697 automated teller machines.
KCB Group Plc (NSE: KCB)
On January 1, 2016, KCB Group Limited transitioned from an operating company to a holding company. KCB Bank Kenya, which began operations on January 1, 2016, is a wholly owned subsidiary of KCB. Tanzania, South Sudan, Uganda, Rwanda, Burundi, and Ethiopia are all countries where KCB has branches.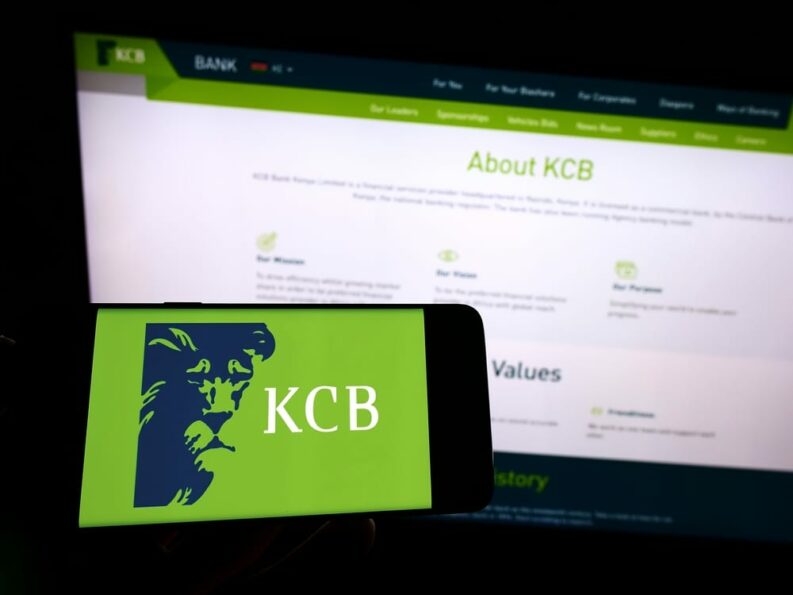 It has complete authority over the KCB Insurance Agency, KCB Capital, and the KCB Foundation, among its many other subsidiaries and affiliates. To better serve its customers in East Africa, the bank has opened offices in all 47 of Kenya's counties.
KCB Group Limited is a company that trades on the Nairobi Securities Exchange and is included in the NSE 20 share index. Additionally, the Company's shares are traded on the stock exchanges in Dar es Salaam, Uganda, and Rwanda.
The corporate services offered by KCB are among the best in the industry because they contribute to pre-existing value chains and clusters, thereby improving the bank's Risk-weighted Assets.
Since it has the largest asset base in the area at 500 billion Kenyan Shillings, the bank is able to easily get funds and stay ahead of the competition.
East African Breweries (NSE: EABL)
East African Breweries Limited (EABL) is the undisputed leader in the branded alcohol beverage market in East Africa, with to its extensive line of beers, spirits, and ANADs.
The company's diversification into breweries, distilleries, support businesses, and a distribution network across the area is vital to meeting the needs of East African consumers for premium brands and to maintaining steady profits for investors in the region.
KBL has gone a long way since its founding in 1922, and it is now Kenya's most prominent brewer. Located in Ruaraka, not far from Nairobi, lies KBL Brewery. As a result of the factory's creative practises, production costs have been greatly decreased while quality has been improved.
Tusker Lager is the preferred brew among drinkers. Pilsner, White Cap, White Cap Light, Senator, Guinness, Allsopps, and President Lager are a few other well-known brands.
Co-Operative Bank of Kenya (NSE: COOP)
The Co-operative Bank of Kenya Ltd provides corporate and retail banking as well as investment and asset management services across the country. Their comprehensive portfolio extends to other parts of the banking value chain as well.
Retail Banking at The Co-operative Bank of Kenya Ltd offers loans, deposits, and other balances and transactions to individual consumers, while Wholesale Banking caters to businesses. Loans, deposits, and other balances and transactions are provided by wholesale banks to large businesses and government agencies.
Stocks of The Co-operative Bank of Kenya Ltd are currently selling at 13.40 KES per share. At a P/E of 6.77 and with earnings per share of 1.98 KES, the company has a market worth of 78.6 billion KES. There are now 5.87 billion shares available for purchase.
Investors looking to purchase or sell The Co-operative Bank of Kenya Ltd stocks might anticipate profitable dividends and earnings as the company's earnings per share (EPS) and profits grow in the coming quarters.
People Who Read This Also Viewed: