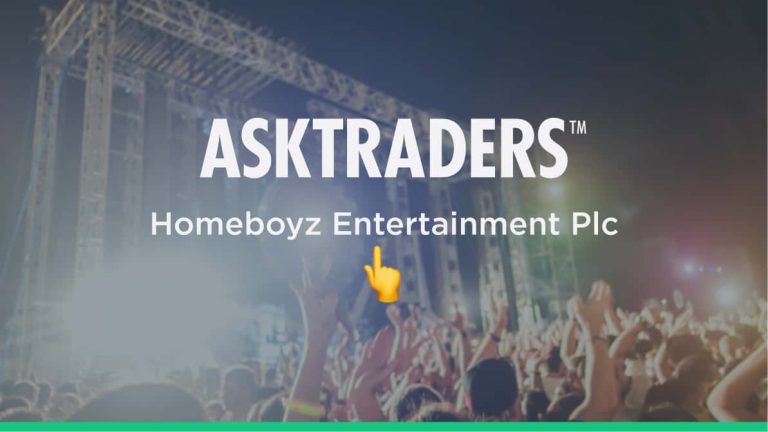 Homeboyz Entertainment Plc Stock Performance
Homeboyz Entertainment PLC is the newest member on the Nairobi Securities Exchange (NSE) and the only listed entertainment company in Kenya.
The entertainment company gets most of its revenues from events management and that has significantly been affected by the current pandemic.
Homeboyz Entertainment Plc thus expected that its net profit for the year ending December 31st, 2020 would be significantly lower than the net profit reported at the end of December 31st, 2019 when it posted a net profit of 36.6 million KES.
In a statement to investors, Homeboyz announced that it had secured contracts with the Kenya Football Federation, Kenya Rugby League, WRC Safari Rally, East Africa Motor Sports Club, The Superbike Association, E-sports Federation of Kenya and the Magical Kenya Open. The company is convinced that its financial performance will improve as the economy recovers from the negative effects of the pandemic.
An analysis of financial data of Homeboyz Entertainment Plc and a research report by AIB-AXYS Africa released in December 2020 highlighted the company's key revenue drivers, including diversified sources of income. Homeboyz Entertainment Plc's new business model is based on long-term contracts, and the huge potential in the E-sports business.
Homeboyz was the 19th listed company to issue a profit warning for the current financial year.
Since Homeboyz Entertainment Plc stocks was only listed on the NSE in December 2020, no figures and information about trading performance, like Price/Earning ratio or earnings per share are available yet. The company listed 63.2 million shares at a price of 4.60 KES per share.
With an expected increase of earnings per share and possible profits, investors who consider to buy or sell Homeboyz Entertainment Plc stocks can look forward to profitable dividends and earnings in years to come.
With an analysis on the live chart of Homeboyz Entertainment Plc, analysts forecast further improved performance for the Consumer Services sector, specifically the Media industry, with market share growing as trading volumes increase.
Highlights of Homeboyz Entertainment Plc in 2021
Homeboyz Entertainment Plc was only listed in December 2020 with a share price of 4.60 KES, and no information is available on whether it has gained value on its price valuation, where year-to-date performance is concerned.
How to buy Homeboyz Entertainment Plc stocks – Step by Step
The stock market is still one of the most popular financial markets that attracts millions of retail investors and participating traders daily. To buy, sell or trade Homeboyz Entertainment Plc stocks, traders and investors should follow a few easy steps:
Select a forex broker that offers access to the Nairobi Securities Exchange (NSE).
Review the broker's trading conditions, fees, deposit and withdrawal methods, trading platform, customer support, regulation, and other components to ensure that they are aligned with your trading
Open a live trading account with the broker by completing the online application form and providing the necessary documentation to verify the trading
Find the symbol of the share that you want to buy, in this case, "HBE".
You can start by making your first share purchase through the broker.
You can now continue to buy more shares to build and diversify your portfolio.