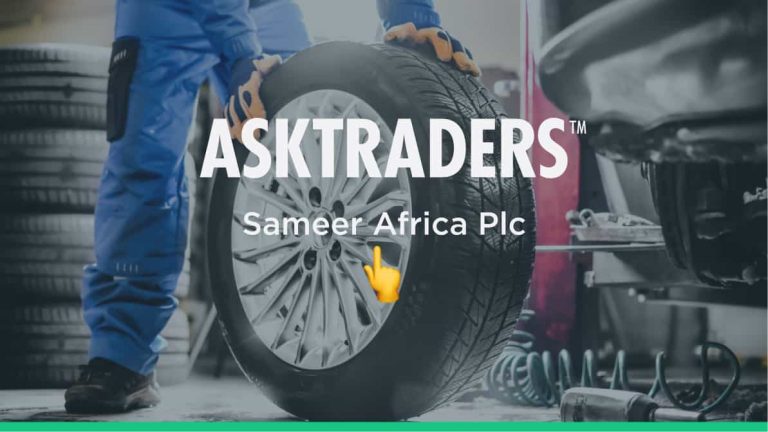 What is Sameer Africa Plc
Sameer Africa Plc is a company based in Kenya that is mainly engaged in the manufacturing and importation and sale of tyres and related products and services, as well as the letting of investment properties.
The history of Sameer Africa Plc can go back to 1969 when it was founded as Firestone East Africa, and it was listed on 1 January 1994. In 2005 the company changed its name to Sameer Africa Limited. Sameer Africa Limited is a subsidiary of Sameer Investments Limited.
Sameer Africa Plc has a diversified portfolio and a product range that includes passenger textile and steel belted radials, 4×4 tires, light truck radial and bias, truck and bus, agricultural, industrial and Off-The-Road tires under the brand name, Yana. Sameer Africa Plc produces both tube type and tubeless tires and also produces tubes and flaps.
The head office of Sameer Africa Plc is in Nairobi, Kenya.
Today, Sameer Africa Plc manufactures and imports tyres and automotive products and sells them through several distribution outlets in the Eastern African countries of Kenya, Uganda, Tanzania, Rwanda and Burundi. Sameer Africa Plc's subsidiaries in these countries include Sameer Africa (Uganda) Limited, Sameer Africa (Tanzania) Limited, Yana Tyre Centre Limited, Sameer Industrial Park Limited and Taqwa Trading Limited.
Sameer Africa Plc also produces a range of products under the Bridgestone brand that services the retail sector, large fleets and government sectors through wholly-owned and branded tyre centres in the major cities and towns in Kenya.
Sameer Africa Plc's interest in property investment includes managing a property letting agency that is responsible for the letting of investment properties.
Sameer Africa Plc's equity stocks are for sale online on the Nairobi Securities Exchange (NSE) under the stock symbol SMER.
Peter Mugambi Gitonga is the current Independent Managing Director of Sameer Africa Plc and Erastus Kabutu Mwongera is the Non-Executive Chairman.
The company forms part of the Automotive Industry and the Consumer Goods Sector.
Sameer Africa Plc Stock Performance
The current price for Sameer Africa Plc stocks is 3.85 KES. The company has a total market capitalization of 957 million KES, with a P/E ratio of 21.50 and earnings per share of 0.16 KES. A total of 278 million shares are outstanding.
SMER closed its trading day on Monday 13 September 2021 at 3.85 KES per share on the Nairobi Securities Exchange (NSE), with an 8.8% gain over its previous closing price of 3.54 KES. An analysis of financial data showed that shareholders can be confident about SMER knowing the stocks has accrued 21% over a recent four-week period, one of the tops on the NSE.
A growth in profits was experienced and with an increase of earnings per share and steady profits within the period, investors who want to buy or sell Sameer Africa Plc stocks can look forward to profitable dividends and earnings in years to come.
According to an analysis on the live chart of Sameer Africa Plc, analysts forecast further improvement in performance for the automotive industry sector with market share to grow as trading volumes increase.
Highlights of Sameer Africa Plc in 2021
Sameer Africa Plc opened the year with a share price of 3.25 KES and has gained 18.5 % in value on its price valuation, ranking 14th on NSE with its year-to-date performance.
Sameer Africa Plc is currently the 42th most-traded stock on NSE and over a period of three months from June to September 2021 it has experienced a trading volume of more than 246 300 shares in total, which were finalized in 159 deals, and were valued at a total of 843 556 KES over those three months, with an average of 3,910 shares in each of the trading sessions.
Sameer Africa Plc experienced a volume high of 69 000 shares traded on 29 June during that same period.
How to buy Sameer Africa Plc stocks – Step by Step
The stock market is still one of the most popular financial markets that attracts millions of retail investors and participating traders daily. To buy, sell or trade Sameer Africa Plc stocks, traders and investors should follow a few easy steps:
Select a forex broker that offers access to the Nairobi Securities Exchange (NSE).
Review the broker's trading conditions, fees, deposit and withdrawal methods, trading platform, customer support, regulation, and other components to ensure that they are aligned with your trading
Open a live trading account with the broker by completing the online application form and providing the necessary documentation to verify the trading
Find the symbol of the share that you want to buy, in this case, " SMER".
You can start by making your first share purchase through the broker.
You can now continue to buy more shares to build and diversify your portfolio.