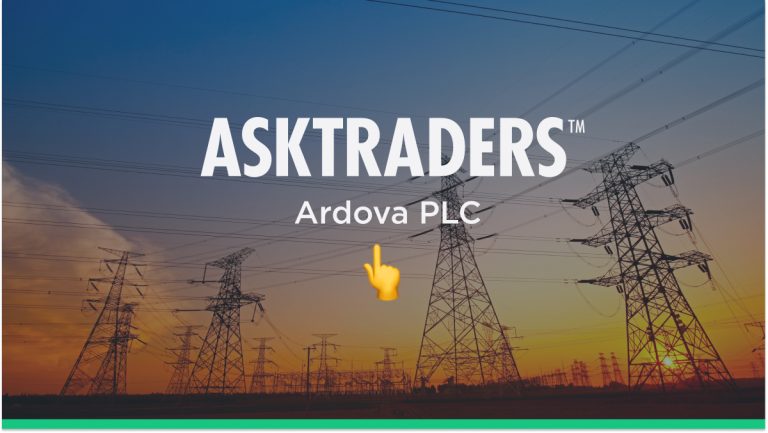 Ardova PLC operates an extensive network of 450 outlets which are located across Nigeria, with major fuel storage facilities in Apapa and Onne. There is an aviation joint users hydrant located in Lagos, joint aviation in Abuja, Port Harcourt, and Kano, all serving the aviation industry.
Ardova PLC's equity stocks are for sale online on the Nigerian Stock Exchange (NGX) under the stock symbol ARDOVA. Today, Ardova PLC has more than 405 employees and the current area that it serves is limited to West Africa.
Ardova PLC is headquartered in Victoria Islands, Lagos, Nigeria, and its portfolio of products includes petroleum products, fuel oils, Jet A-1 fuel, Lubricants, and gas cylinders, amongst others.
The CEO for Ardova PLC is Olumide Adeosun and the company forms part of the Oil and Gas Industry, Energy Sector, and the Oil and Gas Producers sub-industry.
Ardova PLC Performance
The current share price for Ardova PLC stocks is 15.50 NGN and the company has a total market capitalization of 20.2 billion NGN, with a P/E ratio of 3.90 and earnings per share of 3.97 NGN, and a total of 1.3 billion shares outstanding.
In an analysis of financial data, Ardova PLC showed that profits for the tax were up from 1.1 NGN in the first half of the year to 2.6 billion, indicating a growth of 1.5 billion NGN. This growth indicated a rebound in economic activity along with improved margin efficiency.
Financial results showed that Ardova PLC experienced a revenue decline of 0.6% year-on-year to 86.7 billion NGN. This was because of supply shortages experienced with Pipelines Product Marketing Company (PPMC) during the first quarter of 2021, and the volumes of products sold declined by 28%.
Ardova PLC's cost margin increased to 91.5% during the first half of 2021 from 94.9% in the same period of 2020. This was caused by increase sales in lubricants while there is improved economic growth at a steady, stable growth rate.
Ardova PLC also experienced improved margin efficiency which boosted its gross profits alongside its operating profit by 37.8% with an improvement of 188.3% year-on-year at 7.4 billion NGN and 2.6 billion NGN, respectively.
With an increase of earnings per share to 3.97 NGN and consistent profits within the period, investors who want to buy or sell ARDOVA stocks can be assured of lucrative dividends and earnings in quarters to come.
According to an analysis on the live chart of ARDOVA, analysts forecast further improved performance for the fuel sector with market share growing as trading volumes increase.
Highlights of Ardova PLC in 2021
Ardova PLC started the year with a share price of 13.55 NGN, and it has gained 14.4% in value on its price valuation, ranking it 41st on NGX where year-to-date performance is concerned.
Ardova PLC is currently the 74th most-traded stock on NGX and it has experienced a total trading volume of more than 16.9 million shares, which were finalized in 1,741 deals, which were valued at a total of 267 million NGN over three months, with an average of 267,974 shares in each trading session.
Ardova PLC experienced an all-time volume high of 3.03 million in July while experiencing a low on September 1. Earlier in the year, Ardova PLC indicated a 136% profit increase for the second quarter despite experiencing a revenue drop, according to an unaudited analysis of financial statements.
Ardova PLC has dedicated efforts to increase the market share that it has in the lubricant market significantly. This will be achieved by signing an agreement with Shell Lubricant, which appears to be yielding support.
However, despite this, the profit margin in the Premium Motor Spirit (PMS) segment still seems low as Ardova PLC does not yet hold a wholesale privilege.
How to buy Ardova PLC stocks Step-by-step
The stock market is one of the most attractive financial markets that sees millions of retail investors and traders' participation daily. To buy, sell or trade ARDOVA stocks, traders and investors can follow these simple steps:
Find the share that you want to purchase, in this case, "ARDOVA".
Select a forex broker that offers access to the Nigerian Stock Exchange(NGX).
Review the broker's trading conditions, fees, deposit and withdrawal methods, trading platform, customer support, regulation, and other components to ensure that they are aligned with your trading plan.
Open a live trading account with the broker by completing the online application form and providing the necessary documentation to verify the trading account.
Make your first share purchase through the broker.
Build and diversify your portfolio by buying more shares.