Shares of Moderna Inc, an American biotechnology company, today gapped 11.3% higher during premarket trading after revealing that it had secured funding worth $472 million from the US government to start the Phase 3 trial of its COVID-19 vaccine.
According to a statement, Moderna's CEO Stéphane Bancel said: "Encouraged by the Phase 1 data, we believe that our mRNA vaccine may aid in addressing the COVID-19 pandemic and preventing future outbreaks."
The funding came from the U.S. government's Biomedical Advanced Research and Development Authority (BARDA) raising the agency's contribution to the vaccine's development to a total of $955 million.
However, many of the top executives at Moderna have been selling their shares as they capitalise on the stock's recent rally with the latest estimates indicating that the insiders have sold over $250 million worth of stock.
Moderna share price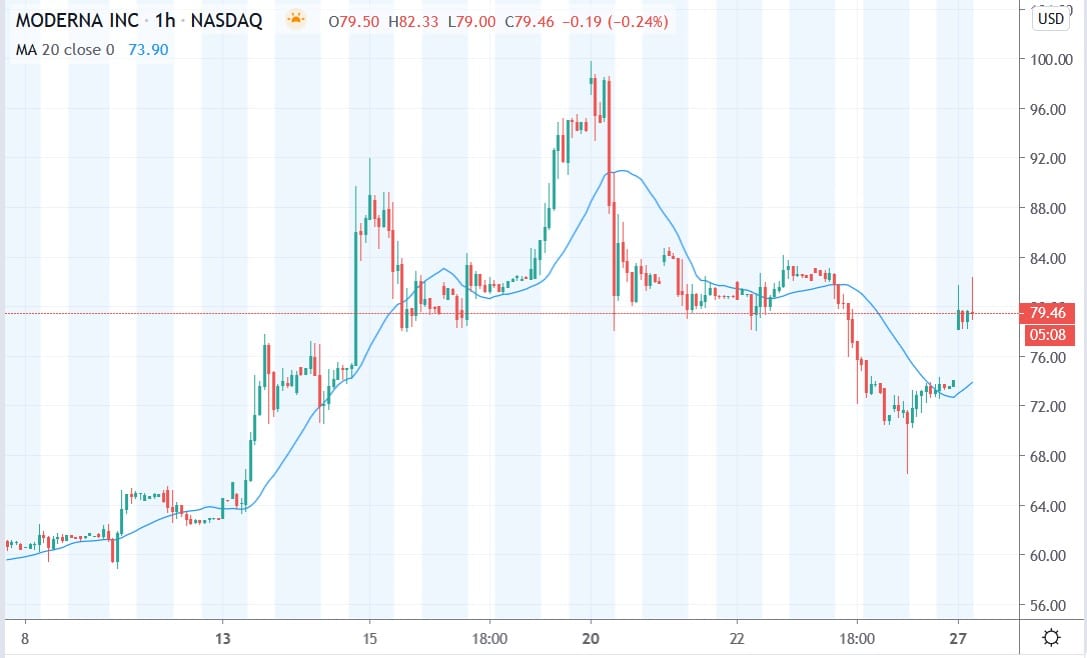 The company had received an initial $483 million from BARDA in April when the vaccine was in the early stages of development with the U.S. government seeking to have a domestic company develop a COVID-19 vaccine or cure instead of relying on foreign companies.