If you are looking for a play in the mega-data analytics field, then Palantir Technologies stock (PLTR) may be worthy of your consideration. The firm has effectively been in business since 2004, but it was listed on the New York Stock Exchange via a direct public offering conducted on September 30, 2020.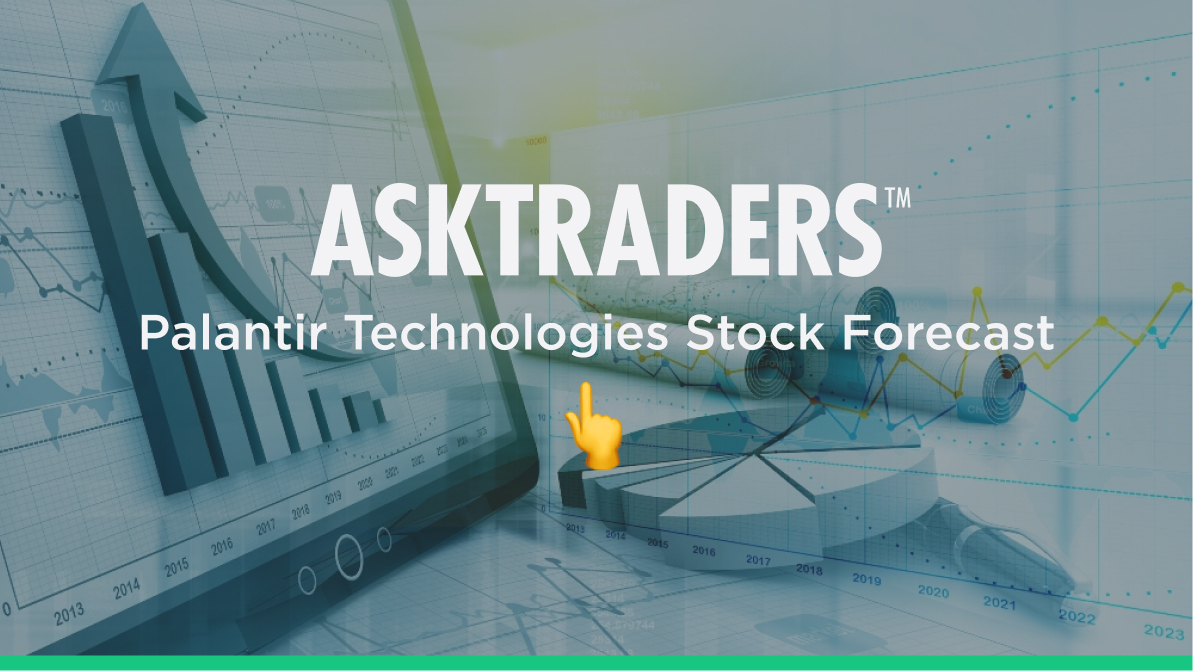 It opened at $10 a share and has gone through a typical rollercoaster ride for an overhyped stock offering for the last few years.
PLTR gathered momentum after the release of earnings for its first quarter after its listing event, rising to $45 per share, but it has since had a bit of a tougher time.
Who are Palantir Technologies?
The company is the brainchild of Peter Thiel, who is a co-founder and chairman. Thiel and a few other software associates jumped on the wave that formed in the aftermath of '9/11' to develop the analytical means for ferreting out terrorist activities and providing the support necessary for government intelligence agencies to adapt to the ever-evolving needs of the new global landscape. Palantir prides itself on its unique value proposition in the arena of big data analytics, and although it got its start with the federal government, it has branched out and has offered its solutions to state and local governments, as well as to private companies in the financial and healthcare fields, most notably in COVID-19 vaccine distribution.
Technically, Palantir was formed in May 2003 and now maintains its headquarters in Denver, Colorado. It now has several products, but during its formative years, the company relied upon two major product lines: Palantir Gotham and Palantir Foundry. Gotham supports defense and intelligence experts within the government to coordinate the concentration of disparate data sources, find legitimate patterns of concern, and then help facilitate action plans to address the threats uncovered. Foundry addresses the need for government agencies to house previously 'silo-ed' data elements into one seamless environment, thereby allowing for a coordinated approach for integration and analysis of accumulated data upon a single platform.
2009 was PLTR's first success story. Its software uncovered the activities of two Chinese espionage networks, GhostNet, and the Shadow Network. Over that year and the next, Information Warfare Monitor used the Palantir product to reveal that GhostNet had targeted 1,295 computers in 103 countries to compromise various national embassies, as well as offices of NATO and the Dalai Lama, while the Shadow Network had breached Indian security interests and stolen documents related to Indian national security and NATO movements in Afghanistan.
By 2013, $196m had been raised, and more than 12 government agencies could be claimed as clients. Within the next few years, another $1.3bn in capital would flow into the company coffers before its direct public offering in September 2020.
Where Will Palantir Technologies' Stock Price Be at the End of 2023?
Like many other tech companies, Palantir has felt the impact of a shift in the macroeconomic environment, but it has also faced its own specific headwinds that have resulted in its decline since its all-time high back at the start of 2021.
In more recent months, the stock has provided some promise to investors, but that could all change if sentiment shifts firmly negative once again, with traders and investors having a habit of jumping out of tech stocks when times get tough.
Overall, TipRanks shows that the majority of Wall Street analysts see PLTR at Hold, with six assigning the stock a Neutral rating. Meanwhile, two have a Buy rating on PLTR shares, with four setting a Sell rating on the company's shares. The average price target of $10.57 represents a potential 31% downside from its level at the time of writing.
Palantir Technologies' Stock Long-Term Forecast
Palantir Technologies' long-term stock forecast presumes that the firm will still be operating independently. However, there are some that believe it is a potential target for an acquisition or merger, which may be an exit strategy that management might consider. If we assume neither an acquisition nor a merger, then stock forecasts out to 2025 depend solely on revenue projections for that period.
Management has already stated that it expects 30% in CAGR growth out through 2025. In order to evaluate this revenue growth forecast, it is important for investors to review the company's client relationships and known partnerships, of which there are many.
However, given the volatility in Palantir's share price since it went public, providing an accurate long-term forecast is difficult. Even so, one analyst believes the stock will be trading above the $18 mark by 2025. Not far off current levels.
Critics contend that Palantir's business model is not scalable, that the analytics space is quickly becoming crowded, and that PLTR's current price has been overhyped.
Is Palantir Technologies a Good Buy?
Is Palantir Technologies a good stock to buy at the moment? Traditional Wall Street wisdom is to avoid a stock that everyone else is buying. The 'hype premium,' if you will, can take the wind out of anyone's investment return sails, at least for an extended period of time. This firm definitely has what its customers need: a software solution for delving behind mountains of data and providing a coordinated front for combating terrorist threats on a governmental basis. From a purely thematic perspective, Palantir appears to be positioned appropriately for the future.
As mentioned, the focus should be on revenue projections, which are presently pegged at anywhere from 25% to 50% per annum over the next five years.
Data analytics software is in big demand by governments, and Palantir has the desired platform and support solutions. If you are a long-term player, PLTR may be a good bet, but wait for a dip before buying. Potential sellers may soon grow weary and seek momentum plays elsewhere, thereby creating an ideal buying opportunity.
If you are ready to add some Palantir Technologies stocks to your portfolio, you'll need a broker that is regulated, has low fees, and has a user-friendly platform. Finding one can be a daunting task, which is why we've selected some of our favourites that tick all of these boxes to help you get started.
The Best Brokers to Trade Palantir Technologies Stocks:
eToro:
68% of retail CFD accounts lose money
Take a look
If you are ready to add some Palantir Technologies stocks to your portfolio you'll need a broker that is regulated, has low fees and a user-friendly platform. Finding one can be a daunting task, which is why we've selected some of our favourites that tick all of these boxes to help you get started.
People Who Read This Also Viewed: