Skilling is a Scandinavian owned forex broker, offers CFD and Forex trading across European countries.Its offices are in three European countries, Spain, Malta and Cyprus.
Company was founded in 2016 by three technology experts: Henrik Pearsson Ekdahl, Andre Lavold and Mikael Riese Harstad of optimal invest. Its mission is to provide a unique trading platform to cater for the need of traders, from beginner traders to expert traders. Broker aims to create a platform that connects everyone to the financial market and showcases its potential to them.
Company's group is made up of a multinational team of forty people from all over the world. Developers, marketers, and specialists all work together from offices located in Cyprus, Malta, and Spain.
The key question is: is it the right broker for you? This article would be providing an insight into aiming to help you decide if is the right broker to carter for your investing needs.
Skilling Review Navigation
What can you trade at Skilling?
#1

Skilling Forex review
| | | | |
| --- | --- | --- | --- |
| Min Deposit | App Support | Max Leverage | Trading Fees |
| £100 | Good | 1:500 | High |
Skilling offers to trade in more than 70 different currency pairs including GDPJPY, EURJPY, USDGDP, USD AUD, and many more currency pairs. Skilling spreads are around 0.7 pips for currency trading.
#2

Skilling CFD review
| | | | |
| --- | --- | --- | --- |
| Min Deposit | App Support | Max Leverage | Trading Fees |
| £100 | Good | 1:500 | High |
Skilling enables users to trade commodities like Gold, Silver, oil, and gas.
CFD equities options are also available on the platform, they are Amazon, Apple, Uber, Tesla among others. Its easy to use platform ensures that users get updates on their CFD trading portfolio.
Skilling offers more than 400 shares/equities.
#3

Skilling crypto review
| | | | |
| --- | --- | --- | --- |
| Min Deposit | App Support | Max Leverage | Trading Fees |
| £100 | Many | 1:1 | High |
Skilling offers about ten cryptocurrency assets which include Bitcoin (BTC), Litecoin (LTC), Ripple (XRP) along with other cryptocurrencies that are available through their trading platform. Does not currently offer deposits through cryptocurrencies.
What did our traders think after reviewing the key criteria?
Fees
Skilling provides spreads from 0.7 pips for standard accounts and does not charge for account deposits, Spreads in professional account starts from 0.1 pips.
Does charge a withdrawal fee of around 2% and 2.6% on Neteller and Skrill withdrawals respectively, the minimum withdrawal amount for Skilling is £50
A charge of £10 is levied on accounts that are inactive for 12 months.
Account types
Skilling provides two types of trading accounts for traders. The standard account and the professional account. There is also a demo account available for new traders which are equipped with a virtual balance of $10,000.
Standard account
This is an ideal account for most traders, this account requires that traders register and deposit a minimum of £100. This account offers spreads starting from 0.7 pips.
The Commission ("CySEC") requires the implementation of the lower leverage for retail clients of maximum 30:1 to 2:1 which vary according to the asset class and the underlying financial instrument of the CFD as a result of the ESMA Decision 2018/796.
Professional account
Professional account is only open to professional traders who request it directly instead of signing up online. The minimum deposit required for this account is $5000, spreads starts from 0.1 pips with trading commission adding additional pips to the available spread
In terms of professional level leverage the broker offer a maximum of 1:200 with the Cysec regulation and 1:500 with the FSA regulation.
Platforms
Skilling is on a mission to create a unique trading platform designed to cater to traders of all levels, from beginners who have never traded to seasoned pros. They want to create a platform that connects everybody to the world's financial markets and showcases its potential to them.
Skilling Trader: A proprietary trading platform, specially designed by their expert traders for traders of all levels.
Skilling cTrader: An advanced trading platform designed to meet even the most demanding traders' expectations.
Skilling MetaTrader 4: A Forex & CFD trading platform that established itself as the industry standard for more than 16 years.
Skilling cCopy: An award winning, web-based system integrated with the Skilling cTrader platform.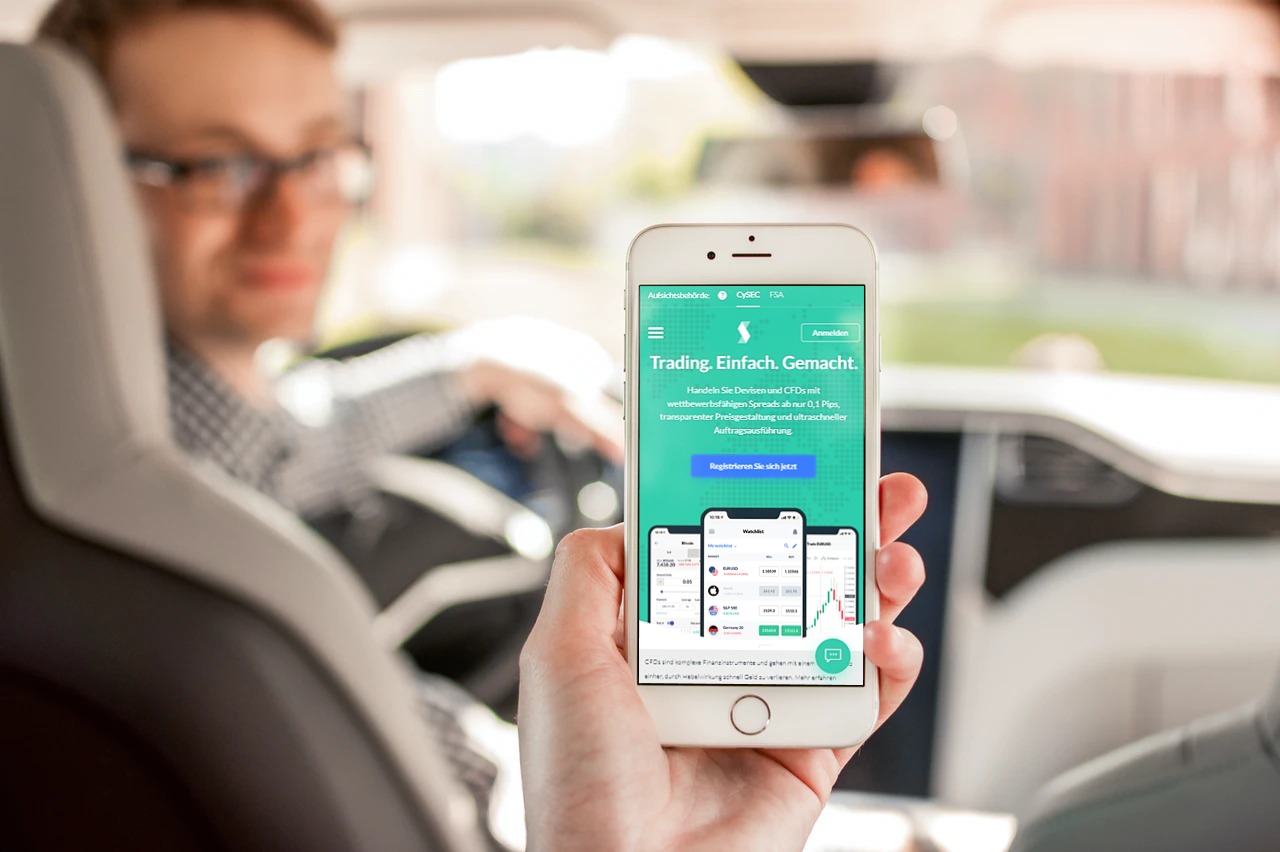 The broker offers trading instruments from currency pairs to CFD commodities and everything in between which makes Skilling a good platform for investors who want to diversify their portfolios.
Usability
Skilling official website is clean, simple and lightweight, the website is updated regularly to reflect the latest market news, announcements, and new trading features. The font of the website is bold and easy to view with the eye. The homepage is very professional and conveys a job well done by the company's website developers.
The homepage features a drop-down menu for mobile (iOS and Android) which are available in clickable links. The company's FAQ page reflects detailed information about the company, and what traders need to know before and after signing up to use Skilling services.
The about page features well-detailed information about the founders of the company and their background, the major leaders of the company pictures and roles are also available for viewers. It also displays a timeline highlighting the important moments in the company's development.
Skilling offers a trading academy on its dashboard which includes six different courses about the markets, trading basis, fundamental analysis, technical analysis intermediate, technical analysis advanced, Skilling educational materials are free to use for all users, a live account is not required to be trained through Skilling.
However, there is still room for improvement as some pages still contain less information, the deposit page is quite difficult to view on the mobile version of web browsers because of its small font.
Customer support
Skilling provides traders with a wide range of contact in case of technical problems and general inquiries. There is always a live chat button available for traders.
The email address is available through the company's contact page, emails are always replied within 24 hours according to the company's website.  The problem associated with this website is that customer support is not always available. Usually, traders have to wait for the next working day to get a reply.
The website also lists the addresses of the company's offices present in Sweden, Norway, Germany, and the United Kingdom to help traders visit them during their working hours. The phone numbers of the offices are also available on their website. The Company's FAQ page is a great way to assess routine questions.
The live chat is available from Monday to Friday 08:00 to 21:00 CET, seasoned representatives from the company who are friendly are always available to take care of traders' concerns and technical issues.
Payment methods
As an internationally known broker, Skilling provides a number of payment options that are available to clients in the company's countries of operation. Cross-border transactions can be completed within a short time.
Funding can be made anytime by clicking on deposit on the trader's dashboard. First, traders have to complete their KYC verification before they are allowed to deposit funds. Skilling offers several methods to fund your wallet which include:
Credit card (Visa, Mastercard, and VISA electron)
Οffers credit card payment in USD, EUR, GDP, SEK, and NOK. The deposit fee is free and payments are completed within ten minutes. The minimum deposit for card payment is £100.
Electronic payments
Neteller and Skrill payment methods are available for traders to deposit their funds. The currencies available are USD, EUR, GDP, SEK, and NOK. The deposit method is free and it is usually completed within ten minutes. The minimum deposit for this method is £100.
Skilling has also incorporated Klarna and Swish.
Wire transfer
Wire transfer is made available through Trusty. Traders must complete the payment through a bank name associated the same with their account name. Βροκερ does not accept payment from third parties due to anti-money laundering regulations. The minimum deposit for wire transfer is £100.
Αllows traders to withdraw for free once a month. The minimum withdrawal amount is £50. All the payment methods above are valid to withdraw your funds. All withdrawals are completed within one working day. A 2% additional withdrawal fee will be charged for Skrill withdrawal and 2.6% for Neteller.
Best offers
For individuals wishing to try Skilling as an online broker without investing their own money, the online broker trading platform also offers a demo account, which is similar to many other forex platforms. This demo account is automatically deposited with a virtual balance of $10,000 to allow potential customers to get a feel of the live trading experience
Is clear that this account is entirely risk-free, and provides a safe virtual location for testing trading strategies, getting used to the platform and introducing new traders to exactly how trading works.
The demo account is available through the sign-up page of the website, offering a great opportunity to test precisely what platform looks like. Interested potential customers can sign up for the demo via their website, and can easily upgrade from a demo to a standard account by completing account verification.
Skilling Trade Assistant
The Trade Assistant is a tool aimed at new traders, providing an easy platform from which they can make trades and learn as they go. The wizard functions by providing images and questions surrounding the trading process, allowing the trader to choose what they would like to trade, how they would like to trade it and the full process. This tool is easy for new traders to master and it improves their trading experience.
News and Calendars
The dashboard also features a simple to use user interface, including the Academy for additional learning, in addition to relevant selected news stories to provide further insight into the trading market as a whole. This dashboard also features an economic calendar for further information about any high top events or upcoming changes, as well as some market forecasting.
Training materials
Offers a trading academy on its dashboard which includes six different courses about the markets, trading basis, fundamental analysis, intermediate technical analysis, and advanced technical analysis. Skilling educational materials are free to use for all users and a live account is not required to be trained through them. Also offers training through emails and social media accounts.
Regulation and deposit protection
Skilling is an EU regulated broker licensed and authorized by the Cyprus Exchange Commission (CySEC). The company behind was formerly known as Finovel Cyrus Ltd. Based in Nicosia, Cyprus.
Is unable to offer any deals or promotions to new or existing customers. Such deals are restricted in EU/EEA countries.
The CySEC in Cyrus is one among the most popular destination for Forex companies, the CySEC give rules that ensure that trader's funds are protected and yet give them the flexibility of trading.
The minimum operational capital for CySEC regulated brokers is £730,000 while the client compensation funds protect traders with the account balance of up to €20,000.
Traders are also protected from the negative balance which means traders can't lose more than the amount they have deposited
All CySEC companies are also required to file regular financial reports to allow external audits and keep user's funds segregated, and protected from creditors.
Skilling requires traders to provide their IDs such as a passport or a document with a physical and address as required by the UK law to prevent money laundering. The company also ensures that traders who open an account are above the minimum age as required by the United Kingdom.
The broker is also regulated by the FSA (Seychelles) to operate internationally.
Awards
Became the brand sponsor of English football Club Fulham in august, 2019. The new back of the shirt sponsor for the 2019/2020 season.
Considering the fact that Skilling is a new broker, is yet to win an award according to the information listed on their company website but they have been featured on top websites like investing.com, Bloomberg, yahoo finance and a few other companies.
PEOPLE WHO READ THIS ALSO VIEWED:
Skilling FAQs
If you are thinking of investing your funds with Skilling, your deposits are safe. The CFD broker operates out of Nicosia, Cyprus and is authorised and regulated by the Cyprus Securities and Exchange Commission (CySEC). All CySEC regulated brokers have to maintain a minimum operational capital of €730,000. The regulatory framework includes maintaining client funds in segregated accounts in tier-I banks, negative balance protection, and a compensation fund to protect individual retail investors up to €20,000.