What is Momentum Trading?
At first glance, momentum trading looks very similar to many other types of trading, but there are subtle differences. Momentum traders, unlike many other investors, pay very little attention to the true value of a stock, and, while some momentum traders may monitor company fundamentals, that is certainly not a necessary part of this strategy. At its simplest, momentum effect states that when prices have steadily increased, or decreased, in the recent past, they will continue to do so in the near future. That does not, of course, sound very scientific, yet this effect has been confirmed in academic studies over the last 20 years and is surprisingly reliable. It works across all international stock markets and applies to emerging markets too.
A market-wide reversal in momentum happens so rarely that it tends to make national news. This happened in 2009, when markets 'crashed' and financials went into the lead in markets across the world, having previously been the weakest contender. An article in the Financial Times asserts that the last momentum reversal on a similar scale was the 1932 worldwide market crash which, along with the original crash of 1929, helped trigger the Great Depression. Momentum then, tends to be something that can be relied upon, independent of other market factors, though it is difficult to explain why. For this reason, this type of trading remains a popular strategy, used in a variety of ways by different types of traders.
Identifying Momentum
While momentum itself is reliable, identifying it can be tricky. Not all upwards or downwards trends in the markets indicate momentum. Many markets tend to range over the long-term, with frequent, predictable upturns followed by equally likely downturns. Traders typically draw data from a number of sources to ascertain whether a stock has momentum. They will consider various data sources, such as:
Average Directional Index (ADX)
Rate of Change (RoC)
Relative Strength Index
Specific events
By monitoring data from these sources, experienced investors put together a clear picture of exactly what is happening across various markets. An ADX of over 25 tends to indicate momentum, as anything less than that suggests that there will be strong pullbacks in the market. The RoC measures the percentage change in stock prices over a set number of trading periods, generating a trendline that fluctuates across a zero line. Trends above and below the zero line indicate an increase or decrease in momentum. The RSI compares recent gains and losses and can be used to assess whether a stock is overbought or oversold. While all these tools can be useful, none of them offer any guarantee and any one, used in isolation, should not be relied upon as a strong indicator. Traders tend to use a combination of these tools to monitor markets. Lastly, specific events within a company or industry can cause sudden and steep momentum over a very short period of time, which is always interesting.
Top 3 CFD Broker Comparison
of 29 CFD Broker
Pepperstone
of 29 CFD Broker
GMO Trading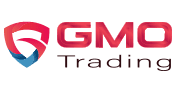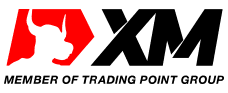 Different Types of Momentum Trading
Most momentum traders will fall into other sub-groups. A technical-based momentum trader will be inclined to base buying and selling decisions on technical analysis that they will use to determine whether the market is higher or lower than expected. This type of trader will use tools like moving averages and charting software to monitor price movements and trends. They have a certain amount in common with swing traders in this respect, but are looking for strong, one-way, short-term trends that they predict will continue in the same direction, rather than tightly bound, ranging, markets.
Event-based momentum traders have more in common with fundamental traders, basing decisions on company-specific events and industry news that is likely to impact share prices in a given market. However, they are generally looking at much shorter time frames than a typical fundamental investor. Most momentum traders are day traders, who aim to close out their positions before the end of the day, but a specific event can still impact prices in the space of a day, often creating a quick surge in momentum over several hours, allowing traders to make a series of quick trades. In addition, there are plenty of traders who cross all the lines, trading in different ways, employing a mix of typical day trading strategies, swing trading, fundamentals-based trading and momentum trading.
Popular Strategies Used by Momentum Traders
Momentum traders focus on stocks that show a continuing trend in one direction, typically with high trade volume and over a specified, and very short, time period. This strategy can be more complicated than it seems, and traders often spend a lot of time watching and analysing the data around markets they are interested in. Successful traders pay attention to things like:
Daily watch lists
Volume
Resistance levels
Technical indicators
Like many other trading strategies, this strategy often involves following a daily watch list, typically via a brokerage app, and many traders follow trade volumes closely, as high trade volumes are a significant signal in this type of investing. If there are more buyers than sellers of a popular stock this is likely to raise prices and trigger momentum. Momentum traders are also interested in stocks that are pushing past their resistance levels, which is why monitoring technical indicators is important. Traders use technical indicators in different ways. Whereas swing traders may be looking to buy or sell when prices hit a resistance point, momentum traders look for stocks that have already passed a resistance point and are continuing up or down. They will then sell or short that stock when they have reached a certain profit point.
General
RSI, or Relative Strength Index, is a technical indicator used by traders to monitor markets and make wiser investment decisions. RSI works by comparing recent gains and losses in a market in order [...]
General
Momentum traders are similar to trend traders in that they monitor movement in market prices and look for upward or downward trends they can take advantage of. They take either a long or short posi [...]
How to be Successful with Momentum Trading
Momentum trading can be profitable, but it is not easy to get right consistently. Many successful momentum traders tend to be more experienced traders, well-versed in technical analysis, and adept at handling risk. They will pick their investments carefully, carrying out detailed research into the tools and data they need to monitor markets accurately. They are prepared to make a considerable time investment to learn the skills they need to carry out in-depth technical analysis, identify momentum quickly, and make profitable decisions.
As we have mentioned, no one indicator or strategy can be trusted in isolation, so it is often necessary to quickly aggregate data from several different sources to get a clear picture of what is happening in a market. Add to this the fact that you may be juggling many open trades at any one time, and it is not surprising that momentum traders are often skilled and experienced investors, with a talent for multi-tasking. This type of trading requires sustained high levels of focus and attention, fast thinking, and a clear head. Successful traders tend to be highly disciplined, with nerves of steel, and able to hold steadfast when momentum is going in the right direction, but their target has not yet been reached. Momentum trading can be fast-paced and stressful, so it is generally considered a strategy for the brave.
What are the Risks Associated with Momentum Trading?
It is always advisable to assess the risk involved in a particular type of investment. All trading carries some element of risk, but there are plenty of trading strategies that are less risky than momentum trading. Experienced traders use this strategy because there is a possibility of high returns, and high returns are almost always associated with higher risk. Traders need to consider:
Risk/return trade-off
Potentially high fees
Time commitment
Market sensitivity
There is inevitably a trade-off when looking at risk and return. It is always possible to misread momentum and make a bad trade. Add to that the fast pace that momentum traders work at, and human error can lead to sudden losses on any given day. A good day, however, will often result in a very healthy return on investment. High fees are always a problem when completing a lot of trades over a short time period. There are many low-cost brokers that can help balance this problem out, so just remember to factor the cost per trade into your broker comparison research. It is important to be monitoring the market on an hourly basis with this type of trading, so the daily time commitment is considerable. Lastly this type of trading is sensitive to market conditions. It works best in a bull market and is tricky to pull off profitably in a bear market.
What are the Benefits Associated with Momentum Trading?
While there are considerable risks to be aware of with this type of trading, there are also significant benefits for traders who get it right.
Long-term success rates
High profit potential
The opportunity to leverage market volatility
The opportunity to leverage investor emotion
If you have been paying attention, you will know by now that the idea behind momentum trading is a simple one that, on the surface, seems unscientific and even counter-intuitive. Savvy business owners and consumers know that you do not usually benefit from simply doing what everyone else is doing or buying what others have recently bought. However, the evidence shows that this strategy, implemented correctly, works. One of the strongest predictors of future price movement, on the stock market, seems to be past price movement, just as with individuals, one of the strongest predictors of future behaviour is often past behaviour. When developed into a strategy that factors in other market indicators, this becomes a potentially high-profit way of investing. Successful traders can leverage the market's volatility to their own advantage, riding the wave of momentum and being disciplined enough to take their profit at a pre-determined level. These traders are also cleverly leveraging the emotional decisions of other investors. Ultimately, momentum relies more on emotion than any rational or technical aspect of investing. Smart traders can use a rational system, with a specific buy and sell point, to profit from the emotional investing decisions of others.
Conclusion:
Momentum Trading: Our Verdict
We have established that momentum trading works, and that it can lead to a high return on investment for successful traders. Momentum traders aim to profit from short-term, high-volume stock movements, waiting for prices to break through resistance points and acting quickly when they do. However, this is not a practical strategy for every investor. It is worth considering if you are a more experienced trader with time to devote to the strategy, and a strong, integrated system for using technical indicators to identify and monitor momentum.
You will also need a great deal of discipline, and a cool head. The theory behind why momentum happens is that investors make emotional decisions, but this is not how successful momentum traders make their, often substantial, profits. This type of trading relies on you keeping to your set objectives, entering and exiting positions strategically and making rational decisions while many other investors are making decisions following their emotions. There are various risks attached to trading in this way, and it is not for the inexperienced or overly cautious, but there are certainly healthy returns to be made by those willing to put in the time and effort to learn the right techniques and develop well-thought out strategies.