Music company and operator of the Napster platform, Melody VR (LON: MVR), said on Tuesday that it has renewed key contracts with Napster's business to business partners and release metrics for the Napster platform for the year ending 31st of December 2020.
Melody VR shares rose to highs of 3.2p following the news. They are currently trading at 3.01p up 2.12%.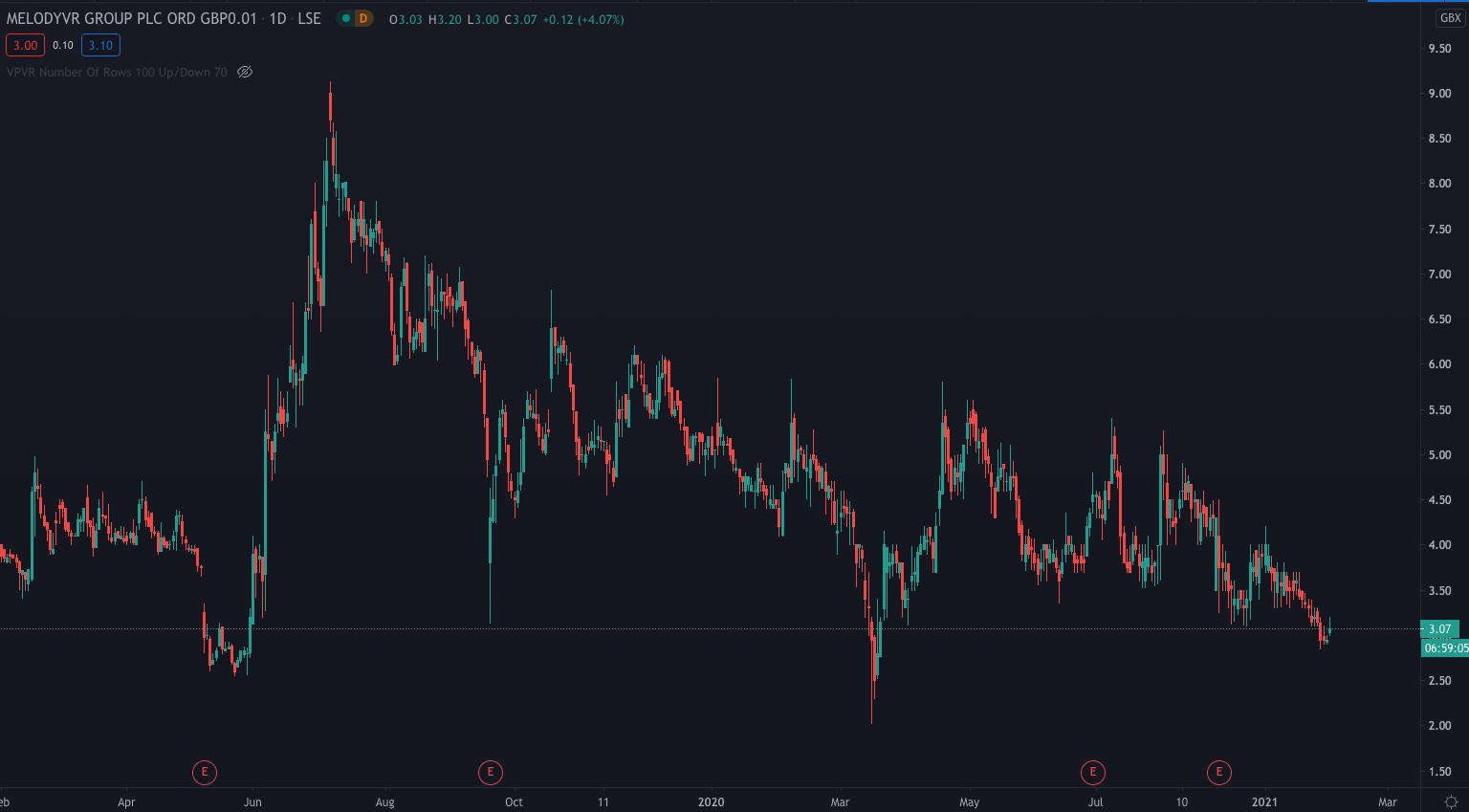 The company revealed an amendment to the platform services agreement with SONOS a sound experience brand, covering the expansion of ad-supported SONOS radio in 14 new Territories.
They also renewed a technology and platform services agreement with Panasonic Corporation to March 2022, providing application development and integration of Napster services with Panasonic's HomeX smart home services.
And finally, the company renewed a digital media services agreement with Telefonica Germany to December 2022 which includes a two-year extension of the Napster music service for O2 subscribers and Aldi talk service subscribers in Germany.
The renewals are expected to secure C$16 million of revenue of the course next 2 years.
Elsewhere MelodyVR saw a 126% increase in total platform users in December 2020 which includes subscribers from PaaS services to 5.7 million, a 15% increase in platform average monthly active users including subscribers from PaaS services to 1.2 million and 10.5 billion total plays with 306.5 million listening hours.
The company also reported a 25% increase in available tracks on the Napster D2C and B2B platform at the end of the year to 105 million and a 30% increase in total unique artists available on the platform to 4.6 million.
"The continued adoption of music streaming is creating meaningful B2B growth opportunities for Napster's platform-as-a-service business. These latest contract updates follow a very successful 2020 with 130% growth in PaaS revenues from partners like Sonos, Huawei, BMW, Sony, Rakuten and others," commented MelodyVR CEO, Anthony Matchett.
"Following MelodyVR's successful acquisition of the Napster/Rhapsody business, we will leverage the existing technologies of both Napster and MelodyVR, alongside the best content and functionality from each business, to create a new music platform during the course of 2021," added Matchett.
Should you invest in MelodyVR shares? MelodyVR shares are traded on the AIM market of the London stock exchange (the alternative investment market) which is the sub market specifically for smaller companies. AIM stocks are attractive to investors as they have tax advantages and smaller companies have the potential to benefit from rapid growth. But are MelodyVR shares the best buy? Our stock market analysts regularly review the market and share their picks for high growth companies